Combining hip-hop and higher education will allow students to make objective observations and improve society
'It's a music genre which has inspired many. It narrated 2011's tuition fee protests, and its educational value is clear'
Daniel Khalili-Tari
Wednesday 22 June 2016 13:48 Comments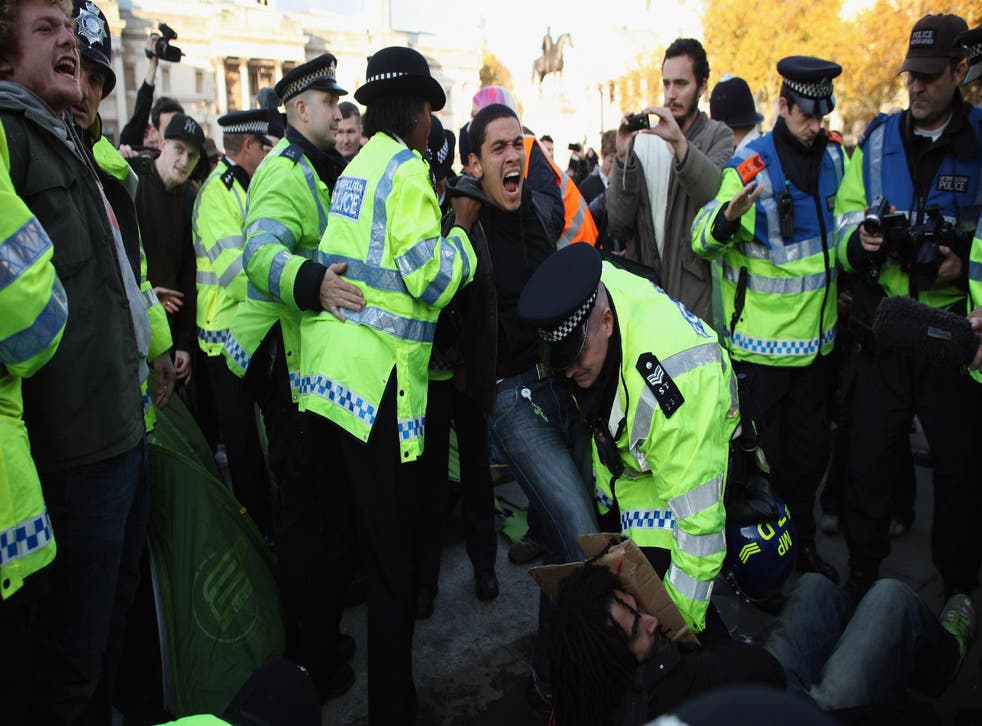 Hip-hop - it's the world's most popular genre and art form, simultaneously influencing politics, social issues, culture, and society as a whole. From New York's public housing projects to the cracked pavements of Finsbury in central London, the art of rhythmically rapping over the beat of a drum has infused and translated grievances, which mainstream music generally refrains from commenting on.
The intellectualism, intricateness, and elements of Shakespearean writing prevalent in both old and contemporary hip-hop has led to an intellectual movement boasting an extensive array of artists who, despite their racial, social, and economic disadvantages, have challenged the political status quo and - most importantly - redefined what it means to be intelligent.
A study published last year by the arts organisation, Create, in collaboration with Goldsmiths University, found only 18 per cent of Britain's cultural workforce comes from working-class backgrounds. A classist system, incorporating a social infrastructure which unapologetically benefits certain sections of society, has ensued with those from privileged families becoming Britain's representation of intelligence.
Nevertheless, hip-hop is steadily regaining its position as the voice of the oppressed and its culture is being rewarded. Artists such as Kendrick Lamar, who received five Grammys earlier this year, are evidence of the public's desire for intellectualism. Hip-hop's power doesn't only include representing those from less fortunate backgrounds, however. The genre represents politically-engaged students as well.
From Japan to the UK, pupils have turned to hip-hop as a means of education. The music genre's colloquial style, urbanism, and intellectual sex appeal has attracted young people and has influenced them to become politically active, begging the question: is hip-hop fit for academic study?
The University of Cambridge is set to host the UK's first academic conference on hip-hop in June. The conference will will discuss the genre's influence via gender studies, linguistics, and musicology. Commenting on educational courses about hip-hop, Dr James Butterworth, one of the event's organisers, said: "Sadly, if it's reported that students are studying Kanye West, then it normally becomes a story about 'dumbing down', which is disappointing. However, hip-hop is a valuable topic for academics to examine because it is unquestionably the most listened-to music in the world."
One could describe contemporary hip-hop artists such as Eminem, Nas, and the Wu-Tang Clan's founder RZA, as 'modern day Shakespeares'. Intricately juxtaposing punchlines and witty lyricism, while articulating the difficulties which many from challenging backgrounds experience. Furthermore, when one analyses the music genre's intellectual penmanship, such as Nas's first verse from one of his most prominent tracks, NY State of Mind, this becomes clear: "I never sleep, 'cause sleep is the cousin of death. Beyond the walls of intelligence, life is defined. I think of crime when I'm in a New York state of mind."
It was in 2011 when pupils from across the country protested against increasing tuition fees and hip-hop was their narrator. US professor and author, MK Asante, said hip-hop means "making an observation and having an obligation." Students will define the political, social, and cultural future of the UK, as well as the wider world, and it is clear hip-hop must be academically understood. Only then can pupils make objective observations and help improve our societies. Only then can those not represented within mainstream culture be heard.
Register for free to continue reading
Registration is a free and easy way to support our truly independent journalism
By registering, you will also enjoy limited access to Premium articles, exclusive newsletters, commenting, and virtual events with our leading journalists
Already have an account? sign in
Join our new commenting forum
Join thought-provoking conversations, follow other Independent readers and see their replies