Small music venues in the UK are under threat, and we need to do something drastic about it
'Small music venues are places of activism and good for the community they belong in too'
Katie Gleeson
iStudent
Thursday 21 January 2016 16:11 Comments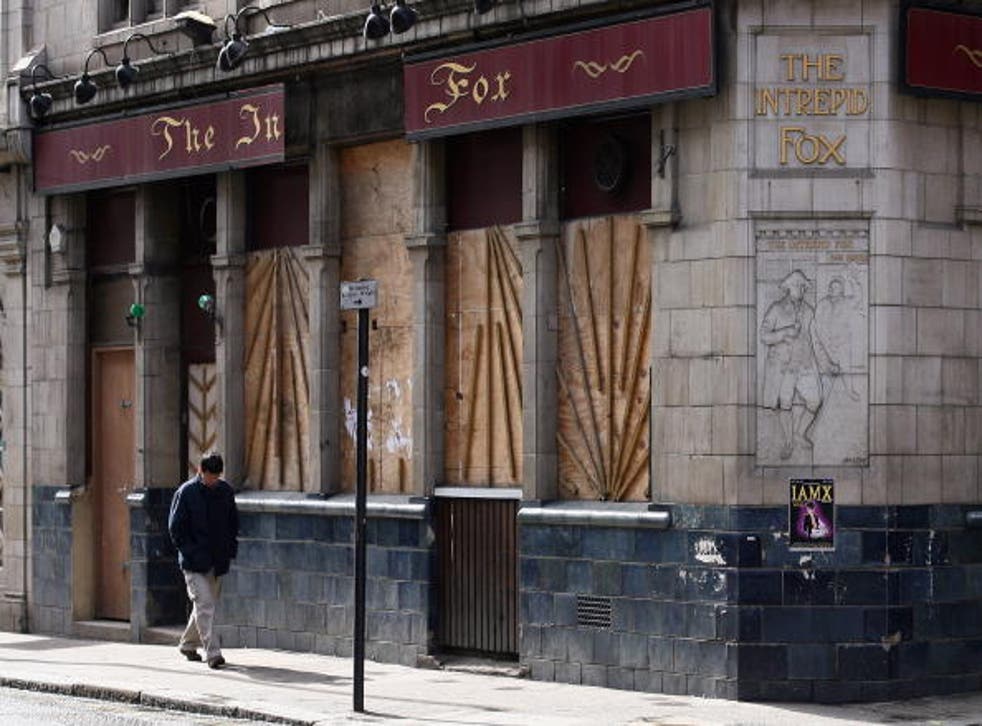 It's estimated that over the past ten years, a huge 40 per cent of London's music venues have closed, reflecting similar patterns around the UK. Casualties include the Cockpit in Leeds which closed its doors in 2014, and the Sheffield Boardwalk. Other well-known small venues, like the 100 Club and the Tunbridge Wells Forum, are also thought to be at risk, alongside more grassroots level clubs such as The Owl Sanctuary.
The reason for these closures is multifaceted; a combination of soaring rent prices, disproportionately tough licensing scrutiny (such as in the case of Soho's Madame Jojo's), and greedy property developers with no regard for the cultural value of the institutions their developments are destroying.
But, somehow, we need to counteract this. Small venues are the lifeblood of the British music scene. Currently valued at £3.5 billion, the music industry in the UK really is based on the small gig venue circuit. Without these venues, new acts have no platform to perfect their craft, to build up fan bases, and to eventually fill the same shoes of some of the biggest names around today. The live music industry is thriving overall at the moment - but it just isn't sustainable.
Millions are made off huge shows at places like the O2 Arena, but if grassroots venues aren't preserved, in some 30 years' time, there won't be any acts to play these big gigs. Or the small ones. In fact, without small venues, it's difficult to envisage a sustained and successful future for British music at all. In 1976, The Clash played their debut gig supporting the Sex Pistols at the pub that would go on to become the Sheffield Boardwalk. Years later, they're considered to be one of the most influential bands to have existed. Without small music venues, how can we expect any new - and great - music to come out of the UK?
It isn't just about the artists, either. These venues provide jobs for hundreds of thousands of people, from bar staff to promoters and technicians. To snatch away the livelihoods of so many for the benefit of some bourgeois group of property developers is a disgrace at a time when unemployment and poverty levels are so high. In fact, spaces for live music and culture can be great community adhesives in times of socioeconomic hardship.
Small venues are often about more than just music, too. They can be places of activism and good for the community they belong in. The Owl Sanctuary is home to the Norwich Soup Movement, a DIY non-profit soup kitchen providing food and support for Norwich's homeless people, and there are patterns of this all over the country. Smaller DIY venues have a soul, a conscience, and a sense of moral duty which corporate ones lack. The redevelopment of music venues is part of a wider system of gentrification and it doesn't only affect music fans and pub-goers. It takes away hundreds of jobs at a time, displaces charitable organisations, and brings down what is - for many - the cornerstone of their communities.
After announcing its closure online, one Owl Sanctuary supporter, Adam Atkinson, wrote: "It's not just about corporate greed; it's about closing down the meeting places of people with ideas, intelligence, diversity and non-conformist attitudes. They won't be happy until we're all drinking Tesco wine at home watching the 50th series of Strictly Come Dancing".
Well, this just about sums it up. DIY music venues are about non-conformity. They're for passion, for culture, for art, and for good times. And for that, we shouldn't stop fighting.
Twitter: @katieeegleeeson
Register for free to continue reading
Registration is a free and easy way to support our truly independent journalism
By registering, you will also enjoy limited access to Premium articles, exclusive newsletters, commenting, and virtual events with our leading journalists
Already have an account? sign in
Join our new commenting forum
Join thought-provoking conversations, follow other Independent readers and see their replies