The Independent's journalism is supported by our readers. When you purchase through links on our site, we may earn commission.
Social and environmental action has become attractive, and young people should join the cause too
'How do young people imitate their idols? They volunteer'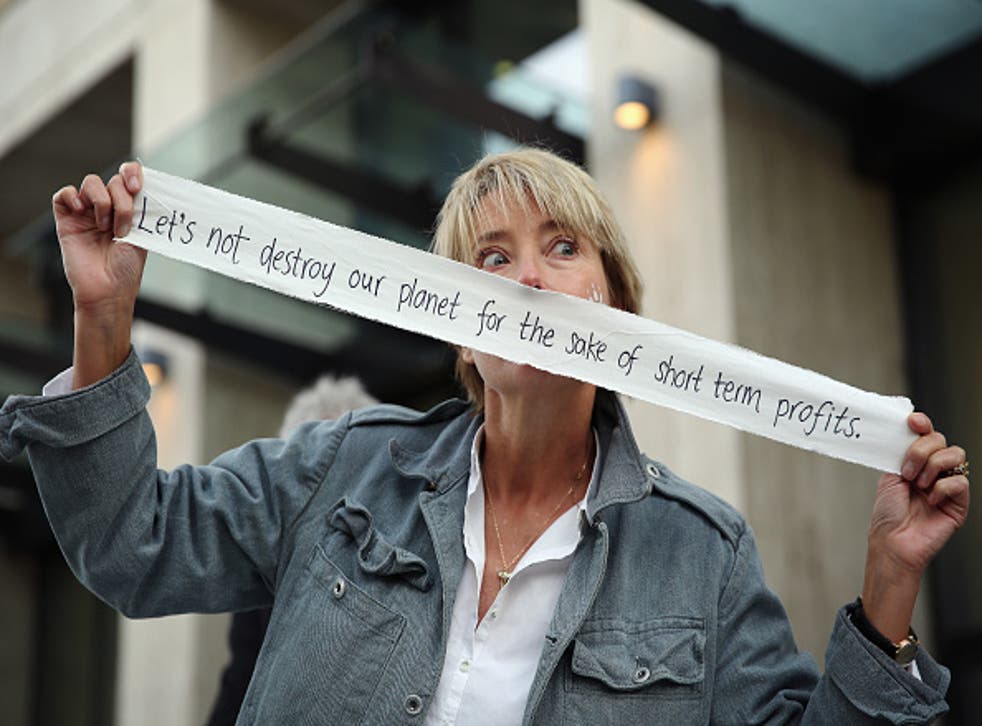 When Leonardo DiCaprio finally won an Oscar, the world celebrated his long-awaited recognition for best actor. What was incredibly remarkable about his winning speech was that, for the most part, he spoke about sustainability - a pressing issue in this day and age, especially since the cop21 in Paris last year where world leaders decided to take action.
DiCaprio remarked: "Making The Revenant was about man's relationship to the natural world. A world that we collectively felt in 2015 as the hottest year in recorded history.
"Our production needed to move to the southern tip of this planet just to be able to find snow. Climate change is real, it is happening right now. It is the most urgent threat facing our entire species - and we need to work collectively together and stop procrastinating."
There is no doubt that popular culture is extremely influential: over 34 million people from across the world tuned in to watch the Hollywood ceremony take place, and all the media coverage and countless YouTube clips meant DiCaprio's speech reached many more. Huge numbers were likely touched by the actor's call to action. Influenced by Hollywood - but by no means only by Hollywood - social and environmental action has become attractive.
Celebrity endorsement for causes of all kinds has increased: Emma Watson's #HeForShe campaign has attracted over one billion 'commitments' on the website, and Hugh Jackman has launched a selection of coffees which promise to create fairly paid work for farmers in Ethiopia.
In addition, Beyoncé and Jay Z reportedly donated "tens of thousands of dollars" to the Black Lives Matter cause in 2015, and the song 'Formation' received mass attention for being linked with the movement.
For the apathetic amongst us who prefer to follow celebrity culture over politics, examples of social action are hard to escape.
So, how do young people imitate their idols? They volunteer. They volunteer, not just for causes such as feminism and sustainability, but simply to keep their community running smoothly. As a result of celebrity endorsement, students see that, if there is something they want to change, they can - and will - make a difference.
Certainly, making a difference is becoming easier with the rise of online petitions and campaigning. Yet, this makes physical action look more and more desireable.
The impact of the Internet should not be underestimated. Social action has become more desirable due to 'social peacocking'. Peacocking is the expansion of one's colourful feathers onto all forms of social media, by highlight moments in a positive light by presenting happy and inspirational moments. So, if a colleague posts post a long-winded status about how their time volunteering at a special needs school was 'life-changing' and 'touching', while some may find it annoying, others will find it inspiring. Either way, people evidently think it's worth doing, so social peacocking is not a bad thing if it encourages volunteering.
People love to show off about how their veganism is saving the planet. All vegan cafes are in quirky, hipster hotspots. Places such as Bristol and Shoreditch in London ooze coolness for their organic food and locally-sourced products. Even Starbucks has jumped on the bandwagon, boasting on their website that they "work to get farmers a fair price and to make sure everyone in the community can benefit from the coffee industry. It leads to better livelihoods for farmers, and a better cup of coffee for all of us."
If social action isn't becoming cool, then what is?
Register for free to continue reading
Registration is a free and easy way to support our truly independent journalism
By registering, you will also enjoy limited access to Premium articles, exclusive newsletters, commenting, and virtual events with our leading journalists
Already have an account? sign in
Register for free to continue reading
Registration is a free and easy way to support our truly independent journalism
By registering, you will also enjoy limited access to Premium articles, exclusive newsletters, commenting, and virtual events with our leading journalists
Already have an account? sign in
Join our new commenting forum
Join thought-provoking conversations, follow other Independent readers and see their replies