The rise of so-called DJs is birthing a generation of techo lovers as the once-treasured live music scene suffers
'Anyone can learn to DJ if they put their mind to it, but that's the case with any craft'
Sophie Ahmed
iStudent
Friday 22 January 2016 13:05 Comments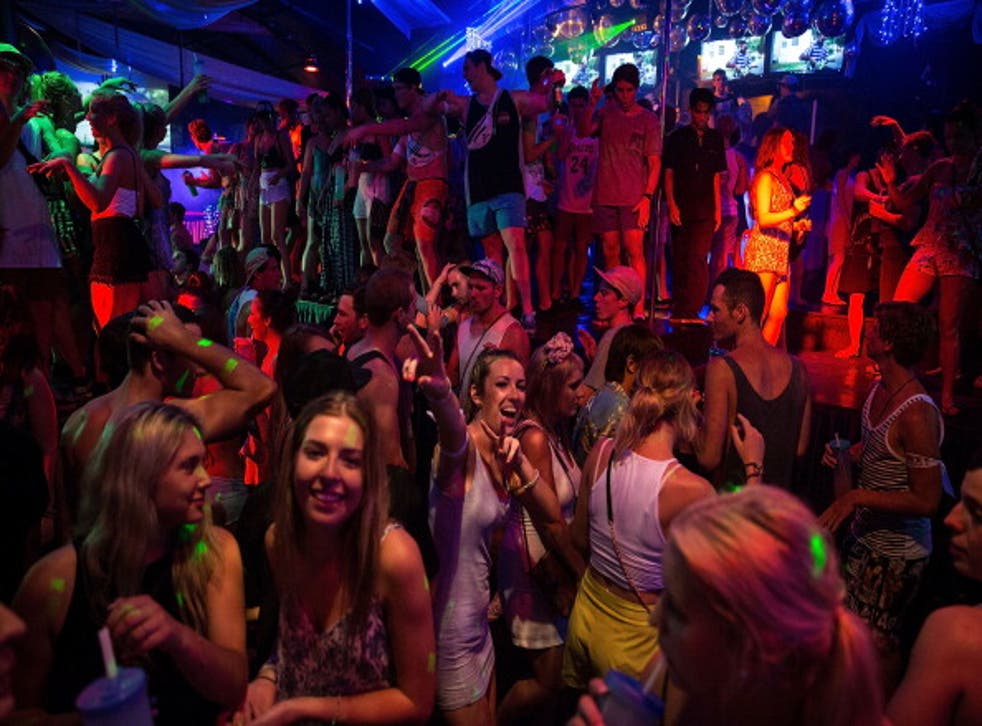 In November last year, 19 universities hosted a set of charity gigs called iSessions in association with the Independent and i paper. At this battle of the bands event, five student bands performed head-to-head with all proceeds going to Great Ormond Street Hospital. The responsibility of planning the night was placed in the hands of each university's iStudent - young ambassadors for both papers - and I adopted this role for Newcastle University.
After a successful gig showcasing an eclectic mix of talent ranging from a stripped-down cover of Amerie's '1 Thing' to a traditional folk band with beatboxer, a friend remarked: "I wish there were more student nights like this." I felt the same, and wondered how a former gig-goer like myself is now able to count the number of live concerts I've attended at uni on two hands. The answer amounted to two words: club culture.
Like myself, students who got their kicks from the rawness of a four-piece band in their angst-fuelled teens, now go crazy at the sight of someone behind some decks. Is it because this is all that we have access to at university? Or do we now genuinely enjoy the beeps and whistles of electronic dance music?
Many of my friends who never showed an inclination towards dance music before university are now up-and-coming DJs in major UK cities. Sure enough, anyone can learn to DJ if they put their mind to it, but that's the case with any craft so it doesn't explain the sudden influx of techno lovers. The DJs I know take their passion seriously, producing finely-tuned mixes and working their way up to play at world-renowned clubs like Newcastle's Digital. One example is Cosmic Ballroom resident and Newcastle student Sam Blackburn, who denies anyone can just stumble their way into a uni DJ scene.
He said: "It's by no means easy. My success has been down to a mix of past experience and promoting. It's all about working hard with the promoters to build up their trust so they know you'll be able to deliver on the night." And it's true that a lot of the DJ scene's success is owed to effective promo. The effort poured into this at university should be applauded, whether it's braving arctic conditions to give out flyers or committing the social sin of becoming a Facebook club promoter.
The benefits promo has had on club culture have been recognised by those in the live music world too, especially by Gigs North East which is a platform promoting local and national gigs online. Their editor, Dominique Daly, explained how they contacted promoters from popular club nights Lively Up and Pirate Material to reach fans of similar genres, which she concluded was "a positive and effective step" that got acts booked.
Daly responded to the topic of this piece with optimism: "I do think it's about working together. It's not the 60s anymore - mods and rockers aren't fighting in the street. DJs and live bands aren't out to see each other fail; they're booked as neighbours at festivals and music fans enjoy a plurality of genres. The two scenes can flourish together for the good of live events as a whole."
It's true I've been to fewer gigs at uni, but that's no-one's fault but my own. Seeing sets from the likes of Wiley and Artful Dodger, I can now distinguish grime from garage. Essentially, the electronic music education university has provided me with has made me favour synthesised sounds over real ones - but that doesn't mean club culture trumps live music.
A wonderful example of working together took place in Newcastle following the passing of David Bowie, as students flocked to World Headquarters to celebrate an iconic live performer's discography through a stonking club soundsystem. Basically? Club culture and live music need each other.
Twitter: @sophieahmed_
Register for free to continue reading
Registration is a free and easy way to support our truly independent journalism
By registering, you will also enjoy limited access to Premium articles, exclusive newsletters, commenting, and virtual events with our leading journalists
Already have an account? sign in
Join our new commenting forum
Join thought-provoking conversations, follow other Independent readers and see their replies