Theresa May must repay Cameron's illegal student loans
'Student loans are lining the pockets of third party 'fat cats'... if they ask to negotiate, they meet a brick wall'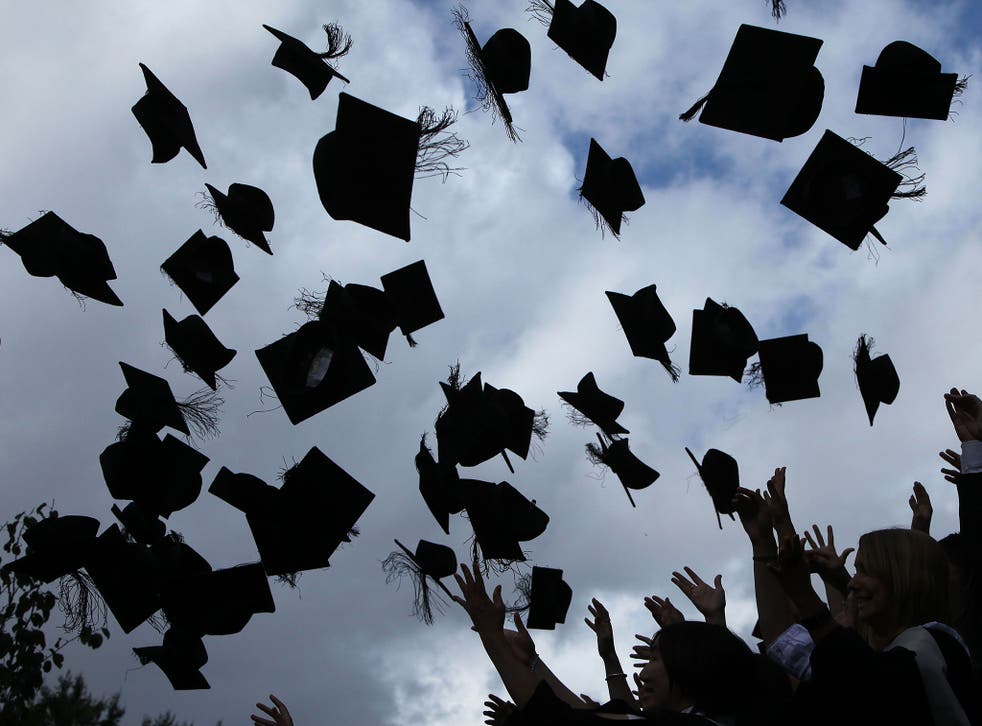 When introduced in 1998, government student loans were relatively fair. Since then, they have changed so much they have become illegal: tested in court, they'd be ruled unenforceable – in whole or part.
So what has happened? Under the Conservative government, extortive funding costs and unfair terms are forced upon students in unknown "agreements" which break the law. If students ask to negotiate, they meet a brick wall.
Evidencing change, student loans have different repayment plans. Plan 2 is for loans since 2012. Loans should cost no more than 1.25% p.a. - the UK base rate of 0.25 per cent plus consumer price inflation ("CPI") of 1 per cent.
But, under Plan 2, the government imposes an average charge, understated at 6.6 per cent per annum. This increases as loans run on for their thirty-year term.
EdAid calculates a £45,000 government loan would cost £115,857.00 in charges alone to a graduate earning £25,000. This is a disgrace.
The Student Loans Company says that Plan 2 loans cost the retail price index ("RPI") plus 3 per cent interest, which is 4.6 per cent. This is misleading because the 4.6% is compounded monthly making 6.6 per cent more realistic.
Compounding means that every month unpaid charges are added on to the original loan. Every month for thirty years the student loan gets bigger and bigger and more unpaid costs are piled on to that ballooning debt; up to three hundred and sixty monthly increases transform the original loan to an impossible sum with skyrocketing costs.
High Court rules Government cannot trigger Article 50 without parliamentary approval
Incredibly, not just the interest is compounded but so is the RPI. Using the higher RPI (1.6 per cent) instead of the lower and appropriate CPI (1 per cent) makes matters worse for the students – and more profitable for the government. Students are being ripped off.
Students are children just out of school. They take loans trusting the government. Many think their "Student Finance Declaration" is their loan agreement.
They sign this because it warns in bold: "You must sign, date and return this form before any payment is made to you." They understand the message: 'take it or leave it'. They do not spot the small print clause which says they agree to all the terms and conditions "available online".
Students are not given a loan document or even a direct link to their loan agreement online. If they want to find out what their loan terms are, they have to hunt through link after link. This scattergun approach creates uncertainty, not a binding agreement.
On top of this, hidden amongst students' expenses is a hefty portion of investor profit: student loans are lining the pockets of third party "fat cats".
Impoverished students use their loans to pay returns to the wealthy, at ruinous cost, without even knowing they are doing so. Investors in student halls of residence are an example of this.
That is one of the reasons students can't afford their weekly shop – they are paying the expense of their accommodation and investor profit on top. The government knows and does nothing to stem this immoral siphoning of funds.
Students are being taken for a ride with their student financing. These arrangements are unfair and "unconscionable". In the UK, laws of Equity protect people from being exploited by "unconscionable" agreements like these.
The recent "Article 50 Judgment" restated Equity's priority and government's acceptance of this. Equity will prevail to rescue students from exploitation.
Students also have legislative protection from "extortionate credit bargains", which loans have become.
That is why student loans are no longer legal, in whole or in part.
Estelle Clark is a former City lawyer for Clifford Chance. She is a writer, a mother, and campaigner for fairer loans for students.
Join our new commenting forum
Join thought-provoking conversations, follow other Independent readers and see their replies