Why students must back the marking boycott
Lecturers are on strike over dramatic changes to their pensions
Michael Segalov
Friday 14 November 2014 13:34 Comments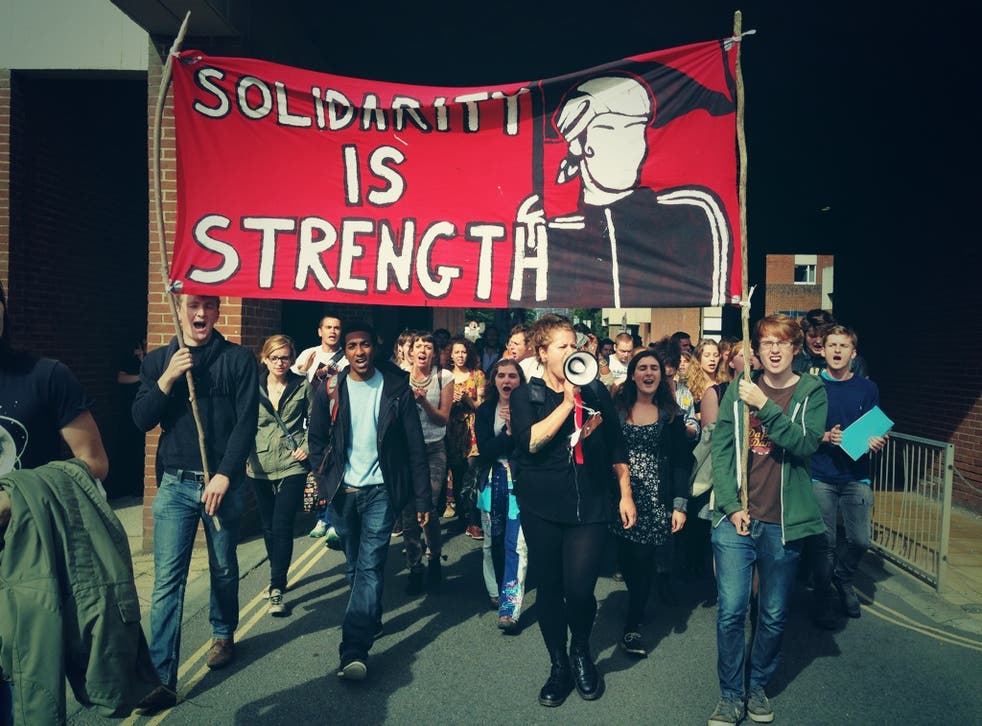 Since 6 November, members of the University and College Union (UCU) have been taking part in a marking boycott at 69 universities around the UK. It's in response to proposals tabled by Universities UK, the representative body for these institutions, which will impose radical changes to staff pensions. In record turnouts for the union, members have agreed with an 85 per cent majority to stop setting and marking students' work.
According to the UCU, the results of these pension slashes are clear. They suggest that some staff will lose as much as £200,000 in retirement, whilst employees on the proposed structure will be around £20,000 a year worse off than colleagues in the Teachers Pension Scheme. UUK dispute these figures, but can't avoid that people will be less well off.
It's not just union members and students criticising UUK. Leading universities, including Oxford and Cambridge, have reportedly raised concerns about the proposals. It's time other institutions do the same.
The way in which administrations are responding to the action is worrying. Some universities have stopped pay entirely for staff involved in the boycott, telling them any work they do is voluntary. This is a direct attack on our right to organise.
For students, this demonstrates that UUK and managements up and down the country don't have the best interests of students at heart. When universities start taking 100 per cent of staff pay for not performing a small part of their work, then students don't get taught. Working for free isn't an option. And the move is sold under the guise of being in the best interests of students, but this is not the case.
Don't get me wrong, not getting work marked is irritating; assessments involve hard work, and the wait for grades is tense. In my second year, an IT failure led to the publication of my results being delayed by 24 hours. I got the hump. But slightly more infuriating surely is an attack on a pension you'd worked a lifetime for.
What's worse is that these cuts come from vice chancellors, who have seen salary increases on average of 5.1 per cent in the last year alone, while pay for academics has fallen by an average of 14.5 per cent since 2009.
As students, we know that we're more likely than ever to graduate with endless debt, unemployment, and a return to our childhood bedrooms. For us, the notions of retirement and pensions seem a lifetime away, and most of us are under no illusion that they may no longer exist by the time we get to 65. One might argue that all this fuss will still leave those who teach us better off than we'll ever be. But this is precisely the point.
We have to remember it's not a race to the bottom. Too often I've sat on the London underground on the eve of a strike by drivers, overhearing commuters anguish over the disruption to set to follow. For many looking at the conditions of these workers, they see a fairer deal than they themselves have, and can't understand what the fuss is about. The same goes for academics in this dispute. If these people don't stand up for themselves now, then we have no chance.
Up and down the country, students and student unions are expressing their support for their lecturers. At NUS national conference earlier this year, policy was passed to support staff in the upcoming industrial action. Unions are coming out locally on a daily basis to add their support. Earlier this month, over fifty elected officers signed an open letter supporting the boycott.
I have no doubt that on campuses students, union officers, and teaching staff will be exposed to students who are angry about the boycott, and its effects on the £9k generation. "I'm all for fair pay, but this essay is costing me £500" is a sentiment too often heard in lecture theatres and student union meetings.
I don't believe that paying for an education is fair, nor that becoming a customer provides students with any meaningful voice within our institutions. It is the dismantling of university as a public good, into a commodity that responds to an artificial and profit driven market.
That is why this fight, and the strikes last year, forms part of a broader issue. Increasing fees, lower pay, slashes to pensions and job security affect all of us. Students backed the strikes in universities earlier this year. This time will be no different.
Register for free to continue reading
Registration is a free and easy way to support our truly independent journalism
By registering, you will also enjoy limited access to Premium articles, exclusive newsletters, commenting, and virtual events with our leading journalists
Already have an account? sign in
Join our new commenting forum
Join thought-provoking conversations, follow other Independent readers and see their replies