Legal education: Entry to the legal profession now increasingly accessible thanks to distance learning law courses
Law schools have embraced e-learning alongside traditional teaching methods says Jane Hamdy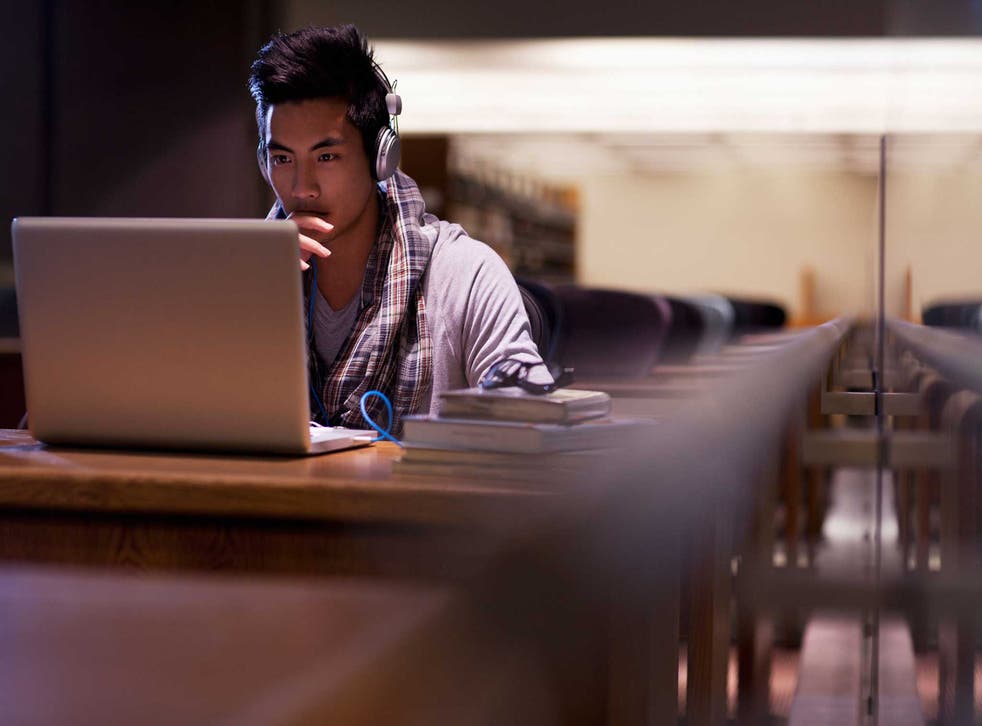 Studying to be a lawyer is a big investment, both in time (it can be five years until would-be lawyers come out the other end of the academic treadmill) and in money (fees can easily top £40,000 over that period). Little wonder, then, that there's an appetite to embrace the latest technology in order to study from the comfort of your own home, on your own timetable, at a fraction of the cost.
Many law schools have woken up to the possibilities of e-learning. Law school BPP, which works closely with more than 50 of the top law firms to deliver training, has two fully online programmes: the undergraduate LLB and the conversion GDL. As Peter Crisp, dean of the law school, points out, this is just a natural extension of trends already underway.
"Everyone learns in a blended way now," he says. "Most of our students do prefer a high level of face-to-face contact but we make all of our lectures available online, which they can use if they miss a lecture or want to consolidate their learning."
The distance learning programmes – which account for about 350 students out of a total student body of 5,500 – are delivered via Adobe Connect to create a live classroom experience. "You can create a very energetic and vibrant online learning community," says Crisp, although he points out the law school also offers opportunities for distance learners to come on to campus for face-to face sessions with flexible sessions in the evenings and weekends to suit their lifestyle.
This is the key benefit of distance learning: it lets students work at their own pace, blend as much face-to-face time as they can manage, while working towards a key qualification at a fraction of the cost: at The Open University, for example, the cost of studying for the LLB, the qualifying law degree, is £16,200 compared to £27,000 in fees typically facing full-time students at most universities before they even add on living costs.
No wonder it's an increasingly popular route: the Chartered Institute of Legal Executives (CILEx) has its own specialist distance-learning law school, with over 3,000 students enrolled at any one time, many of whom are already working in the legal world. Students can study remotely to be solicitors, chartered legal executives, paralegals, legal support staff, legal secretaries and legal administrators.
It's important to research the study commitments and be realistic about your ability to meet these. Nottingham Trent University, for example, points out that to complete its highly rated distance learning LLB in three years would require an average of 22 hours study a week, which is a hefty commitment. There is flexibility, however, with the university also offering four- and five-year routes.
Register for free to continue reading
Registration is a free and easy way to support our truly independent journalism
By registering, you will also enjoy limited access to Premium articles, exclusive newsletters, commenting, and virtual events with our leading journalists
Already have an account? sign in
Register for free to continue reading
Registration is a free and easy way to support our truly independent journalism
By registering, you will also enjoy limited access to Premium articles, exclusive newsletters, commenting, and virtual events with our leading journalists
Already have an account? sign in
Join our new commenting forum
Join thought-provoking conversations, follow other Independent readers and see their replies