Graphic design is a hugely competitive industry but it's worth the effort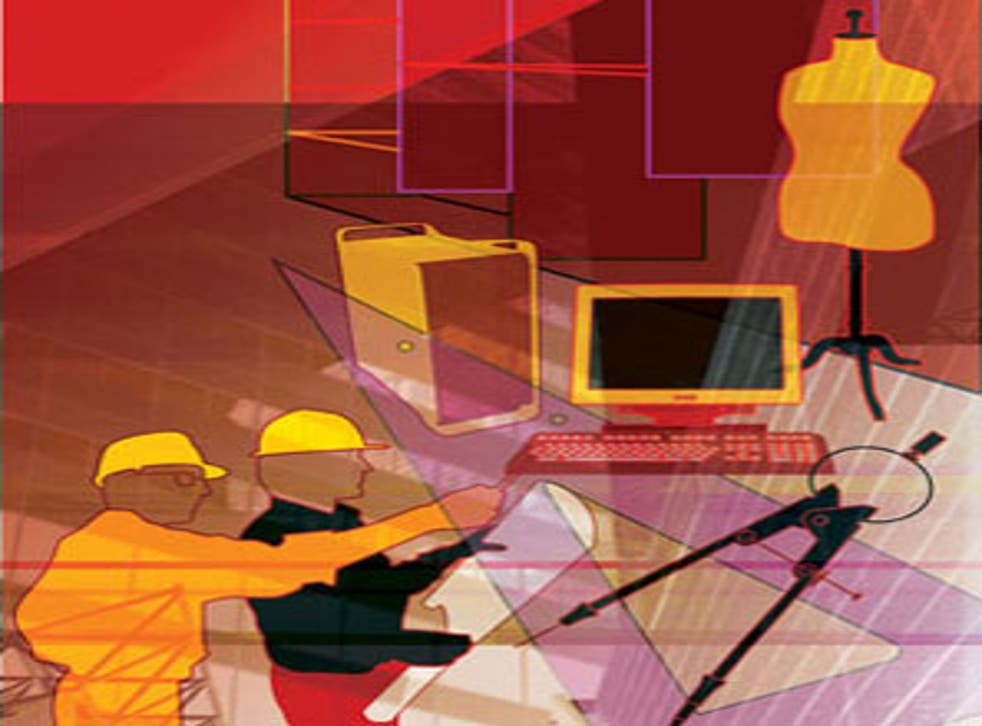 In the vast universe of career opportunities, graphic design is a twinkle.
Twenty years ago, school career advice didn't even list it as a possible occupation. Graphic design has grown up a lot since then and has become a large part of the creative industries which, in turn, are now the second largest industry in the UK after finance. Consequently, it's much easier to find information on the subject. Google can give you 53 million entries on "graphic design" in a fraction of a second.
What is graphic design?
Graphic design is about solving problems using design to communicate the solution. The solution can be subjective and there is always more than one option, but selecting the right one can make a real and positive difference. If a picture can say a thousand words, imagine how many words a well-designed poster could communicate. It could convey a message that will stay in the mind for years.
What are the first steps into graphic design?
Schools, rightly, focus on information not creativity. Once you get to art college there is more time and better facilities to explore your creativity. If possible you should do a one-year art Foundation course before college, as it is a wonderful step to opening your eyes to creativity generally and other forms of art and design. This valuable time should also help you decide which subject you are most passionate about; passion is key, as most creative jobs require a great deal of personal involvement, time and dedication. In fact, for many, design is less a job and more a vocation.
Graphic design at college is a catch-all term, but the course usually helps you to develop your strengths before specialising in graphic design, advertising, illustration, editorial, web, information design or photography.
How do you get a job?
The UK has some of the best agencies in the world which, unsurprisingly, makes them extremely hard to get into, but there are some things you can do to give yourself a better chance of getting noticed.
One of the most important things – that is often forgotten – is to work hard and produce great work at college. Quality is still the best way to get noticed for all the right reasons.
Find a great design book and study it intensely. Look at what designers do and how they approach a great piece of design. Industry magazines such as Creative Review, Design Week and Eye are great for current news and work that is being noticed in the industry. Every agency is different, so identify the ones that are producing work that you respect and you would like to work for and learn things from, and start applying.
Try to get placements at respected agencies. Take the opportunity to get yourself noticed (do great work, be keen and definitely make tea). It's amazing how many placements become full-time.
While at college, enter the D&AD Student Awards, whose briefs are set by leading creative industry people; shortlisted or award-winning work really does unlock some doors, so it's worth getting involved. The best student work is subsequently published in an Annual that is sent to creatives across the industry. D&AD can also fix placements, and run regular workshops with professionals, who set briefs and do critiques.
What's it like when you have actually landed that job?
It's fun! Every day is different. You learn so much about design and what is possible technically, but also about clients with their different needs. Working in a team and producing work you are proud of, for all to see, is exciting.
When others enjoy and talk about what you have created or your work makes a real difference, it gives you an immense sense of pride. It's corny, but there really is nothing quite like saying to the people you care about: "I did that!" Ultimately, if your peers like your work too, you know you have made it!
Greg Quinton is creative director of The Partners, www.thepartners.co.uk, and an executive member of the D&AD, www.dandad.org/awards
Register for free to continue reading
Registration is a free and easy way to support our truly independent journalism
By registering, you will also enjoy limited access to Premium articles, exclusive newsletters, commenting, and virtual events with our leading journalists
Already have an account? sign in
Register for free to continue reading
Registration is a free and easy way to support our truly independent journalism
By registering, you will also enjoy limited access to Premium articles, exclusive newsletters, commenting, and virtual events with our leading journalists
Already have an account? sign in
Join our new commenting forum
Join thought-provoking conversations, follow other Independent readers and see their replies