The Independent's journalism is supported by our readers. When you purchase through links on our site, we may earn commission.
8 of some of the biggest news and student stories that got Twitter talking in 2015
Politics, protests and that pig incident have made 2015 an unforgettable year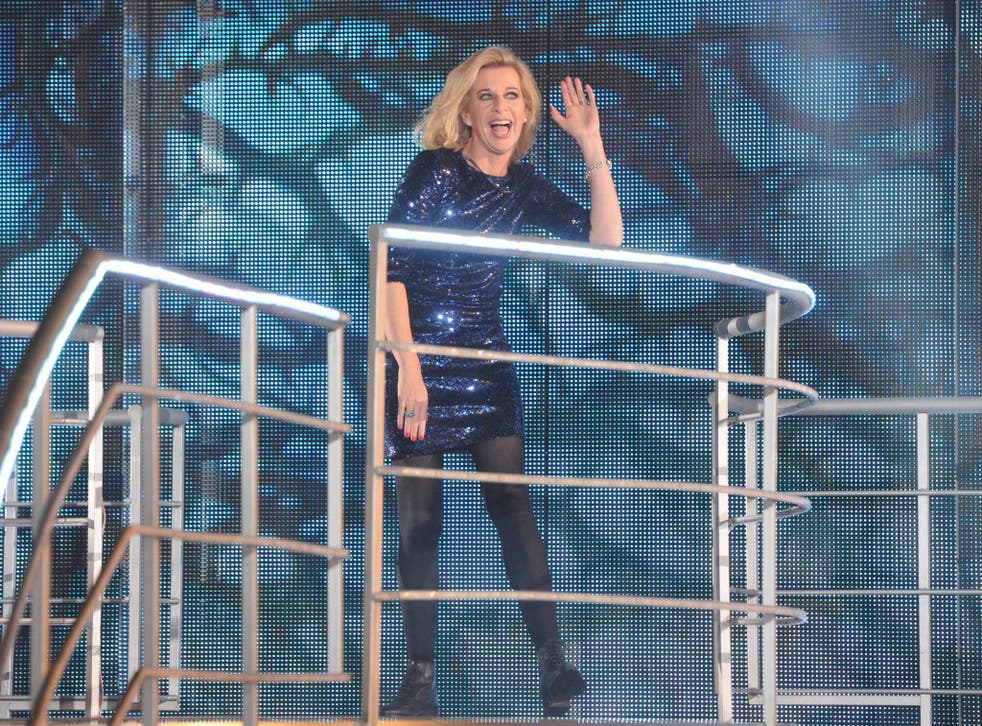 2015 has, undoubtedly, been a jam-packed year for some memorable events, particulary for students. We've had protests, finances, and politics all at the forefront on Twitter, and here are the eight biggest:
1) #TheDress
February saw the Internet question the colour of that dress. Was it blue and black, or white and gold? This optical illusion consequently told people how their eyes have evolved and how we see colour in the sunlight. Dependant on the brightness of the room or background of the dress, some people's brains discounted the blue, whereas, others did not view the gold because the brain chose to see it as the colour of a sunny day.
2) Azeem Ward
US college student, Azeem Ward, went viral in May as a Facebook event for his senior flute recital attracted 50,000 Brits. This, in turn, sparked a live stream of the small concert. He invited fans to donate to victims of the earthquake in Nepal. Ward then toured the UK's universities with performances of 'Azeem X Underbelly'. The tour was packed-full with cheeky student colloquialisms.
3) Alton Towers crash
"Human error" in June caused a roller-coaster crash which seriously injured five people. The Smiler ride hit an empty carriage and resulted in two women - Victoria Balch and Leah Washington - having their legs amputated. Alton Towers has reportedly received fewer visitors since the incident and latest developments could see 190 job losses from the fall in revenues. Improved safety measures will see the ride to reopen next year.
4) General Election
Despite #Milibae's online popularity, the 2015 elections kept David Cameron in power. In turn, Ed Miliband, Nick Clegg, and Nigel Farage resigned as leaders of rival parties. Miliband said the party must rebuild with a new leader, while Clegg quit after Lib Dem party members dwindled from 57 to eight MPs. However, Farage's resignation was rejected as members did not want him to depart and, as a leader, it was said he owed it to his party to stay.
5) #Piggate
Shortly after, allegations involving David Cameron and a pig just about broke the Internet. Making the claims in an unauthorised biography, Lord Ashcroft said the incident occurred during Cameron's youth as part of The Bullingdon club. #Hameron received a Twitter frenzy of Photoshopped pictures and pig puns.
6) Scrapping of maintenance grants
In July, students were told maintenance grants would be replaced with loans for the next academic year 2016/17. The same terms of repayment applied for a graduate to earn over £21,000 a year. This is hoped to save the Government £2.5bn by 2020/21. The maximum value of the maintenance loan will also increase to £8,200. However, students are expected to fully pay this back.
7) Free speech involving Germaine Greer and Katie Hopkins
Lectures in November at the universities Cardiff and Brunel found students protesting against the "contradictory views" of Germaine Greer and Katie Hopkins. Thousands signed a petition to prevent Greer from giving her lecture 'Women & Power: The Lessons of the 20th Century' at Cardiff University. Present and former students protested outside and criticised the university for allowing someone who has "such strong views" to give a lecture, as it "reflected badly on the values of the university."
Brunel students walk out on Katie Hopkins
At Brunel, students staged a mass walk-out directly as Hopkins began her talk. Her involvement in a welfare debate was seen as "distasteful" in the way it "provided a platform to someone with no valuable intellectual insight." Students demonstrated this by not gifting her with their attention.
8) The year of the protest
2015 has seen many a student protest, including demonstrations of how old students will be when they've paid off their student loan, price of accommodation, and free education.
Students were arrested as a march in Westminster, London turned nasty. Protesting for #GrantsNotDebt, students reportedly targeted police with smoke grenades, paint, and eggs.
Student protest: Demonstrators dispute the actions of Black Bloc anarchists after violence erupts
Students from Durham University staged a 'Funeral for Accessible Education' amid claims many could no longer afford it. They were worried this would discourage poorer students from attending university.
The overall concern for students throughout many of this year's protests was that the impact of loans and funding would, not only discourage young people from heading into higher education amid fears of increasing debt, but also allow for inflation of other student amenities.
Twitter: @ClaireTops
Join our new commenting forum
Join thought-provoking conversations, follow other Independent readers and see their replies