A-level results 2015: Universities across the UK expected to make a 'last-minute dash' to recruit students as pupils await exam results
Universities UK assures students that institutions are 'prepared for the busy undergraduate admissions period'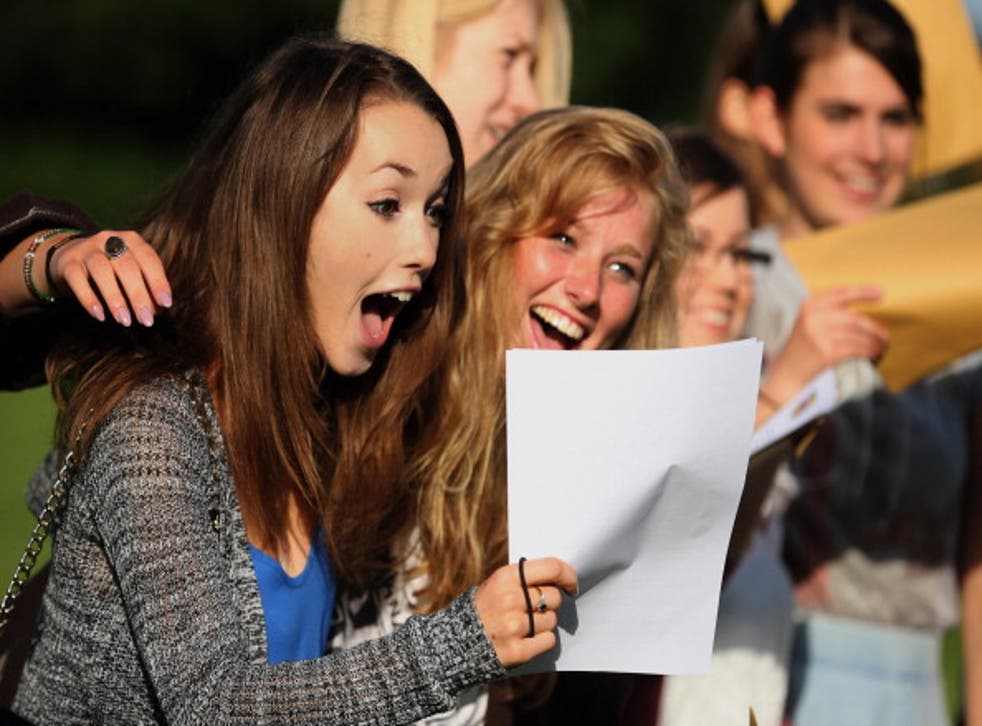 Universities across the UK are expected to rush to attract students at the last-minute from today after the cap on student numbers was lifted by the Government.
Around 300,000 students from across England, Wales, and Northern Ireland will be receiving their A-level exam results this morning which will determine whether they will make the cut for a place within higher education.
Universities UK (UUK) – the advocacy organisation for universities in the country – said it has seen an increase in the number of applications compared to last year, with over 655,000 applicants this year.
The organisation added how applicants rightly see a university degree as a valuable investment in their future, after the National Student Survey results showed student satisfaction rates remained steady for a second year.
Chief executive of UUK, Nicola Dandridge, described how this year continues to see more applications to study at university, but with more places available, students who get the grades look set to find their place at an institution this autumn.
Ms Dandridge said: "Despite the annual predictions that there will be a chaotic scramble for places, universities are, as always, prepared for the busy undergraduate admissions period."
The removal of the cap on student numbers in England this year means there are now more university places available for qualified students, and UUK sought to dispel the idea that Clearing is a 'second-best option'.
"Last year, a record 61,000 students found a place via the Clearing route, choosing from a wide variety of high quality courses available," added Ms Dandridge.
"With a good amount of research, and taking advantage of all the advice available, students can find the right university place for them."
Referring to applications from non-EU countries, Ms Dandridge said non-EU student recruitment has grown since last year – but the rate of growth is slowing considerably.
She added: "Not all international students apply through Ucas, so the Ucas figures may not offer a complete picture.
"UK universities offer a world-class education experience and it is important for the UK to present a welcoming environment for international students."
Register for free to continue reading
Registration is a free and easy way to support our truly independent journalism
By registering, you will also enjoy limited access to Premium articles, exclusive newsletters, commenting, and virtual events with our leading journalists
Already have an account? sign in
Register for free to continue reading
Registration is a free and easy way to support our truly independent journalism
By registering, you will also enjoy limited access to Premium articles, exclusive newsletters, commenting, and virtual events with our leading journalists
Already have an account? sign in
Join our new commenting forum
Join thought-provoking conversations, follow other Independent readers and see their replies