American universities head up top 20 best in the world in global rankings
The rankings stand out because they focus 'specifically on schools' academic research and reputation overall and not on their separate undergraduate or graduate programs'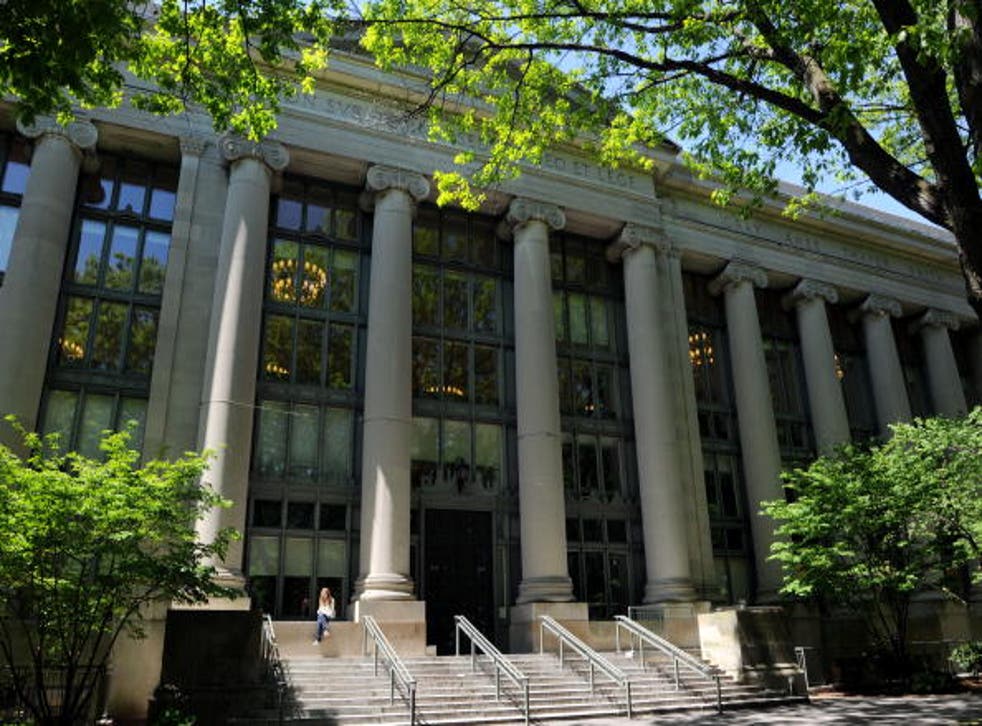 America has taken the lead for having the greatest institutions in the world in one of its own rankings lists, the U.S. News and World Report's Best Global Universities.
From the top 20, 16 are in the US, with the UK taking up three spots and Canada taking one other.
Harvard has come out on top as the best with a perfect score of 100, followed by the Massachusetts Institute of Technology (94.3) and the University of California, Berkeley (92.2).
The UK's Oxford has taken fifth place with an overall global score of 86.7, with Cambridge at number six (86.2) and Imperial College London at 18th with a mark of 80.4.
Having published its first global rankings list just last year, managing editor of education at U.S. News, Anita Narayan, described how students are increasingly looking outside their own countries for educational opportunities.
She said: "As international education continues to evolve, U.S. News will be at the forefront of the conversation, providing comparable information across global institutions and presenting it in bite-sized pieces for students and their families – just as we have done for three decades in the US."
According to chief data strategist at U.S. News, Robert Morse, the Best Global Universities rankings is meant to help students accurately compare institutions around the world because they focus specifically on schools' academic research and reputation overall and not on their separate undergraduate or graduate programs.
Describing them as a starting point to help students and their families identify institutions that speak to their specific needs, he said the rankings will benefit all 'whether they are planning on staying close to home or traveling abroad for college – or whether they are seeking a specific academic degree'.
See the complete list here
Register for free to continue reading
Registration is a free and easy way to support our truly independent journalism
By registering, you will also enjoy limited access to Premium articles, exclusive newsletters, commenting, and virtual events with our leading journalists
Already have an account? sign in
Join our new commenting forum
Join thought-provoking conversations, follow other Independent readers and see their replies