The Independent's journalism is supported by our readers. When you purchase through links on our site, we may earn commission.
Anna Lee, student at Lancaster, 'making history' in bid to become first openly trans candidate to run for NUS women's officer
She says: 'I know the women's campaign is ready. I know NUS is ready. I'm not convinced the rest of society is'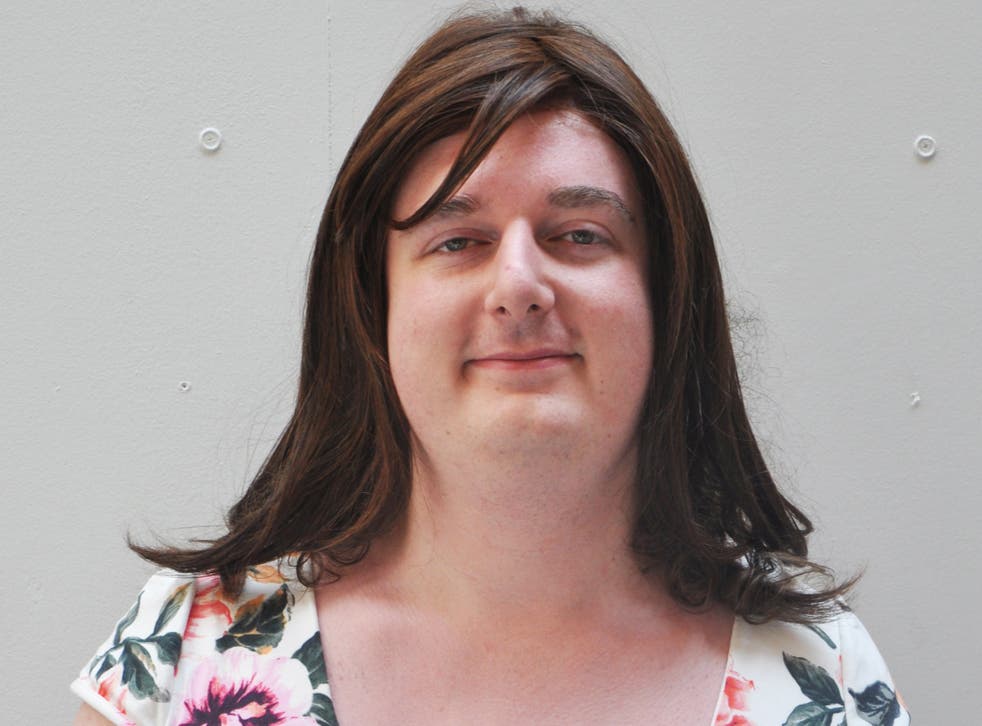 A student at Lancaster University looks set to make history by becoming the first-ever openly trans woman to run for a top national role with the National Union of Students (NUS).
Anna Lee, who is currently vice president of welfare and community at the university's students' union - as well as featuring on the women's campaign committee (trans* rep) at NUS - is aiming to become women's officer with the national student campaigner.
Describing herself as "a queer trans disabled lesbian woman," if successful in her candidacy, the 23-year-old maths student will represent all female students from across the UK.
Announcing her bid to run in the elections online, Miss Lee described how, in her five years having been involved in the student movement, she has "changed a lot," adding: "It's been four years since I first ran for election, driven by anger. I was angry, really angry, about how badly I had been treated when I came out.
"Over these years, I've had space to grow and develop my own politics, and my passion has become unstoppable."
Miss Lee also said she never believed running to be national women's officer would ever be a possibility, and said she feels as though she has "hit a glass ceiling." She continued: "I find myself in unchartered waters, and some shards of that glass ceiling will undoubtedly hit me.
"I know the women's campaign is ready. I know NUS is ready. I'm not convinced the rest of society is."
Highlighting her determination to get to where she wants to be, Miss Lee said: "When the transphobic 'feminists' come and try to tear me down, I will just fight harder and, with the help of amazing activists, we will show them, together, that the NUS women's campaign demonstrates a progressive approach to inclusive feminism, not only ensuring the campaign is proudly trans inclusive, but that our campaign is a place where feminist activists can thrive - whether they've been involved for five years or five minutes."
According to her 'Annafesto', Miss Lee has outlined her priorities for the role, which include improving education around statutory sex education including sexual consent, challenging government cuts that "disproportionately impact" women, and also taking steps to increase the number of diverse women in leadership roles.
Highlighting how mainstream feminism constantly forgets about trans women, she added: "Let alone a queer trans disabled lesbian woman." Miss Lee continued: "We need to start tackling rape culture at an earlier age and teach people consent in intersectional statutory sex ed.
"We need to build the movement and make sure no-one is excluded. There are some huge fights upon us and we need to be ready. The College Area Reviews in England and the hangover from college mergers in Scotland and Wales mean we must be there to support college feminists with developing their activist structures, and creating an environment where women are supported and empowered to organise in their colleges and communities as a powerful force for change."
People who made 2015 a landmark year for LGBT rights

Show all 10
Lancaster University Students' Union also announced that Miss Lee's candidacy has been endorsed by current NUS women's officer, Jo Gowers, from the Union of Students in Ireland, who said the UK's women's campaign has to make "every effort" to be wholly inclusive of the nations, especially as devolution draws key issues for the campaign away from Westminster.
She said: "Anna recognises the gravity of the challenges facing Northern Ireland and Scotland in relation to abortion legislation and, importantly, how this challenge will cascade to Wales and England. I'm proudly backing Anna for NUS UK women's officer."
Miss Lee will be heading to the annual NUS National Conference which is taking place in Brighton from 19 to 21 April. Bringing together almost a thousand delegates from students' unions from across the country to discuss, debate and, vote on motions, the conference will also see the election of NUS political leadership for the year ahead.
Register for free to continue reading
Registration is a free and easy way to support our truly independent journalism
By registering, you will also enjoy limited access to Premium articles, exclusive newsletters, commenting, and virtual events with our leading journalists
Already have an account? sign in
Register for free to continue reading
Registration is a free and easy way to support our truly independent journalism
By registering, you will also enjoy limited access to Premium articles, exclusive newsletters, commenting, and virtual events with our leading journalists
Already have an account? sign in
Join our new commenting forum
Join thought-provoking conversations, follow other Independent readers and see their replies