BA in beatboxing? Top conservatoire offers 'groundbreaking' performing arts degree
Beatboxing will be part of a new degree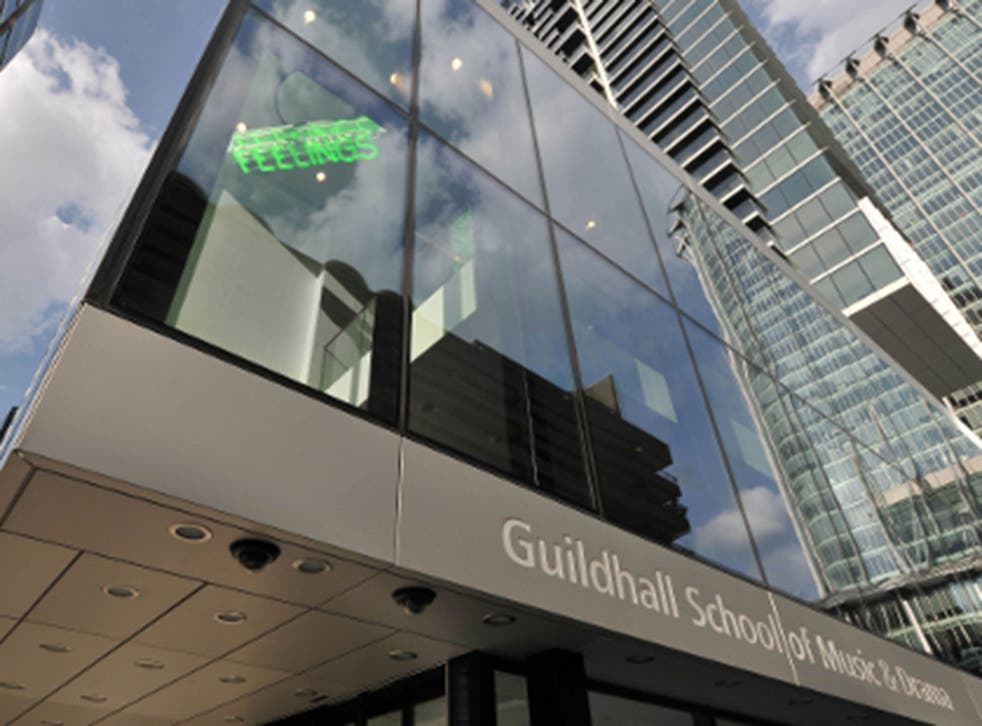 Undergraduates will be able to study beatboxing and performance poetry at one of Europe's leading conservatoires for the first time, after the Guildhall School of Music and Drama revealed plans for a "groundbreaking" degree course.
The Bachelor of Arts degree in Performance and Creative Enterprise developed with the Barbican aims to train young musicians, theatre-makers, spoken-word artists and beatboxers to be "highly employable artists" it will reveal today.
Sean Gregory, director of creative learning at the Barbican, said: "We felt at higher education level we weren't able to offer some young people with creative potential across a vast range of styles the right path to progress."
The Guildhall degree course will provide lectures, seminars, presentations, visiting speakers, workshops for all the different disciplines, and collaboration will be especially encouraged.
It has never before included beatboxing, which is the art of mimicking the sound of percussion using just the performer's voice.
The technique of vocal percussion stretches back over 100 years, but the term "human beatboxing" dates to the 1980s hip hop scene in the US, with rappers mimicking drum machines. Over the past 10 years the UK scene has become renowned worldwide, producing beatboxing champions including Beardyman, Faith SFK and Reeps One.
The course welcomes experienced beatboxers but novices will have the opportunity to learn "the fundamentals", and if they wish to take it further, they can "as part of the overall experience".
This course comes as the Barbican and the Guildhall School plan to "help young people find their creative voice" with a plan that also includes offering training opportunities to 10,000 young people, as well as cheap tickets to the Barbican, in the next six years.
Today also marks the launch of the Barbican's 2015 season, which includes the first major UK survey of the work of Charles and Ray Eames – two of the 20th century's most important designers – for 15 years.
Magnificent Obsessions will be the first major exhibition to show the personal collections of 14 artists from artifacts and specimens to one-of-a-kind curiosities, many of which have never been exhibited before.
These include Damien Hirst's collection of skulls and taxidermy, Andy Warhol's cookie jars and Martin Parr's 20th century British postcards and Soviet space dog memorabilia.
The Barbican's stage highlights in 2015 includes Benedict Cumberbatch's much anticipated Hamlet and the UK premiere of the stage adaptation of Haruki Murakami's Kafka on the Shore.
Register for free to continue reading
Registration is a free and easy way to support our truly independent journalism
By registering, you will also enjoy limited access to Premium articles, exclusive newsletters, commenting, and virtual events with our leading journalists
Already have an account? sign in
Register for free to continue reading
Registration is a free and easy way to support our truly independent journalism
By registering, you will also enjoy limited access to Premium articles, exclusive newsletters, commenting, and virtual events with our leading journalists
Already have an account? sign in
Join our new commenting forum
Join thought-provoking conversations, follow other Independent readers and see their replies