Birmingham Metropolitan College and Robert Clack School head top 10 list of highest paid school and college heads in the UK
Trade union general seretary says stories of headteachers' six-figure salaries - at a time when teachers have faced 'deep cuts' to their pay - are 'deeply concerning'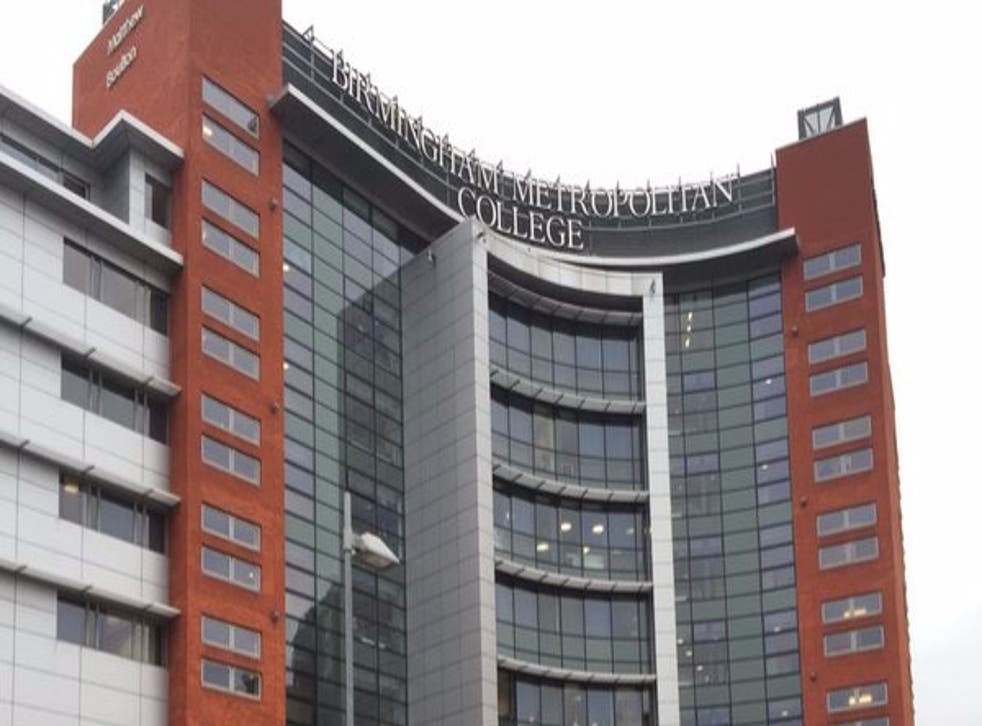 The highest paid school and college heads in the UK have been revealed in an investigation by The TaxPayers' Alliance.
During 2013/14, the TPA said at least 1,094 school employees received remuneration greater than £100,000. Another 110 received remuneration greater than £150,000, despite there being pay freezes across the public sector and several teaching staff strikes which were led by the National Union of Teachers (NUT) and the National Association of Schoolmasters Union of Teachers (NASUWT) during this period.
In accordance to TPA data, Birmingham Metropolitan College's (BMet) principal and CEO emerged as the nation's highest earner with a salary amount of £298,000, followed by the head at Essex's Robert Clack School - with a remuneration package of £278,000.
Bethnal Green Academy in East London came in third with its principal leaving with a total amount of £220,000.
Through a combination of Freedom of Information requests to schools, multi-academy trusts, and universities - alongside analysis of annual statement of accounts - the TPA, which is a think tank and pressure group campaigning for lower taxes, also found there were at least 7,554 university employees who received total remuneration greater than £100,000 in 2013/14.
Central government funding of teaching in higher education, added the group, has declined in recent years with more and more of the cost of tuition being met by students.
While the maximum cost of student loans tripled to £9,000, the proportion of the cost of tuition covered by the Higher Education Funding Council for England's (Hefce) teaching grant has fallen from 59 per cent in 2009/10 to 34 per cent in 2013/14. The overall funding per student fell by 8.9 per cent over the same period.
Chief executive at the TPA, Jonathan Isaby, acknowledged how taxpayers would not begrudge an inspiring headteacher a good salary if they produced great results and motivated their students, but he added: "Too often this is not what we find.
"Where institutions fail - but financial rewards continue to flow to those at the top regardless - there is clearly a serious problem and taxpayers have every right to be concerned.
"The pay and perks enjoyed by those working at our schools and universities - and indeed across the entire public sector - must more accurately reflect how well they are doing their jobs."
The general secretary of the NUT, Christine Blower, described how, until relatively recently, there was a coherence to the salaries received by teachers and head teachers.
She said: "With the almost complete deregulation of the pay structure and the introduction of performance-related pay, it would seem that some senior members of the teaching profession are paying themselves salaries that are massively more than those of classroom teachers."
Steve Hollis, chair of the BMet corporation, said the college's pay policy is 'in line with others in the further education sector', and added: "It reflects the high calibre skills needed to run a complex multi-million pound organisation in an increasingly competitive environment."
The general secretary of NASUWT, Chris Keates, highlighted how school leaders have 'highly responsible and important jobs' and their salary should reflect this. However, he added: "The combination of increased autonomy for schools and weak governance is failing to provide the appropriate regulation and scrutiny to ensure that headteachers' salaries are determined in an open, fair, and transparent manner.
"The opportunity and potential for abuse is significant. The stories of six-figure salaries, bonus and benefit packages for increasing numbers of headteachers at a time when teachers have faced deep cuts to their pay and are facing increasing barriers to pay progression, are deeply concerning."
The fault, he said, lies with the system 'created by this government'. He said: "It encouraged when in Coalition and continues to encourage a culture of paying headteachers what they want and teachers what you can get away with."
To see the complete comprehensive list of schools and colleges - and to see how the TPA conducted its research - click here
Join our new commenting forum
Join thought-provoking conversations, follow other Independent readers and see their replies