Bournemouth and Poole College withdraws and apologises for 'extremely offensive' mental health awareness test
One question asked students: 'How many depressed people does it take to change a lightbulb?'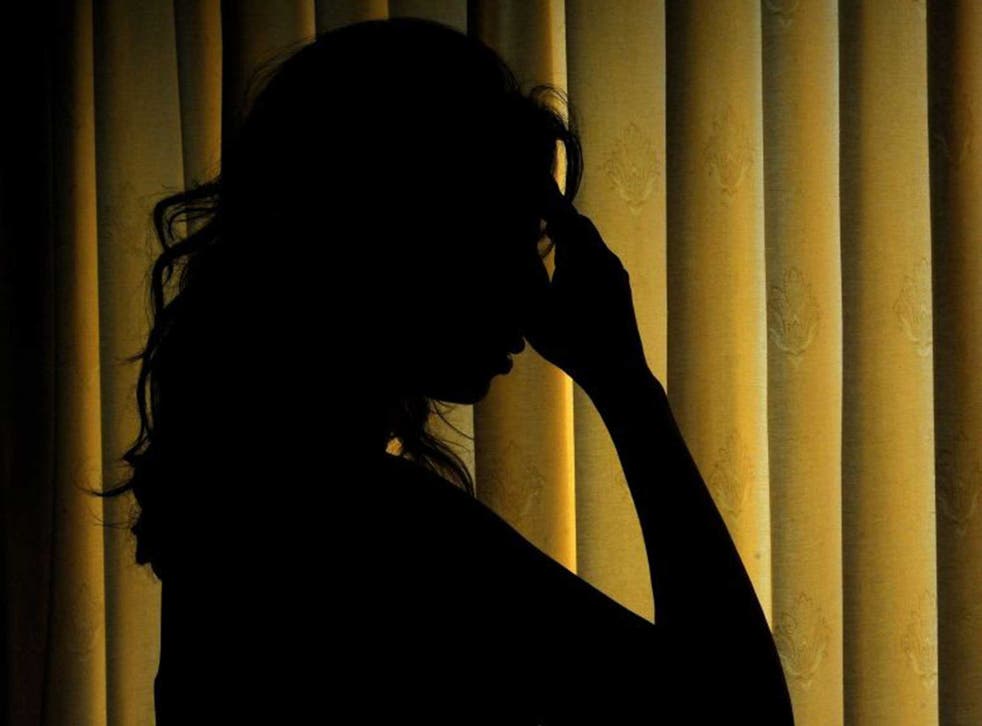 A college has apologised after it was forced to withdraw a mental health awareness test from its learning resources website following complaints from parents and students that it was "extremely offensive."
All students at Bournemouth and Poole College were issued with the test. However, it was the ones on the hair and beauty level 2 course who took issue with the nature of the questions included.
One of the multiple choice questions which didn't sit too well with the students asked: "How many depressed people does it take to change a lightbulb?"
Those who took the test were then asked to choose the answer as being either one, two, ten, or "it doesn't matter 'cos when you're depressed it's always dark."
Another question asked whether it was true or false that "people harm themselves for a laugh - to get attention."
Mental Health Awareness: Facts and figures

Show all 10
Opinions were also sought on the topic of 'crying men' with another question asking: "Real men don't cry. Is it OK for men to cry?"
According to the Bournemouth Echo, one of the students on the course said she found the test "very offensive." She added how, despite not suffering from mental health problems herself, one of her friends on the course - who suffers with depression - was "really upset by the test."
She told the news site "no explanation" was provided as to why the questions were worded in such a way, and that students were "just told to complete it."
She went on to add: "Mental health is an extremely important subject that has a lot of stigma attached to it and to word the questions and answers in this way was just really naive of the college, if not extremely offensive." She also said she knew of "a few parents and students" who complained about the "awful" test.
Child mental health awareness
According to the Mental Health Foundation, one in four people in the UK will experience some kind of mental health problem in the course of a year, with anxiety and depression being the most common.
Women are more likely to have been treated than men, and around ten percent of children have a mental health problem at any one time as well.
Depression, added the charity, affects one in five older people, and suicides rates show British men are three times as likely to die by than women. Self-harm statistics for the UK show one of the highest rates in Europe: 400 per 100,000 population.
A spokesman for the university told The Independent the test was meant as part of a quality and diversity initiative like many other colleges. He said the college takes this "very seriously" and aims to make its students "better citizens."
In a statement, the college described how a student came to staff on Wednesday, 18 November to alert them to the content of the online learning resource.
It added: "We have since reviewed its contents and, in line with the college's values. we have withdrawn it from our virtual learning environment.
"We apologise unreservedly for any offence the programme may have caused.
"The test was supplied to us by a national organisation which specialises in the provision of interactive e-learning and e-assessment for colleges, schools, universities and local authorities."
Speaking with The Independent, Sue Baker, the director of Time to Change - the mental health anti-stigma campaign run by the charities Mind and Rethink Mental Illness - described how she was pleased to see the college apologised and that the test was taken down. However, she expressed disappointment and said it was "a real shame it appeared in the first place."
She added: "Nine out of ten people with mental health problems will face stigma and discrimination, which often prevents people from doing everyday activities such as going to work, socialising with friends, and seeking help. Using mental health language in this way, and making light of those of us who do have our own experiences, only serves to fuel stigma and stereotypes."
Join our new commenting forum
Join thought-provoking conversations, follow other Independent readers and see their replies