Bournemouth University graduate Lara Odoffin 'discriminated against' after recruiter revokes job offer because she has braided hair
'Any establishment still condoning such practices deserves to be shamed and criticised,' says graduate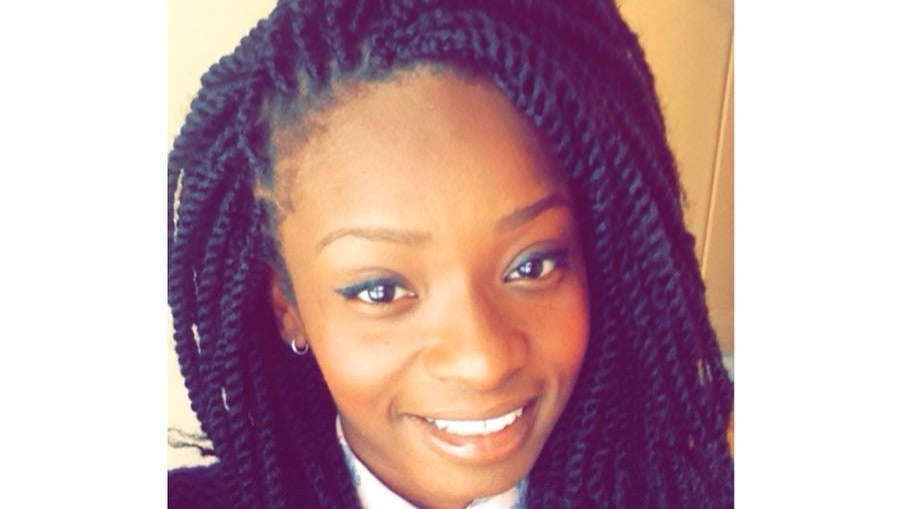 A woman has criticised an employer for offering her a job then revoking it - because she has braided hair.
Bournemouth University graduate Lara Odoffin took to Facebook to post the email she received from the unnamed employer, which said: "Unfortunately we cannot accept braids - it is simply part of the uniform and grooming requirements we get from our clients. If you are unable to take them out I unfortunately won't be able to offer you any work."
Ms Odoffin said "this type of discrimination should not still be happening in this day and age," and added: "Any establishment still condoning such practices deserves to be shamed and criticised. Being a black woman means that to have a long term hairstyle that stays neat is always going to be a problem."
Insisting how braids can be styled in a neat fashion, she wrote: "Having braids that last for 2-4 months and can be packed neatly and styled to however a workplace requires is the solution to this problem. No workplace has any right to forbid you from this."
Urging others to help spread the message that "it is not okay," the graduate said: "This is discrimination and I am disgusted that I had to be subject to such behaviour in this 21st century. Please share."
After the post began to gather media attention, with the public insisting Miss Odoffin name-and-shame the company in question, the graduate, again, took to Facebook to thank people for their support, surprised her story "exploded and touched/angered a lot of people in way I genuinely could never have imagined."
However, refusing to name the company, she said: "I do not intend to destroy someone's livelihood and business, and I don't really want a lawsuit on my hands either."
She said the matter should not deter from the fact she has now "chanced upon an opportunity to correct blatant ignorance and discrimination." She added: "If it does result in me having no choice but to completely expose the company, I have no problem in doing so."
The policy, she said, needs to be eradicated completely, insisting there is "no room for such rules in this day and age - across any sector."
Saying the fact the situation developed from her hairstyle was "kind of silly, really," Miss Odoffin said she would be seeking legal advice.
The incident comes after blogger and model Simone Powderly - another young black woman - made headlines earlier this year when a "luxury recruitment agency" asked her to remove her braids or "risk missing out on a job opportunity."
Speaking with The Voice newspaper, Miss Powderly said: "I feel if I stay quiet, companies... will destroy women out there, turning them away for jobs that they could do perfectly because of a natural hairstyle."
Join our commenting forum
Join thought-provoking conversations, follow other Independent readers and see their replies