Brexit: De Montfort University petition urges Government to protect residency rights of EU nationals
Academic says EU colleagues and friends are 'valued' and 'anxious about their futures'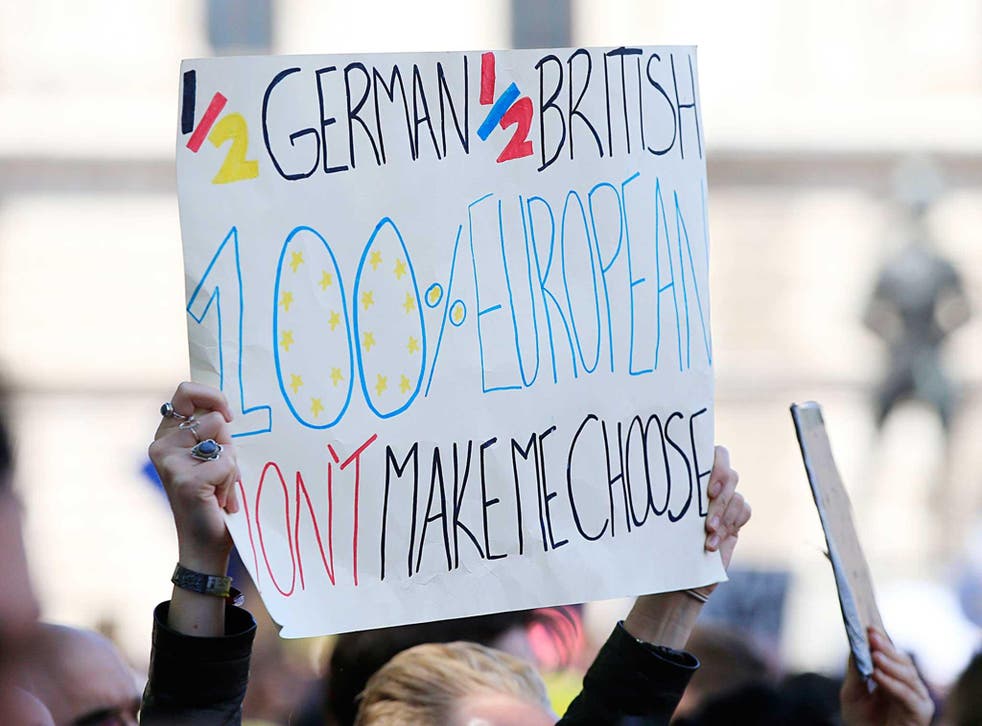 Students and staff at De Montfort University (DMU) are urging the Government not to force or encourage EU nationals working in the UK's higher education sector to leave the country in the wake of the Brexit result.
A petition launched by the Leicester institution less than a week ago has already gathered 1,500 signatures as supporters insist EU nationals make "an enormous contribution" to ground-breaking research and quality of teaching.
The petition adds: "We should do everything we can to prevent the significant economic, educational, and cultural impact their loss would inevitably bring to universities and the country as a whole.
"We urgently need the Government to reassure all EU employees of UK universities their lives and their vital work on behalf of UK higher education will not be disrupted by any changes to their residency status.
"While we recognise the issue of residency rights does not just affect universities, but all sectors, this is an area we feel we can best influence and hope other sectors will follow suit."
DMU said it has more than 300 international staff working across the university, of whom 120 are from the EU.
The university's vice-chancellor, Professor Dominic Shellard, has also delivered a letter arguing for the protection of residency rights to the Prime Minister's office at 10 Downing Street.
Rick Greenough, of DMU's Institute for Energy and Sustainable Development, said: "Our colleagues from the EU are far too valuable as employees and friends to risk forcing or encouraging them to leave the UK."
Jennie Jordan, a senior lecturer with DMU's art and humanities department, said her EU colleagues and friends are "valued" and "anxious about their futures." She added: "It's bad for them and all of us."
The Department of Business Innovation and Skills, however, said shortly after the Brexit result: "There will be no immediate changes following the EU referendum, including in the circumstances of British citizens living in the EU, and European citizens living here. This includes those studying or working at UK universities.
Theresa May under fire for threatening to deport EU migrants after Brexit
"For students, visitors, businesses, and entrepreneurs who are already in the UK - or who wish to come here - there will be no immediate change to our visa policies."
Universities Minister Jo Johnson also sought to quell fears post-referendum by confirming EU students starting university in the UK this autumn will have their student loans funding honoured.
In a statement on Twitter, Mr Johnson said: "Current students and this autumn's applicants will continue to receive student finance for duration of their course."
He also added: "UK welcomes EU students."
While concern has emerged over the status of EU citizens in the UK after the shock Brexit result was confirmed, on Monday, a top European university had its say on UK nationals who wish to study at the institution.
Maastricht University (UM) in the Netherlands warned UK students to apply as soon as possible if they want to continue enjoying low tuition fees before Britain officially leaves the EU.
UM said British students will continue to benefit from fees of just £1,600 a year for at least the next two years, adding that, when Britain has legally left the EU - and considering it does not join the European Economic Area - UM's fees could rise to as much as £8,360.
Register for free to continue reading
Registration is a free and easy way to support our truly independent journalism
By registering, you will also enjoy limited access to Premium articles, exclusive newsletters, commenting, and virtual events with our leading journalists
Already have an account? sign in
Join our new commenting forum
Join thought-provoking conversations, follow other Independent readers and see their replies