Brexit: European Students' Union will 'stand together' with UK's young voters
Representing over 15 million students across the continent, ESU expresses 'concern and disappointment' for students' futures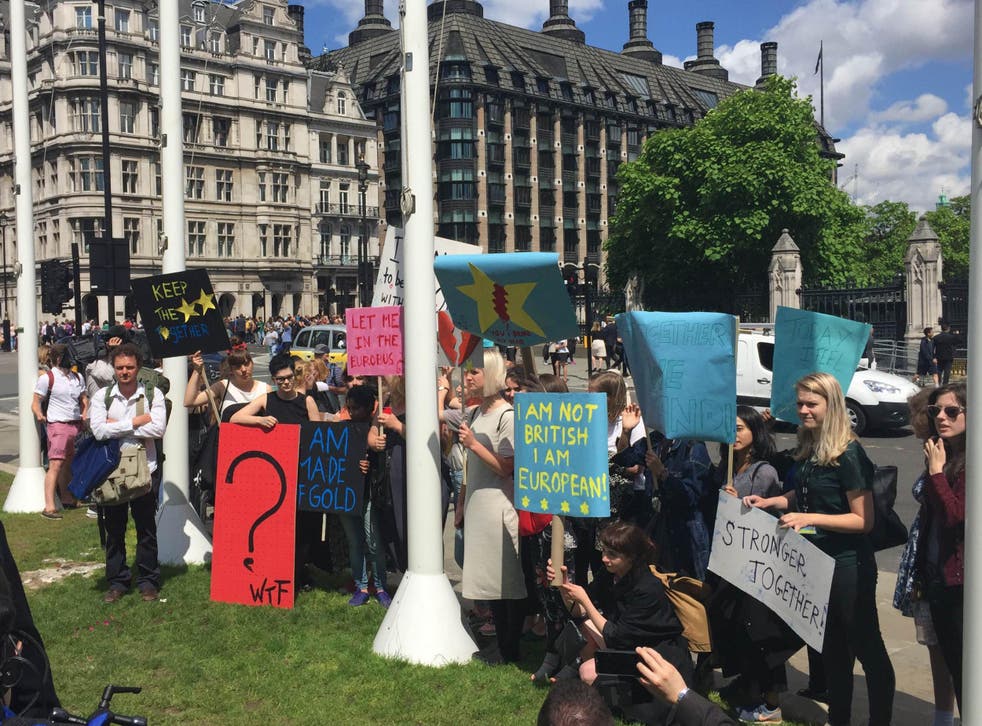 The European Students' Union (ESU) in Brussels has said it will "stand together" with its UK colleagues from the National Union of Students (NUS), as well as young people from across Britain, in the wake of the shock Brexit result.
ESU has expressed "concern and disappointment" in a decision, it says, will have "long-term and irreversible consequences" for the younger generation, the majority of whom did not vote to leave.
ESU president, Fernando Galan, added: "We hope the UK Government and the EU institutions will find a deal that won't jeopardize students in UK, and that UK universities won't increase tuition fees to compensate the loss of EU money."
The group is the umbrella organisation of 45 national unions of students from 38 countries and represents over 15 million students across the continent.
Leave voter didn't want Brexit
ESU said it shares the concerns of NUS UK as highlighted by current president, Megan Dunn, in a letter to David Cameron shortly after the result was announced early on 24 June.
In the letter, Dunn described how the referendum result "raises many critical questions for students, and for their futures." She continued: "I am writing to seek your assurance that students and young people will be, not only thoroughly consulted, but to ensure a proactive effort is made to include their voices in decisions that are made."
ESU said Brexit risks shutting UK students out of opportunities such as Erasmus, while the diversity of campuses could also be reduced as "inward and outward mobility of students is limited." In a collective statement, ESU said: "We join NUS UK in calling on the Prime Minister in committing to protecting EU students currently studying in the UK, and UK students studying elsewhere in the EU, and in offering reassurance as to their continued right to study."
As well as creating divides between the UK nations, the result has also created a split between young and old. According to YouGov, around 75 per cent of 18 to 24-year-olds voted Remain, with just 39 per cent of 65-and-overs doing so.
Student leaders in the UK have since questioned why votes at 16 were not permitted in the referendum, with one survey suggesting that, had they been allowed to, the UK would not have opted for Brexit.
Current NUS Wales president and newly-elected member of the ESU executive committee, Beth Button, said the ESU believes in "cooperation, collectivism and unity." She added: "These values are central to our movement of students in Europe, and we believe they should be central to our relationships in Europe.
"The students of Europe have a responsibility to make [the continent] a fairer place and to unite in the face of hate and division, and I look forward to working through my role in ESU next year to mobilise students to ensure these values are held true as we move into a time of uncertainty."
ESU says it seeks to promote the educational, social, economic, and cultural interests of students at the European level towards all relevant bodies and, in particular, the EU.
Register for free to continue reading
Registration is a free and easy way to support our truly independent journalism
By registering, you will also enjoy limited access to Premium articles, exclusive newsletters, commenting, and virtual events with our leading journalists
Already have an account? sign in
Join our new commenting forum
Join thought-provoking conversations, follow other Independent readers and see their replies