Bristol students take letting agents to court and win
Lettings agency forced to pay £865 cheque to students after being unable to provide receipts
John Wadsworth
Tuesday 21 February 2017 19:16 Comments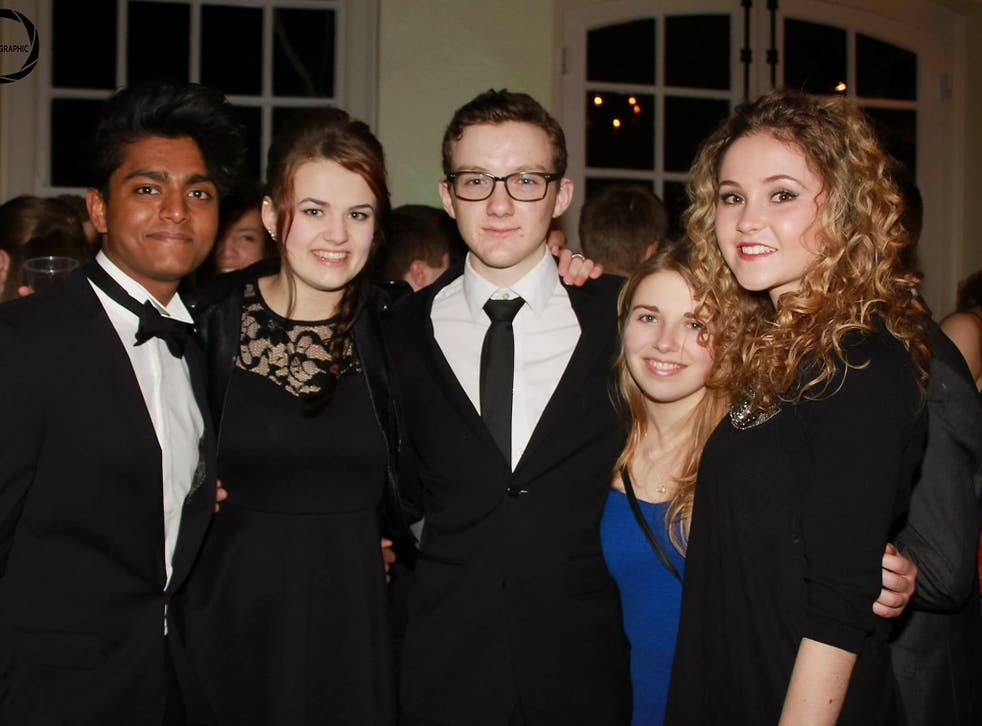 A group of students from the University of Bristol has successfully sued their landlord for taking deducting money from their rental deposit.
The six flatmates received a letter from Digs letting agency informing them a total of £756 would be deducted from the deposit, including £200 for a full repaint of the house and over £500 for cleaning costs.
In response, Ed Straw, one of the students involved, provided photographic evidence that the flat was left in a cleaner state than it had been at the start of their tenancy. After visiting the flats' current tenants, he also found that the property had only been partially painted in order to cover a patch of mould.
The group also questioned further charges for rubbish removal, the costs of which had been aggregated across 732 of the university's students, and mattress covers, for which Digs were unable to provide receipts.
Mr Straw, 20, told The Independent: "After emailing them countless times it became evident they weren't going to budge on the money at all, and were simply waiting for me to give up.
"I'd never heard of anyone taking them to court over the money, but I read up on the law surrounding it enough to know I had a strong case."
The third-year biology student submitted the evidence to court and Digs, acting on behalf of landlord company AvonCo (Bristol) Limited, were ordered to repay the charges in full, plus interest and legal costs.
Student news in pictures

Show all 34
A week later the company's general manager personally delivered the cheque to their door, Mr Straw said: "I got handed the cheque for £865 whilst still in my dressing gown."
The group's victory comes amid growing student backlash against high rent and cost of living.
Over 1,000 London-based university students are said to have withheld rent payments last year, with student rent strikes held at University College London, the University of Roehampton, Goldsmiths and the Courtauld Institute of Art.
Last week, NUS President Malia Bouattia pledged her "full support" to the strikes, and condemned the "extortionate fees" student residents face.
"Students in Bristol and across the country are being shafted," agreed Conrad Young, who urged his fellow Bristol students to boycott Digs last November. "Ed's brave fight back against this should be commended.
"I hope that more students go down the legal path that he has succeeded with, and that boycotts like the one I called for in Bristol last term spread to further universities."
Mr Straw recommends using a student union letting agency if it is possible to do so, and advises taking photographs at the start of a tenancy period as proof of condition.
He said: "If you think the deductions you've had taken from your deposit are unreasonable or unfair, don't be afraid to take your lettings agencies to court. They will have to justify every penny they took from you, and often they can't."
When approached for comment, Steven Harris, Managing Director of Digs, said: "We're extremely disappointed that the deductions charged to Ed Straw and his fellow tenants led to him taking the landlord to court, and in all instances we work towards a more amicable solution.
"Whilst the court system is there to be used Digs hope that their tenants do not feel the need to go down this route. Having managed 8000 tenancies in total it is the first time this has happened and we firmly believe it will be the last."
Register for free to continue reading
Registration is a free and easy way to support our truly independent journalism
By registering, you will also enjoy limited access to Premium articles, exclusive newsletters, commenting, and virtual events with our leading journalists
Already have an account? sign in
Join our new commenting forum
Join thought-provoking conversations, follow other Independent readers and see their replies