Bristol University evacuated after student accidentally makes explosive chemical used in terror attacks
The substance was accidentally created as a by-product of another experiment, Bristol University confirm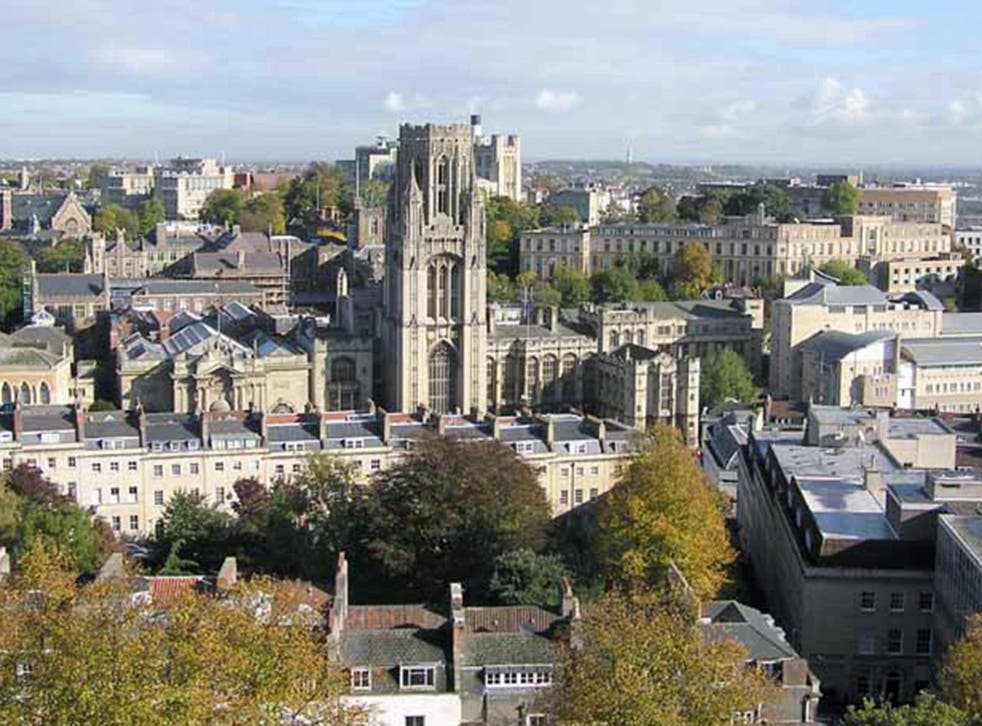 An emergency evacuation took place at the University of Bristol this term, it has been revealed, after a student accidentally made the same explosive that was used in the Paris terror attacks.
An investigation by Bristol University found that triacetone triperoxide (TATP) was "unintentionally formed during a routine procedure", it was reported.
A cordon was set up around the university's chemistry block during the incident earlier this month.
A controlled explosion was later carried out and there were no reported injuries.
The post-graduate student created the highly dangerous substance as a by-product of another experiment, the inquiry found.
TATP is the same chemical used in bomb vests worn by militants in the 2015 Paris attacks, the London 7/7 bombings, and was found by Belgian police following similar attacks in Brussels last year.
Student news in pictures

Show all 34
Hundreds of staff and students at the university's School of Chemistry were evacuated after the chemical was made.
Police confirmed they are not treating the incident as suspicious.
In a statement, a Bristol University spokesman said: Following a full investigation, we can confirm that the chemical, triacetone triperoxide (TATP), was unintentionally formed during a routine procedure carried out by a PhD student.
"The student was following a published literature method and the risk of TATP as a potential by-product had been identified during the risk assessment process.
He added: "We have robust contingency plans in place to deal with incidents of this nature.
"As soon as the presence of TATP was identified the student immediately notified those responsible for laboratory safety in the school.
"A series of actions were then taken which resulted in the precautionary evacuation of the chemistry building and surrounding buildings and the controlled disposal of the substance by the emergency services."
The university said it was reviewing its procedures to "determine whether additional checks" could be carried out before similar work.

Join our new commenting forum
Join thought-provoking conversations, follow other Independent readers and see their replies