Cambridge adopts gender-neutral dress code for grads
Cambridge University has changed its historic dress code, theoretically allowing men to graduate in skirts - and women in suits
Isabelle Gerretsen
Friday 30 August 2013 10:56 Comments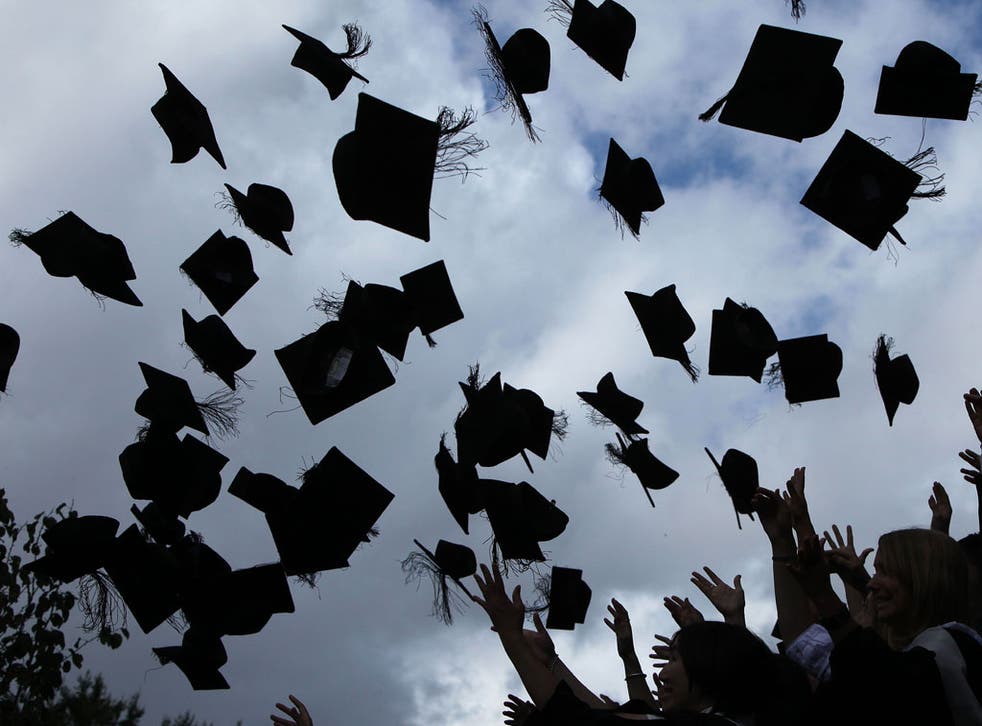 The University of Cambridge has opted for a new gender-neutral dress code for its graduation ceremonies.
In effect, the change means that men could wear skirts for graduation – and women suits. The new description comes following a campaign from transgender and LGBT representatives.
The president of Cambridge University student union LGBT+ (lesbian, gay, bi-sexual, transsexual) Charlie Bell praised the 'long overdue' decision and said: "The ease with which I got this change through shows how sensible the University is on these issues and how they take their commitment to equality seriously."
The 'dress at graduation' statute previously required all students to wear dark clothes with academic dress, however, it stipulated men were to wear 'white ties and bands'. Under the new guidelines, Cambridge does not specify which gender can wear a suit or dinner jacket – leaving it open to personal discretion.
A spokesperson for the University of Cambridge said: "This is an adjustment to University policy which responded to a representation from students, and is in line with the University's commitment to equality."
Sarah Gibson, the transgender representative for CUSU LGBT+ also welcomed the amendment, describing it as 'long-overdue'.
"We hope that Cambridge University will help us dispel the myths and misinformation that surrounds transgender people, as is befitting of a place of knowledge and enlightenment," she said.
Register for free to continue reading
Registration is a free and easy way to support our truly independent journalism
By registering, you will also enjoy limited access to Premium articles, exclusive newsletters, commenting, and virtual events with our leading journalists
Already have an account? sign in
Join our new commenting forum
Join thought-provoking conversations, follow other Independent readers and see their replies