Cambridge college bans 'Around the World in 80 Days' themed event for fear it could cause offence
Move comes after Free Speech University Rankings 2016 find Britain's universities to be in the grip of 'an epidemic' when it comes to bans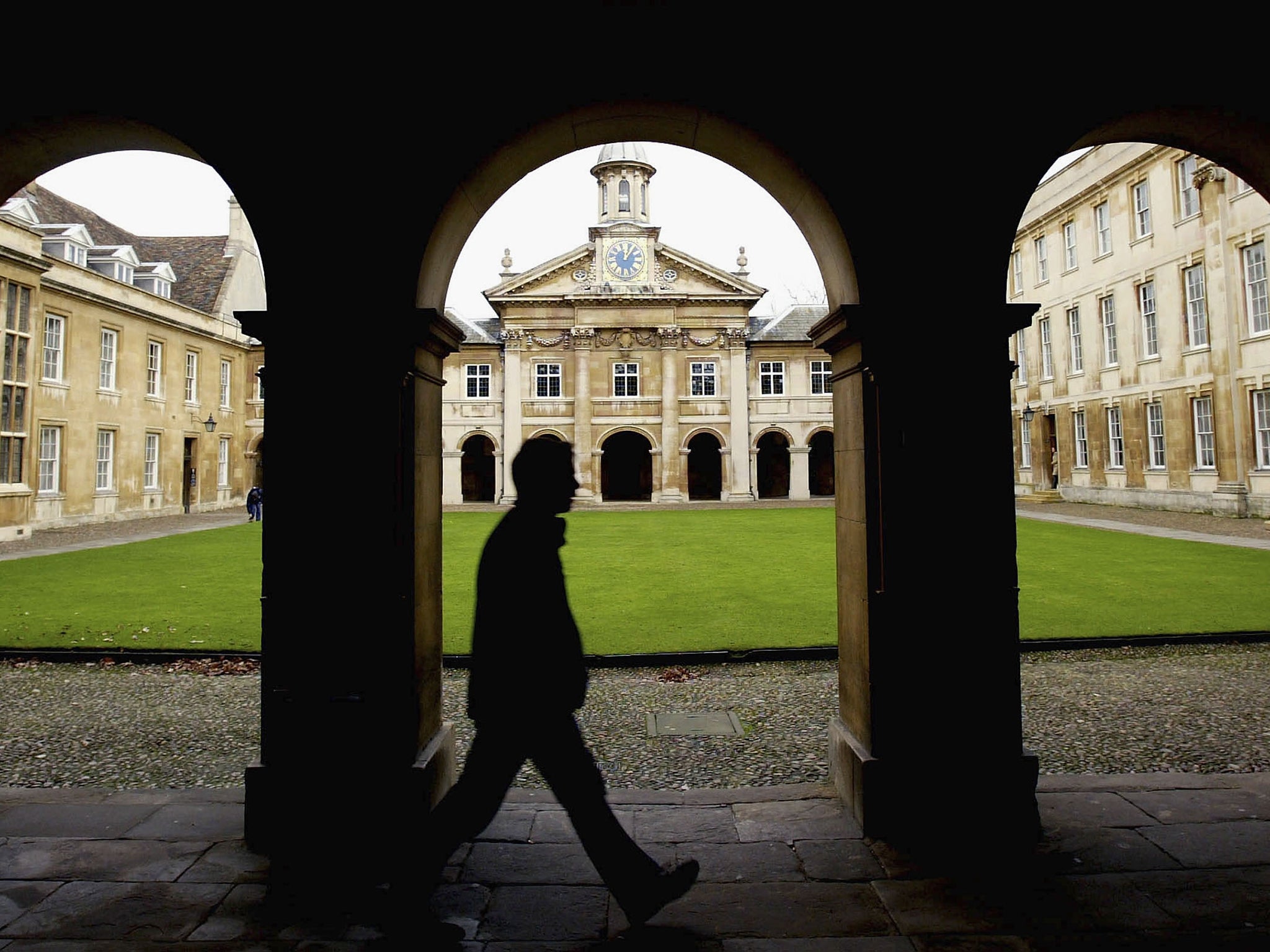 Student leaders at a Cambridge college have sparked debate over its decision to cancel an event themed 'Around the World In 80 Days' event - for fear it could cause offence.
The Junior Parlour Committee (JPC) at Pembroke College broke the news in an email, after which "anger erupted" on Facebook, reports The Tab, as students debated the change of the theme of the event known as the 'bop'.
In the email, the JPC said it had "discussed the matter at length," adding: "The JPC have decided that the most appropriate action is to break with the tradition of reusing finalists' first year BOP theme, in their end of Lent term third year BOP.
"Instead we are using an alternative theme, to avoid the potential for offense to be caused by the theme 'Around the World in 80 Days'."
Writing in The Tab, Cambridge law undergraduate Shani WijetilakaIn described the reaction to the email which ensued in the Pembroke Exchange Facebook group.
The top 10 universities in the UK
Show all 10
She said: "Those in favour of the original theme claimed that 'deliberately changing the theme implies the student body isn't capable of dressing appropriately by itself'."
She also said one post - which accused the JPC's final decision as being "overly controlling and a little insulting" - garnered more than 100 likes.
Other students in the group, reported Ms WijetilakaIn, said that, instead of the theme being seen as "inappropriate and racist," the JPC should have, in fact, seen it as a way to "appreciate a diversity of cultures."
The Independent has contacted the JPC for comment.
Similar moves have been made in recent months by other students' unions. Edinburgh University Students' Association banned students from dressing as Caitlyn Jenner and Pocahontas after outlining a strict costume policy. Dressing as Pocahontas, said the EUSA, would be "stereotyping Native American culture" while posing as Jenner mock the LGBT community.
The 20 hardest universities to get into
The University of East Anglia students' union also prohibited sombreros from being handed out by a local Mexican eatery at a freshers' fair for fear they could be seen as being 'racist'.
The JPC news has come shortly after spiked magazine's Free Speech University Rankings (FSUR) 2016 showed Britain's universities to be in the grip of "an epidemic" when it comes to bans and the stifling of free speech on campuses.
Compared with the previous year's findings, FSUR said students' unions continue to be "significantly more censorious" than universities, and were over four times more likely to be flagged up 'red' than the actual universities themselves.
Coordinator of the rankings, Tom Slater, described how universities are meant to be spaces reserved for "unfettered debate and the pursuit of truth." He said: "In a time when campus bureaucrats see students as too vulnerable - or too easily led - to listen to difficult ideas, the entire purpose of the academy is being undermined - and the bar for censorship is only getting lower.
"Bans on allegedly transphobic feminists sit alongside bans of allegedly racist sombreros. Today, students aren't even trusted to dress themselves - let alone think for themselves."
Join our commenting forum
Join thought-provoking conversations, follow other Independent readers and see their replies