Canadian film student's puzzling 'What is a microphone?' test question divides opinion on Imgur
Theories suggest either Jaden Smith is the author of the question, or the site's user is, in fact, unknowingly the host of Jeopardy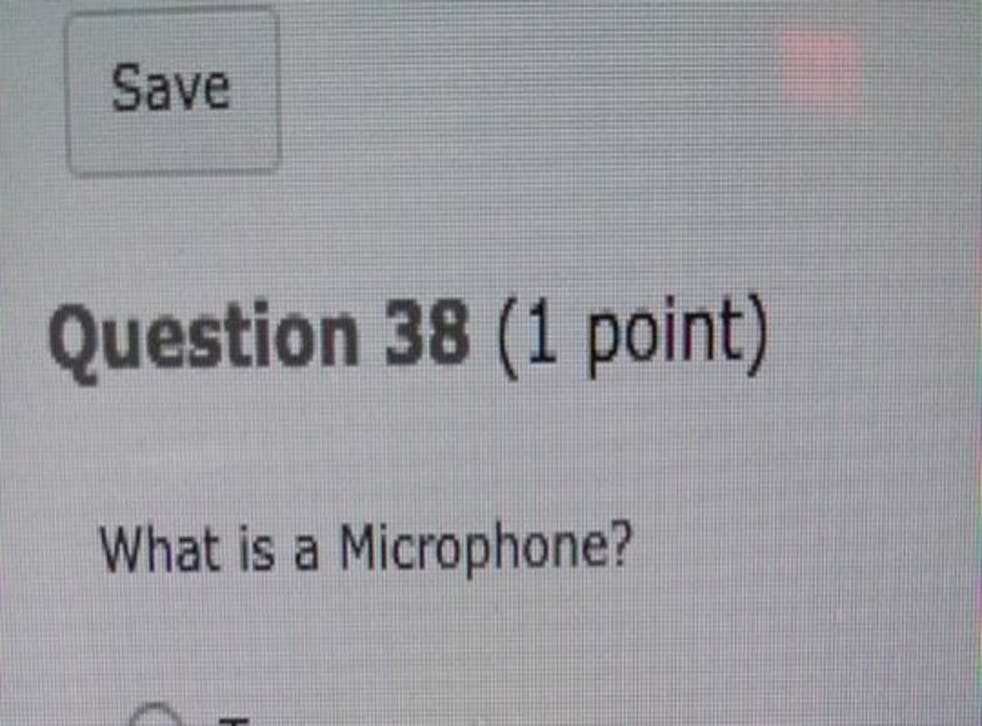 Strange and bizarrely-worded exam questions tend to crop up from time to time online and cause debate among social media users. However, this one conundrum may have just trumped all of its predecessors for being the toughest question known to mankind.
A film student who was sitting a sound recording test - said to be part of a film degree course at Sheridan College in Ontario, Canada - took to reddit and the image-sharing site Imgur to share with the world the following:
Having, so far, racked-up an impressive almost 1.6 million views in just two days, Imgur users have been taking to the post to share their reasonings behind the correct answer.
One 'True' supporter wrote: "Obviously false, 'what' is not a microphone," while another insisted: "It's true. If it were false it would be a microphony [sic]."
'Team False' claimed to have clinched the right answer, though, as one user said: "False: What is NOT a Microphone, What is a pronoun," while another supporter wrote: "False. What is on second." Make sense? That's what we thought.
One user's response, however, trumped all others: "438% chance Jaden Smith wrote that question." So, there you have it. Case closed.
Speaking with The Independent, though, the film studies professor behind the question, David Gray, revealed the question to be a joke to "keep the students on their toes and to help them break out of their 'thinking-in-a-box' mentality," and added: "I wanted to bring some humour into their education process because sound is a tough thing to teach."
He explained: "In my experience, the 'old school' Scholastic methodology - sometimes referred to as 'chalk and talk' - seldom works in the arts and creative education system.
"This type of question forces the students to think outside of their box to find a unique way to meet their goal. Plus, there is a very real fear of failure in this generation and, placing a possible fail in front of them and not knowing where to find the answer but to look to their creativity, is an approach I find successful over a period of a given time. This for me is real world training."
Register for free to continue reading
Registration is a free and easy way to support our truly independent journalism
By registering, you will also enjoy limited access to Premium articles, exclusive newsletters, commenting, and virtual events with our leading journalists
Already have an account? sign in
Join our new commenting forum
Join thought-provoking conversations, follow other Independent readers and see their replies