Death threats force feminist campaigner out of university debate
High-profile feminist Julie Bindel has cancelled her scheduled appearance at the University of Manchester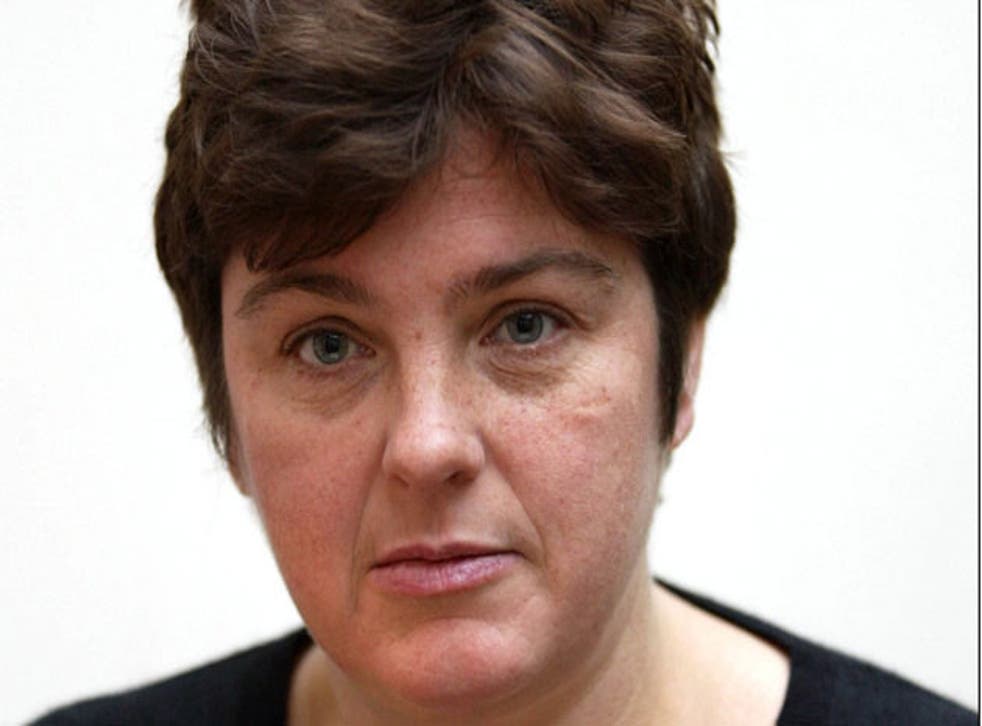 The high-profile feminist writer and campaigner Julie Bindel has dropped out of a student-run debate at the University of Manchester after allegedly receiving hate mail.
The lesbian writer and co-founder of the Justice For Women campaign says she has been sent 30 unsavoury messages, some including death and rape threats, with three so severe that she reported them to the police.
Bindel was invited to speak at the Manchester Debating Union event against the motion that porn empowers women, but her role in the lineup alongside No More Page 3 founder Lucy Holmes and former porn actress Renee Richards was met with fierce criticism from students and transgender activists.
The opposition is thought to stem from an article on transgender issues that Bindel wrote for The Guardian in 2004, in which she described gender reassignment clinics as places where lesbians can go to 'have their breasts sliced off and a penis made out of their beer bellies".
Further controversial comments included the apparently dismissive conclusion, "I don't have a problem with men disposing of their genitals, but it does not make them women, in the same way that shoving a big of vacuum hose down your 501s does not make you a man".
Following the announcement of the speakers, a demonstration was organised by Loz Webb, trans representative for the university's LGBTQ Society. Webb felt that it was wrong to give a platform to someone with "a track record of transphobia" during Welcome Week, when making all students feel safe and included is particularly important.  
However, after hearing that Bindel had received violent threats over her attendance, Webb sent his "deepest sympathies" to her, insisting that the "unacceptable" hate messages had nothing to do with him or those he represents.
Explaining her decision to withdraw from the debate, Bindel told student newspaper The Mancunion: "I apologised for the tone in that article because I made really inappropriate jokes. I apologised but obviously that wasn't good enough as I've been made a scapegoat."
Bindel said that she chose to back down because her presence risked shutting down debate of an issue she feels is highly worthy of discussion. "I was coming to debate pornography. I was censored from speaking about something that has nothing to do with 'transgenderism', nothing at all," she said.
A statement from Manchester students' union called the threats "utterly unjustified".
It went on: "We respect, support and celebrate the right of our students to protest and to feel safe on campus. The union has seen no evidence that any University of Manchester students were complicit in sending Julie Bindel rape or death threats but we wholly condemn anybody who has done so."
Bindel reacted to claims on social media that her appearance would make trans people feel unsafe, calling the suggestions 'ludicrous'. Yet she insisted that 'silly, stupid, idiotic, we're too cool for school so we'll kick up a fuss students' will not put her off returning to the university in the future.
"I would love to come back and do something again," Bindel confirmed.
Register for free to continue reading
Registration is a free and easy way to support our truly independent journalism
By registering, you will also enjoy limited access to Premium articles, exclusive newsletters, commenting, and virtual events with our leading journalists
Already have an account? sign in
Register for free to continue reading
Registration is a free and easy way to support our truly independent journalism
By registering, you will also enjoy limited access to Premium articles, exclusive newsletters, commenting, and virtual events with our leading journalists
Already have an account? sign in
Join our new commenting forum
Join thought-provoking conversations, follow other Independent readers and see their replies