Do students care about who runs their country?
Are students as apathetic as the stereotype runs? Jamie Crow finds out how engaged they are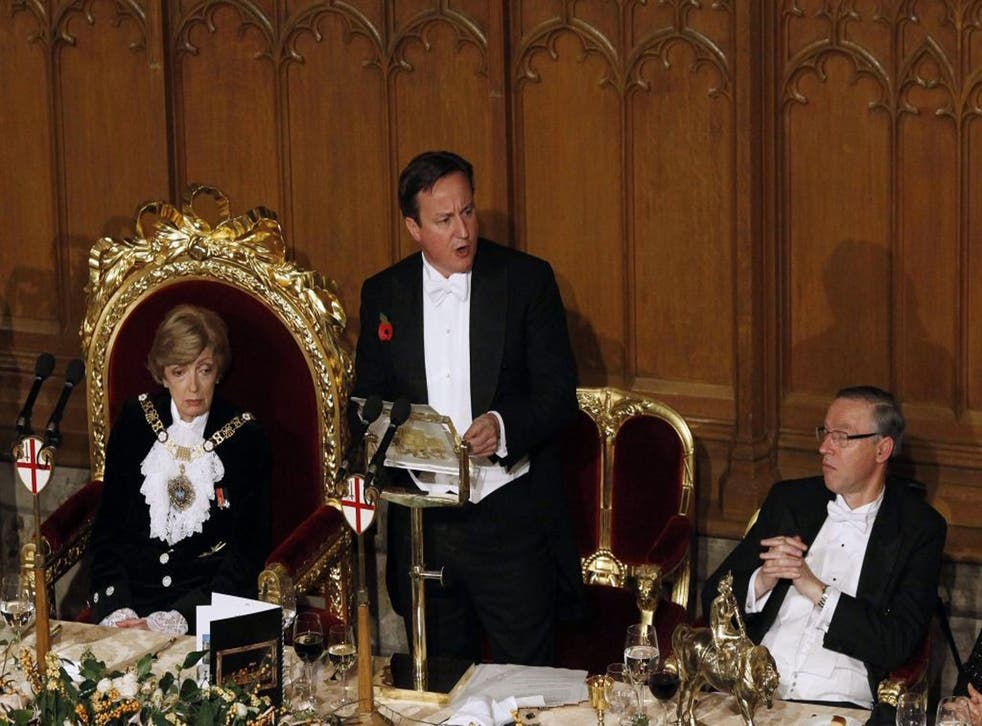 At Conservative National Conference a few weeks ago, I was happily surprised at the number of members under the age of 30 who had turned up to represent their own areas for the youth section of the party.
It was interesting to see the opinions that some of them had on Britain's future, some of which were quite extreme. There were people, some of whom hadn't even started university yet, who were talking about changing the world, using the current government as icons.
And I'm willing to bet there were similar situations as each political party met over the course of September. The televised highlights of Ed Miliband's speech showed him swamped by young people, all attracted to change and a new start for the Labour Party.
The Tories took a similar approach; their main slogan for the conference was the now infamous "For hardworking people", a phrase which is still ringing in the ears of the public, for better or for worse.
Steve Richards's panel on the 2015 General Election for the Independent was an interesting tribute to the trials and tribulations that the Y generation must face as we take responsibility for Britain's affairs. Nothing seemed so important.
But when I returned home to the North East, and got back into daily life, I was faced with a sudden lack of knowledge amongst students when it came to the Government.
No-one likes "the Government". That's usually the general consensus. But it seems now that students are less interested in politics than ever before. The number of people aged 18-24 voting fell in both previous elections. Young people seem to care less.
And political parties seem to be taking their eyes off the ball when it comes to the interests of young people.
Yes, there are those who are willing to listen, but there are many others who are more likely to go with what Mum and Dad do.
Jacob Young, a youth member for his local party, is trying to get young people more involved.
"Politics is how we determine government," he says. "If we stop caring about politics, we stop caring about government.
"Government affects so much of our lives every day. It decides whether or not we go to war, how much tax we pay, and goes right down to whether or not your road needs resurfacing.
"Everyone should be involved with local politics because you really can make a difference!"
However, not everyone is convinced.
Katie Riley, 20, studying TV and film production, says: "I probably will vote in 2015, but the system is too complicated. But I don't think it really matters regardless, the people who will win, will win no matter what."
Alex Flowers, 19, studying multimedia journalism, says: "Students aren't bothered because both parties are exactly the same. Same parties, different names."
Matthew Bland, 38, also studying TV and film production, agrees.
"I'm more about ethics, mainly for the working class, as soon as someone comes into power they usually tend to look after themselves."
What's the solution?
It comes down to the Generation Y. The children of the 1990s, born in the post-Thatcher era, are not used to extreme reforms that were proposed, such as privatisation and poll tax. Young people are used to their lives, and don't see the Government as an influential force.
It is only in extreme circumstances, such as the NUS tuition fee protests in 2011, that we see students rise to the occasion, when there is a situation that can drastically change thousands of 18-year-olds' finances overnight. And if these events do not occur, then the same people will be unaware of who they would be voting for in 18 months' time.
But there needs to be a greater strategy, and there needs to be a greater interaction between young constituents and their MPs, otherwise what is possibly the biggest election of our time will pass by, and young people will not have had their say.
Register for free to continue reading
Registration is a free and easy way to support our truly independent journalism
By registering, you will also enjoy limited access to Premium articles, exclusive newsletters, commenting, and virtual events with our leading journalists
Already have an account? sign in
Register for free to continue reading
Registration is a free and easy way to support our truly independent journalism
By registering, you will also enjoy limited access to Premium articles, exclusive newsletters, commenting, and virtual events with our leading journalists
Already have an account? sign in
Join our new commenting forum
Join thought-provoking conversations, follow other Independent readers and see their replies