Brexit result: What does it mean for the UK's higher education sector and students?
UCL among first to confirm it will not change tuition fees for EU students next year, as European University Association says British institutions are - and remain - 'an essential part of the European family'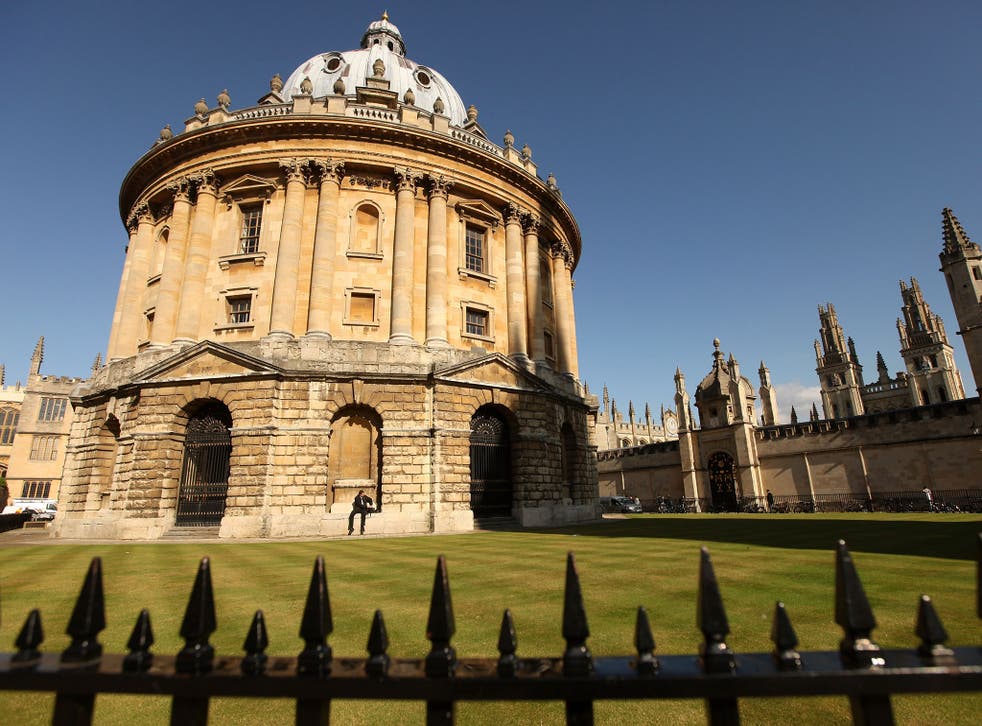 Figures within the higher education sector will have awoken with a bitter taste on Friday with the news the United Kingdom has voted to leave the European Union.
On Monday, the heads of 103 universities had issued an impassioned open letter expressing how they were "gravely concerned" about the impact of a Leave vote on their universities and students, cautioning voters that the power of their universities on local communities and economy "should not be underestimated."
The signatories added: "Every year, universities generate over £73 billion for the UK economy - £3.7bn of which is generated by students from EU countries, while supporting nearly 380,000 jobs. Strong universities benefit the British people - creating employable graduates and cutting-edge research discoveries that improve lives."
Students, too, it seemed were on the side of Remain, and referendum results have shown some 75 per cent of 18 to 24-year-olds voted Remain, compared to around 40 per cent of over 65s.
But how are reactions faring now that the arguably surprising results have been announced?
Universities UK
Universities UK (UUK), the higher education action group which is "the voice of universities," expressed its disappointment considering the group had vigorously campaigned for the union to remain.
6 ways Britain leaving the EU will affect you
UUK president, Julia Goodfellow, said on Friday morning that, although this is "not an outcome we wished or campaigned for," UUK respects the decision of the UK electorate. Urging those within the sector to bear in mind that a Brexit will not happen overnight, she said: "There will be a gradual exit process with significant opportunities to seek assurances and influence future policy."
But what does the result mean now for the country's 100-plus institutions? Goodfellow has ensured that, throughout the transition period, UUK's focus will be on securing support that allows the nation's universities to continue to be global in their outlook, internationally-networked, and "an attractive destination" for talented people from across Europe. "These features are central to ensuring British universities continue to be the best in the world," she said.
Goodfellow added: "Our first priority will be to convince the UK Government to take steps to ensure staff and students from EU countries can continue to work and study at British universities and to promote the UK as a welcoming destination for the brightest and best minds.
"They make a powerful contribution to university research and teaching and have a positive impact on the British economy and society. We will also prioritise securing opportunities for our researchers and students to access vital pan-European programmes and build new global networks."
National Union of Students
Overall, NUS said it is "disappointed" by the results, particularly given the high proportion of young voters who are reported to have voted Remain.
NUS president Megan Dunn has also written a letter to David Cameron, seeking his assurance that students and young people will be "not only thoroughly consulted," but that a proactive effort is made to include their voices in any decisions that are made, not just older generations'.
Dunn added: "Higher education receives considerable funding through EU institutions, and this result will place significant pressures onto our universities. Students will be concerned that any removal of this funding could have implications for the support they receive, and this concern will of course be greatest for the most vulnerable students.
"Additionally, a vast number of projects on adult skills education are delivered for communities by colleges who will be rightly concerned about what will happen to this vital funding.
"And more generally, this result will have vast, wide-ranging implications for students and their futures. The voice of students and young people must be heard and represented as critical decisions are now made as to how we move forward. We know that this decision will affect young people more than any other, and it would be wrong that older generations dominate discussions and decisions."
Vonnie Sandlan, NUS Scotland president, even though the vote was UK-wide, the voices of the "positive majority in Scotland cannot be ignored." She added: "In the coming weeks and months, it is vital the UK Government works closely with the devolved governments, and with all of us who stood up proudly for our EU membership, ensuring we do all we can to stem the damaging consequences we know this result could have."
European University Association
The EUA, which represents and supports some 850 universities in 47 countries, has attempted to bring some harmony to the divise and surprising result with a uniting statement.
Although expressing disappointment and concern, the EUA said: "Regardless of the result, British universities are - and remain - an essential part of the European family of universities, which extends beyond EU borders. This community of knowledge and learning is strong and longstanding, and it will surely overcome this crisis, although the questions and consequences of the British exit are certainly formidable. EUA will continue to work with and for British universities. The Europe of universities will not be divided!"
Russell Group
Leaving the EU creates "significant uncertainty" for Britain's 24 leading universities, said Wendy Piatt, director general of the Russell Group. However, she said the group would be working with the Government to "minimise any disruption caused by this decision."
Platt added in a statement: "We will be seeking assurances from the Government that staff and students currently working and studying at our universities can continue to do so after the UK negotiates leaving the EU.
"The free movement of talent, the networks, collaborations, critical mass of research activity and funding from EU membership have played a crucial part in the success of Russell Group universities. We will be working closely with the Government to secure the best deal for universities from the negotiations to come so that we can continue to form productive collaborations across Europe."
Ucas
Ben Jordan, Ucas senior policy executive, warned prior to the vote that, in the event of Brexit, it would not difficult to imagine the process for recruiting EU learners "becoming more complex and closer to that used to recruit international students," signalling a potential visa requirement, which could lead to increased costs to recruit these students.
Ucas said on Friday his comments still stand. Jordan wrote: "The fee status and number control arrangements relating to EU domiciled learners may also change. This provides both challenges and opportunities for the sector. For example, EU students in Scotland are currently entitled to free tuition and recruitment is covered by student number controls. If they were to no longer be classified as home students, EU students would have to pay tuition fees, and Scottish institutions could recruit freely. Similar situations could arise in Wales and Northern Ireland, where student support is also available to EU learners."
University of Cambridge
A very short statement from the world-renowned institution which, according to one of its professors is now set to lose around £100 million a year, noted the result "with disappointment." Vice-chancellor, Professor Sir Leszek Borysiewicz, said: "My position on this issue is well-known, but 52 per cent of voters disagreed. We will work with our partners in business, research and academia, as well as our European partners and the Government, to understand the implications of this outcome."
University of Oxford
The other leading British institution reminded voters the formal process for leaving the union will take at least two years, adding: "Our staff and students can be assured that in the short term, we anticipate no disruption to employment or study.
"A democratic decision has been made, and Oxford will continue as one of the world's outstanding universities, playing a leading role in shaping the UK's future."
Brexit reactions – in pictures

Show all 10
University College London
The university said in a statement: "UCL can confirm it has no plans to change the tuition fees for EU students that have already been published for 2016/17. EU students who are registered at the university in 2016/17 (either as a new or continuing student) will continue to be charged the home rate for tuition fees for all subsequent years of their programme."
University and College Union
A spokesperson for the vocal union said the result shows the sector and the country is entering "an uncharted and complicated period," emphasising the need to "remain outward-looking and demonstrate we are open to the brightest and the best from around the world."
The spokesperson added: "During the campaign, universities rightly highlighted the important role the EU plays in funding higher education and skills minister, Nick Boles, expressed concerns the apprenticeship levy may have to be postponed in the event of a leave vote.
"The Government needs to clearly set out how it plans to ensure sustainable funding for further and higher education now and in the future."
Academy of Social Sciences
Professor Roger Goodman, chair of the academy, has said the result will cause "uncertainty" for the social science community, added: "With implications for research funding, international collaboration, freedom of movement, and capacity building."
In a collective statement, the academy and its Campaign for Social Science said the Government will need to consider the implications for UK research in its post-referendum negotiations if UK research excellence is to be protected.
The academy said: "Specifically, the UK Government will need to consider the nature and structure of access to European research funding, consider making good any shortfall in funding, and mitigate the impact on the freedom of movement.
"The UK social science community will itself need to continue and develop fruitful research collaborations with European peers, and consider how to foster freedom of movement in an increasingly international research community."
Register for free to continue reading
Registration is a free and easy way to support our truly independent journalism
By registering, you will also enjoy limited access to Premium articles, exclusive newsletters, commenting, and virtual events with our leading journalists
Already have an account? sign in
Register for free to continue reading
Registration is a free and easy way to support our truly independent journalism
By registering, you will also enjoy limited access to Premium articles, exclusive newsletters, commenting, and virtual events with our leading journalists
Already have an account? sign in
Join our new commenting forum
Join thought-provoking conversations, follow other Independent readers and see their replies