EU's Erasmus study abroad programme is 'responsible for 1m babies'
A new study suggests over a quarter of those who take part in the Erasmus scheme meet their long-term partner while studying abroad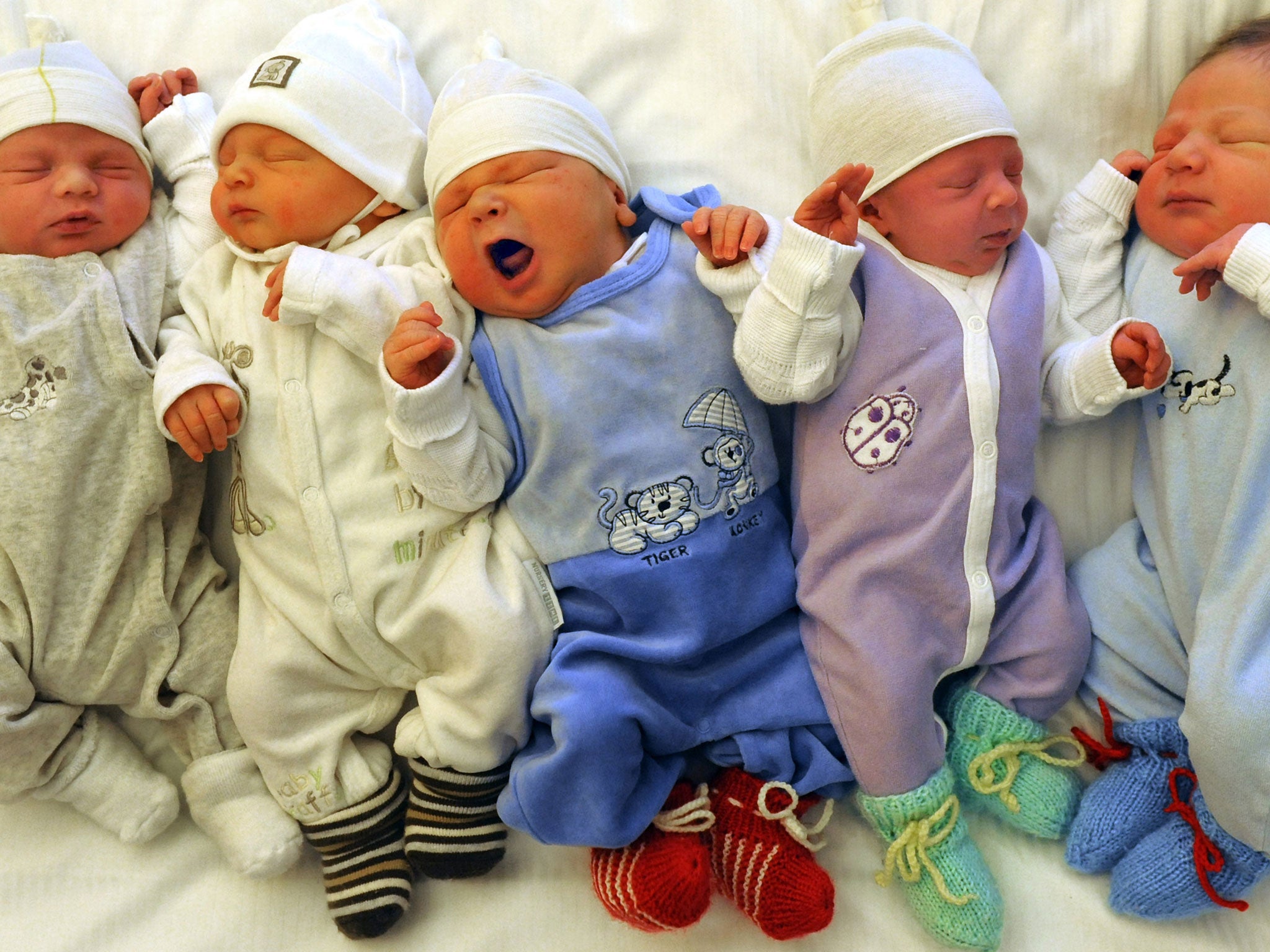 Where to find love in the 21st century? Dating websites and quick-fire smartphone apps are all very well, but it turns out that young people searching for the partner of their dreams could do a lot worse than enrolling in the European Union's educational exchange programme.
A study published by the European Commission this week suggests that more than a quarter of those who take part in its long-running Erasmus scheme meet their long-term partner while studying abroad – and that more than one million babies may have been produced as a result.
The Erasmus Impact Study, based on interviews with more than 88,000 students, teachers and businesses, also found that foreign exchange students were far more likely to have transnational relationships. A third of ex-Erasmus students had a partner of a different nationality, compared with 13 per cent of those who stayed at home during their studies.
European Commission spokeswoman Pia Ahrenkilde Hansen said the one million babies statistic was a "touching little figure" that proved the scheme "creates a lot of positive things". "It is a great encouragement to young people to go and live abroad and open up to all the opportunities that exist if you are willing," she added.
Set up in 1987, the Erasmus programme has since helped more than three million students study overseas. Named after the well-travelled Dutch philosopher Desiderius Erasmus of Rotterdam, it covers the 28 EU countries as well as Iceland, Liechtenstein, Norway, Switzerland and Turkey.
The romantic potential of the scheme has not gone unnoticed. In 2011 Umberto Eco, the Italian novelist, described it as a "sexual revolution" sweeping Europe. "The university exchange programme Erasmus is barely mentioned in the business sections of newspapers, yet Erasmus has created the first generation of young Europeans," he told Italian newspaper La Stampa.
"I call it a sexual revolution: a young Catalan man meets a Flemish girl – they fall in love, they get married and they become European, as do their children. The Erasmus idea should be compulsory – not just for students, but also for taxi drivers, plumbers and other workers. By this, I mean they need to spend time in other countries within the European Union; they should integrate."
The hefty 227-page study did not only deal with the Erasmus programme's reproductive power, of course. It also suggested that those who took part were instilled with an international outlook that stayed with them later in life. Around 40 per cent of students went on to live and work abroad.
Studying abroad also improved the job prospects of young people, it found. Researchers said that while one in five young people in Europe are currently jobless, 64 per cent of the businesses questioned said international experience would make a candidate more employable.
Androulla Vassiliou, European Commissioner for Education, Culture, Multilingualism and Youth, said the findings were "extremely significant" given the EU's high levels of youth unemployment. "The message is clear: if you study or train abroad, you are more likely to increase your job prospects," she said.
Join our commenting forum
Join thought-provoking conversations, follow other Independent readers and see their replies