Exam cheating now a criminal offence in China as students face up to 7 years' imprisonment, confirms state news agency
Top educator tells local media move is 'the baseline for China to maintain social justice'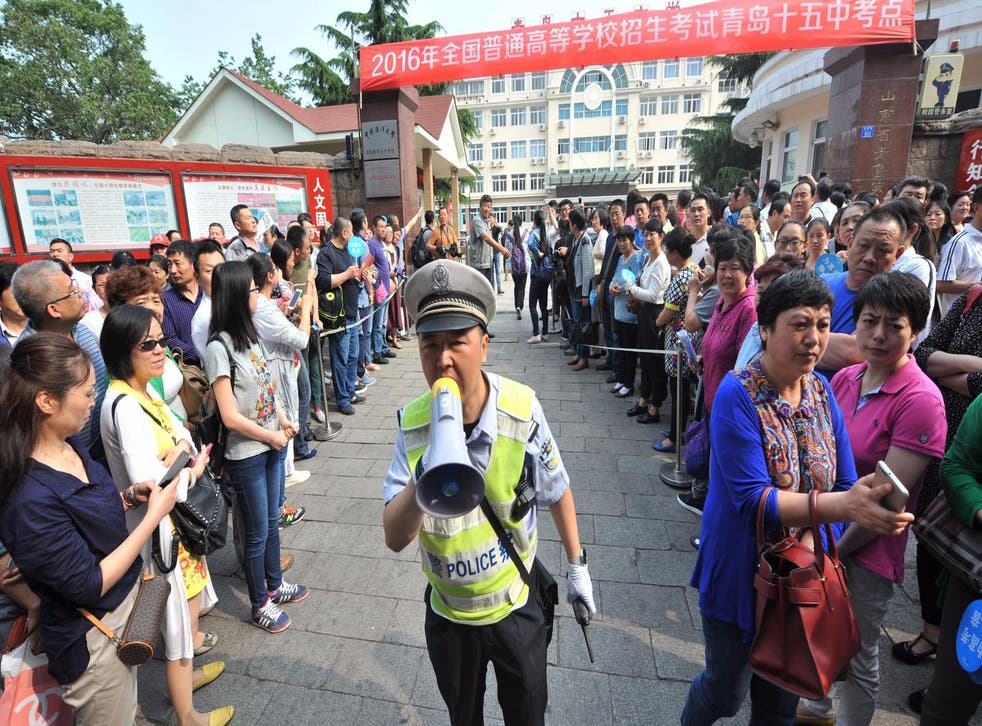 Students in China found to be cheating in college entrance exams has, for the first time, become a criminal offence, punishable by up to seven years in prison.
The country's state press agency, Xinhua, confirmed the tough new crackdown this week as an estimated 9.4 million high school pupils prepare to sit the exam, known as the 'gaokao'.
In Ruijin, east China's Jiangxi Province, the agency said test monitors were using instruments to scan students' shoes before they entered the exam hall, while devices to block wireless signals were also put into action.
Police officers were also being deployed at test centres across the nation to look out for "suspect behaviour."
The respected gaokao exam is a standard way to screen and select students for university-level education in the country. However, allegations of organised cheating between teachers and students has seen the reputation of the test take "a battering," said the agency.
Xiong Bingqi, vice-president of the 21st Century Education Research Institute in Beijing, told the Global Times: "Safeguarding fairness in the gaokao and education, in general, is the baseline for China to maintain social justice."
Institutions around the world have been clamping down in the fight against exam cheating in recent years, particularly in the Internet and digital age.
In the US this week, around 85 students are reportedly facing disciplinary action after a cheating scandal at Ohio State University. According to The Columbus Dispatch, an investigation by university officials found the veterinary students had figured out a way to share answers on online take-home tests.
And just last month, a group of prospective medical students made international news after a Thai university was forced to cancel a series of entrance exams when they were found to be cheating using super high-tech gadgets, including 'spy movie-style' glasses embedded with cameras and smartwatches.
Indian authorities red-faced after exam cheating exposed
The university confirmed that the students had been blacklisted, with local media reporting how they were set to appear at a police inquiry.
Closer to home, in the UK, Britain's universities were found to be in the midst of a "plagiarism epidemic" after an investigation by The Times newspaper in January revealed how almost 50,000 students were caught cheating in the last three years.
The University of Kent came out on top with the highest number of academic misconduct cases (1,947). A university spokesperson said it had "robust systems" in place to detect anyone who may be trying to cheat, adding the institution "will not tolerate academic misconduct."
Register for free to continue reading
Registration is a free and easy way to support our truly independent journalism
By registering, you will also enjoy limited access to Premium articles, exclusive newsletters, commenting, and virtual events with our leading journalists
Already have an account? sign in
Join our new commenting forum
Join thought-provoking conversations, follow other Independent readers and see their replies