Exclusive: Law firm Clifford Chance adopts 'CV blind' policy to break Oxbridge recruitment bias
Lecturers urge employers to follow Clifford Chance's lead to find the best graduate candidates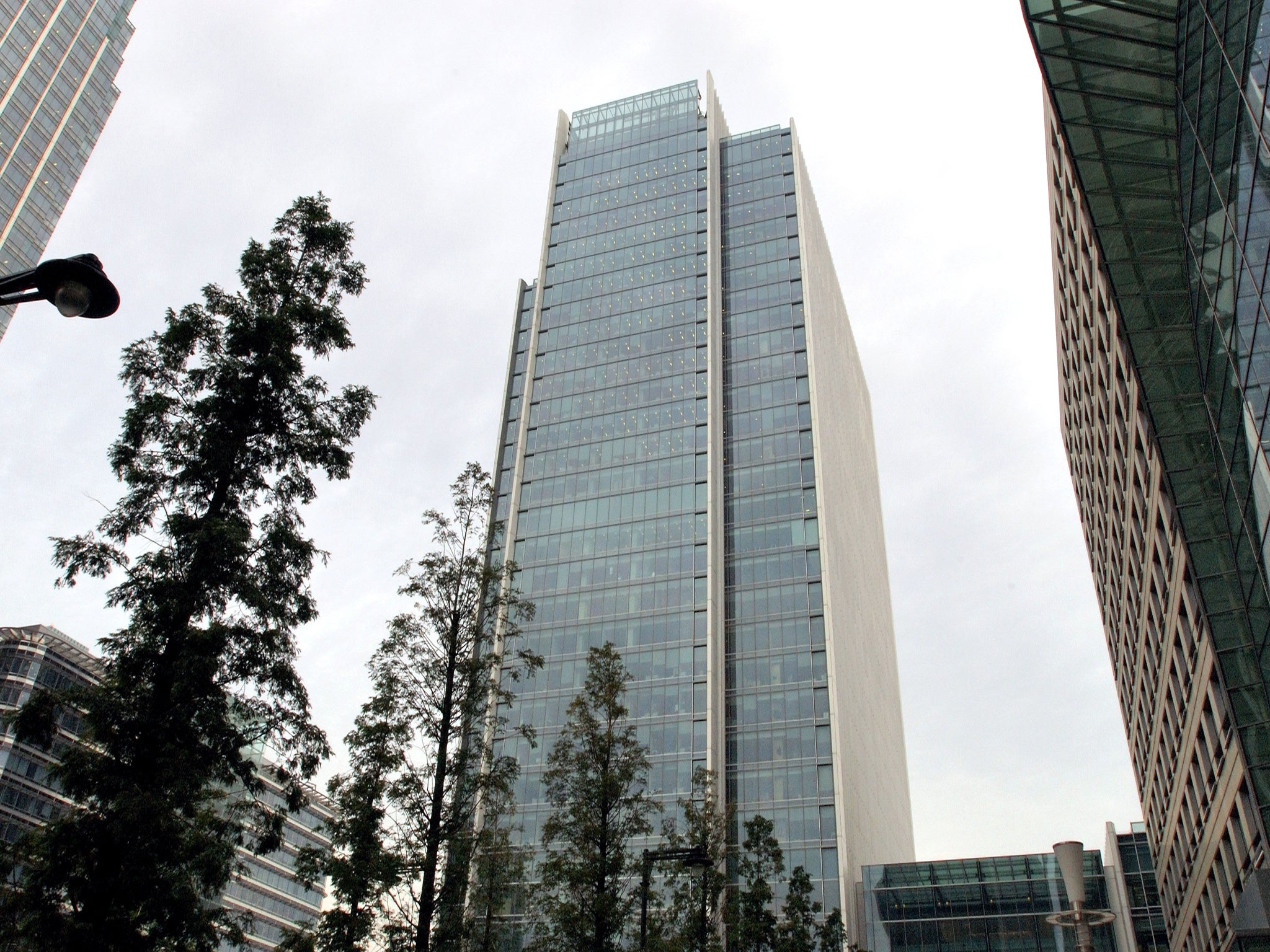 One of the country's leading law firms has adopted a radical approach to recruiting graduates, in an attempt to neutralise any bias towards Oxbridge or the country's leading independent schools.
Clifford Chance, one of the big five "magic circle" law firms in the United Kingdom, has quietly introduced a "CV blind" policy for final interviews with all would-be recruits. Staff conducting the interviews are no longer given any information about which university candidates attended, or whether they come from state or independent schools.
"All they will have is the candidate's name for the final assessment," said Laura Yeates, graduate recruitment and development manager at the firm.
The company's scheme is understood to be unique in the UK. Last night university lecturers urged other corporations to follow suit.
In its first year of operation, the scheme has seen its annual intake of 100 graduate trainees come from 41 different education institutions – a rise of nearly 30 per cent on the number represented in the previous year under the old recruitment system.
Successful applicants came from universities including Cardiff, Essex, Lancaster, Liverpool and Ulster.
"The overall object is to make sure we never lose out on talent, wherever it comes from," said Ms Yeates. "We need to make sure we have the very best people spread out across the whole of the UK in terms of institutions."
A senior employee added: "We're looking for the gems and they're not all in the jeweller's shop."
The firm made its changes after a study showed that an Eton and Oxbridge education was still a must for high-flyers in a host of professions ranging from the judiciary and the diplomatic service to acting.
The research, by education charity the Sutton Trust, showed that nearly a third of the people whose birthdays were recorded by national newspapers (31 per cent) were Oxbridge educated, while the top 50 schools most mentioned were all independent.
Critics of current recruitment procedures are divided on why the bias is still so prevalent – some believe that candidates from less selective universities are reluctant to apply because they believe the jobs will all go to those from the Russell Group of universities (which represents 24 of the most selective institutions in the UK), while others suspect bias on the part of interviewing panels.
The Clifford Chance shake-up to the interviewing process does not stop with "CV blind" interviews. In deciding who will make it to the final panel, candidates are scored on work experience – which could include working full-time in retail to cover the cost of tuition fees – as well as job-related work placement on a more formal scheme.
In addition, half the posts on its vacation programmes (offering placements in the spring and summer to existing students) are reserved for those who come through an "Intelligent Aid" scheme, where candidates write a 250 to 500-word essay on a topic important to the firm and then do a presentation on it. Again, the candidate's university background is not revealed.
The firm has found the scheme has attracted a third more "first generation" university students than the traditional route to recruitment – and three times as many students from universities with which it does not have strong traditional links.
Clifford Chance said it was now in contact with a total of 57 universities in the UK – and had a "physical presence" on 37 campuses. Among those it has targeted are former polytechnics – such as the University of East London – and Birkbeck College, world-renowned for its work with mature part-time students.
The firm is also active on Facebook, offering a "meet the recruiters" Q&A session, which has been influential in attracting students from universities with no tradition of success in recruitment to top legal firms.
Dr Tessa Stone, of the Brightside Trust – a charity which helps young people access education and career options they might not have believed were open to them, said Clifford Chance's approach would help students "who may not have the background and connections to have amassed the sort of 'CV points' corporate firms usually like to tick off – but who have a huge amount to offer to firms interested in real talent regardless of background".
She added: "Evidence shows that these students tend to outperform their privately educated peers once they reach university, so this is a pool of inspiring talent currently going relatively untapped. We hope others will follow Clifford Chance's lead."
Sally Hunt, general secretary of the University and College Union, said: "Certain professions still seem to be out of reach for many – as a quick glance at the Cabinet disappointingly confirms.
"This firm should be applauded for its efforts to truly employ people based on merit."
A Russell Group spokesman declined to comment as the scheme did not adversely affect its students.
Elite domination: Oxbridge graduates
Law
LegalWeek reported in 2010 that 38 per cent of trainees at the "magic circle" law firms went to Oxbridge, including 48 per cent of the intake at Slaughter and May between 2008 and 2010. The Attorney General Dominic Grieve (right) studied modern history at Oxford. Britain's most senior female judge, deputy president of the Supreme Court, Baroness Hale, warned last year that there was a "startling" rise in the number of Oxbridge graduates entering the legal profession. Figures showed 35 per cent of pupil barristers were Oxbridge graduates in 2010-11, compared with 23 per cent in the previous year.
Parliament
Almost a third of MPs went to Oxford or Cambridge, according to Sutton Trust research in 2010. This included 38 per cent of Conservative MPs and 20 per cent of Labour MPs. David Cameron, and former prime ministers Tony Blair, Margaret Thatcher and Edward Heath all attended Oxford University. Gordon Brown was the first university-educated British prime minister from neither Oxford nor Cambridge.
Media
The Sutton Trust published a survey in 2006 showing that more than half of university-educated leading journalists went to Oxford or Cambridge. High-profile journalists David Dimbleby, Nick Robinson and Fiona Bruce all studied at Oxford. The Sutton Trust report also found that 54 per cent of top journalists were educated in private schools.
Entertainment
The comedian Bob Mortimer recently claimed that Oxbridge comedians benefited from more career breaks than those who did not attend the elite universities. "I find it hard to believe that they are the funniest people on earth. There's something going on," he said in an interview.
Natasha Clark
Join our commenting forum
Join thought-provoking conversations, follow other Independent readers and see their replies