Facebook, Twitter and Yik Yak could be banned by NUS motion to ensure 'safe social elections'
Passing of the motion divides opinion on Twitter on the first day of National Conference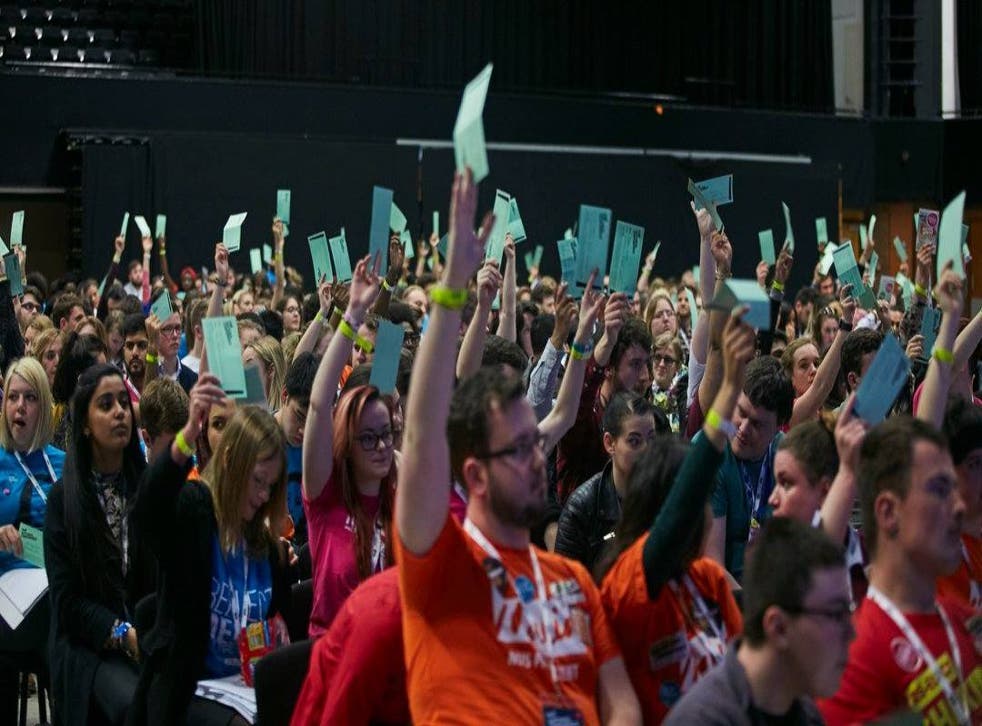 The National Union of Students (NUS) has voted to look at introducing restrictions on social media apps during student election periods.
On the first day of its National Conference in Brighton, a motion entitled 'Safe Social Elections' was submitted by the University of Surrey's students' union, and stated that social media activity during elections "does more good than harm."
Despite such apps allowing the electorate to connect directly, and in real-time, with the election process - which was highlighted as one of the more "positive" elements of social media - the motion believed that anonymous accounts have the ability to "shield racists, sexists, and cyber bullies" from campus disciplinary procedures.
Therefore, after being put to the hundreds of students' union (SU) delegates who have turned out at the conference, the motion resolved that the NUS "open a dialog" with Facebook, Twitter, and Yik Yak to introduce restrictions on 'anonymous' - or troll accounts - during election periods.
The top 10 universities in the UK

Show all 10
Yik Yak is a popular smartphone app which allows users to post anonymous messages visible only to others nearby.
The passing of the motion divided opinion among Twitter users. While some agreed restrictions were necessary, other believed the NUS had become too "censor-happy," with one user going as far as to compare the NUS to the Chinese Communist Party.
The news of the motion has come just weeks after students at the University of Lincoln criticised their SU for a general campaigning to ban Yik Yak.
According to student newspaper The Linc, the SU announced it would be banning it from all university Wi-Fi networks - as well as within a five kilometer radius - after some of its users had allegedly caused "much distress" to students. The Independent has contacted Yik Yak for comment regarding this.
According to NUS national president, Megan Dunn, the conference is the world's "largest democratic gathering of students."
Speaking prior to its launch on Monday, Ms Dunn said: "NUS has a lot of work to do. Students are under attack, with maintenance grants, the disabled students' allowance, and NHS bursaries all being taken away from us.
"The policy we set during National Conference will make sure our voices are heard loud and clear over the next year as we fight for better futures for all seven million students we represent."
Join our new commenting forum
Join thought-provoking conversations, follow other Independent readers and see their replies