Florida high school student, Emma Johns, condemned on Twitter for 'blacking up' to look like Nicki Minaj
Twitter users vilify the student by emailing her school and prospective university to complain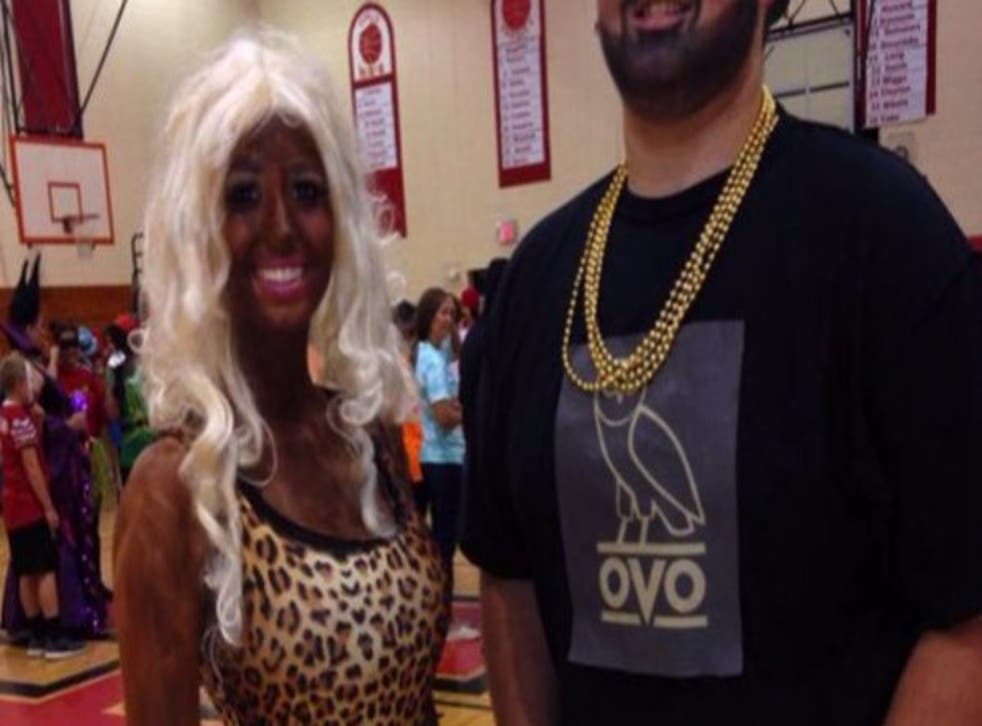 A high school student has come under fire online after she posted pictures on herself on Twitter 'blacked up' to look like US singer Nicki Minaj.
Emma Johns, a senior student at Hilliard High School in Florida, US, set out to show off her Halloween costume at homecoming with darkened skin and a skin-tight leopard print outfit. Instead, she was forced to take the post down - eventually having to delete her account - after users began vilifying her and labelling her 'racist'.
Unfortunately, other Twitter users had taken screenshots of her post - which contained a collage of pictures of her with another student dressed as rapper Drake - which quickly began to circulate, drawing more and more criticism from users who were quick to name and shame:
But while some condemned the student, others jumped to her defence, urging the public to carry on:
And if it didn't seem like Johns was already receiving a hard time over the costume, word reached Twitter users that she was hoping to attend the University of Florida, prompting the institution to be bombarded with complaints, along with her school too:
The university and school then replied to say they would be investigating Johns:
Prior to deleting her account, Johns apologised for her actions:
Earlier this month, officials at the University of California, Los Angeles investigated the school's Sigma Phi Epsilon fraternity and Alpha Phi sorority chapters after guests allegedly wore 'racist' costumes to a party.
Join our new commenting forum
Join thought-provoking conversations, follow other Independent readers and see their replies