Four in 10 students don't think their degree was worth the money, survey finds
In another question over half of respondants said they would not take their course again if they were given the option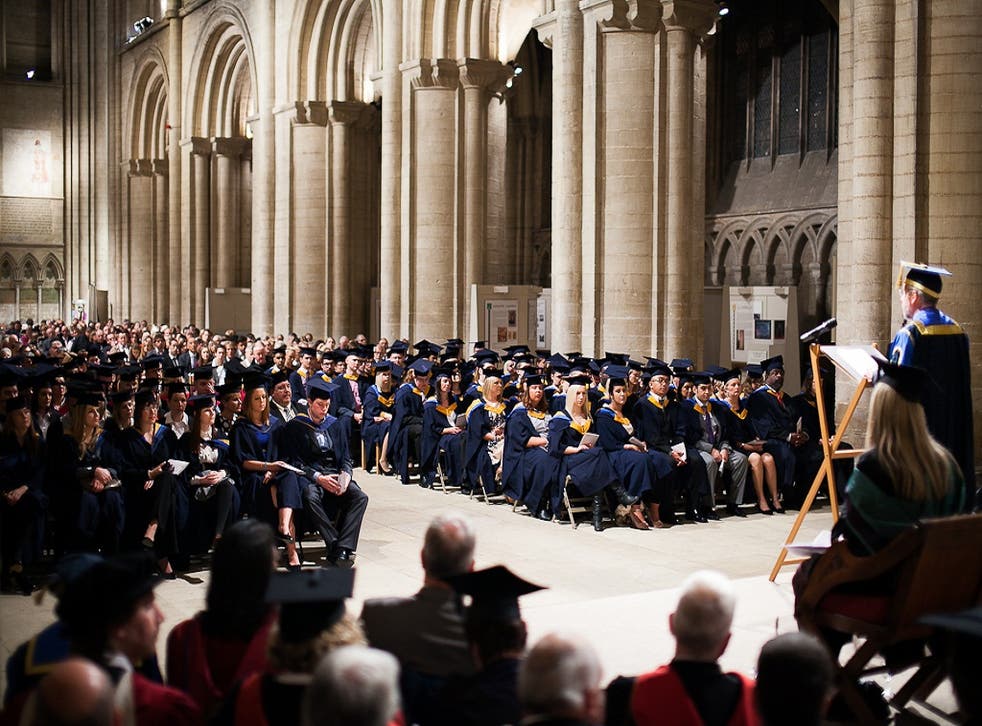 Four out of 10 students do not believe their course has been good value for money, while over half would not take their course again if given the option, a study has found.
The survey of 1,004 final year undergraduates by ComRes, found that a startling number of students expressed dissatisfaction when given the opportunity to evaluate whether their course had been worth the amount of money they spent.
Carried out between the 1-7 May, the survey focused on undergraduates completing their courses in 2015, the first year to pay the higher tuition fees of £9,000 per year.
Tellingly, over half of the students surveyed would either opt to change universities to complete their course or would change course entirely, if they had their time again. Another 3 per cent said that they would not go at all.
"What I would like to see is universities telling their students exactly where their money is going," Nick Hillman, director of the Higher Education Policy Institute told the BBC.
The 20 hardest universities to get into

Show all 21
Universities "don't have much more money," due to cuts to government funding, but because of the increase in tuition fees, "students are more demanding," Mr Hillman added.
Register for free to continue reading
Registration is a free and easy way to support our truly independent journalism
By registering, you will also enjoy limited access to Premium articles, exclusive newsletters, commenting, and virtual events with our leading journalists
Already have an account? sign in
Register for free to continue reading
Registration is a free and easy way to support our truly independent journalism
By registering, you will also enjoy limited access to Premium articles, exclusive newsletters, commenting, and virtual events with our leading journalists
Already have an account? sign in
Join our new commenting forum
Join thought-provoking conversations, follow other Independent readers and see their replies