Glasgow student, Chloe Bingham, pays off tuition fees after winning £14,000 in just 5 months from competitions
She tells local media her hobby for entering prize draws came from 'the fact that students are quite lazy' to do so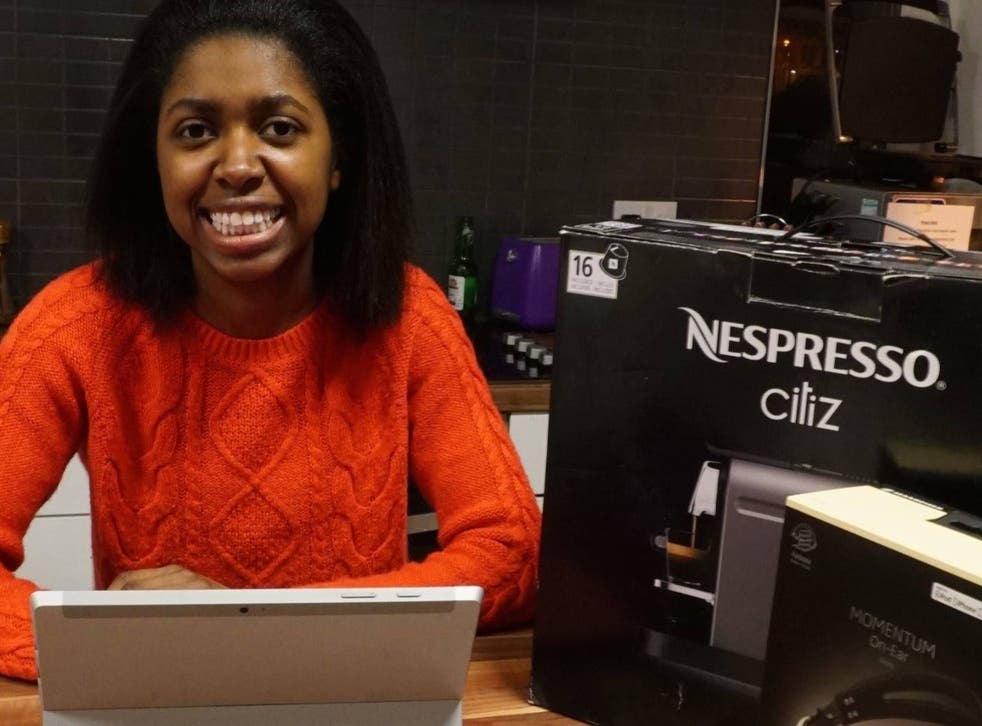 With the current student funding system in the UK creating many a debate amongst our young scholars, one student has found an interesting and effective way to manage her debt - by entering hundreds of competitions every year.
And to make other students even more green with envy, first-year film studies student Chloe Bingham has revealed how, the last five months alone, she's won £14,000 worth of prizes - including £10,000 towards her tuition fees.
The University of Glasgow student, 19, originally from Islington in north London, has written about her luck in online student publication The Tab where she said she was also the recipient of a student technology bundle - to go with the amount for fees - from a Currys PC World Snapchat competition which saw her recreate a scene from Harry Potter using glove puppets.
Her love for "comping" began at the age of eleven when she won a two-night stay at Alton Towers after entering a short storybook competition. From here, entering into prize draws became a hobby and can end up spending around two hours a day entering into contests. And thanks to auto-fill, one entry can last just 20 seconds.
From the period of August to December last year alone, Bingham said she won a very impressive 42 prizes including V Festival weekend camping tickets worth £400, a night out for her and her friends at the high-end Corinthian Club in Glasgow's Merchant City worth £350, and
Speaking with the Daily Record, the student described how October was her least successful month - and even then she took home prizes worth over £400. She said: "Normally I try and win specific things - things I think will be useful or things I enjoy like unique experiences.
"Some things I might sell, but the majority of things I've won I've kept or given away to friends and family."
"Fed up" with friends and family pestering her to share her experiences and advice, Bingham has dedicated an entire blog, crammed with tips for others out there who may want to get a bit of the same luck.
Her overall secret, she told the Record, is that she relied "on the fact that students are quite lazy." She added: "I thought the level of entries would be quite low - so even though I'm not that artistic, I still entered anyway."
Here's hoping she doesn't come to regret saying those words.
Join our new commenting forum
Join thought-provoking conversations, follow other Independent readers and see their replies