Government plans to axe maintenance grants for poorest students without Commons vote and debate 'frightening and undemocratic'
Move, which will affect more than 500,000 of England's poorest students, described as 'a typical Tory reaction' by Lib Dem leader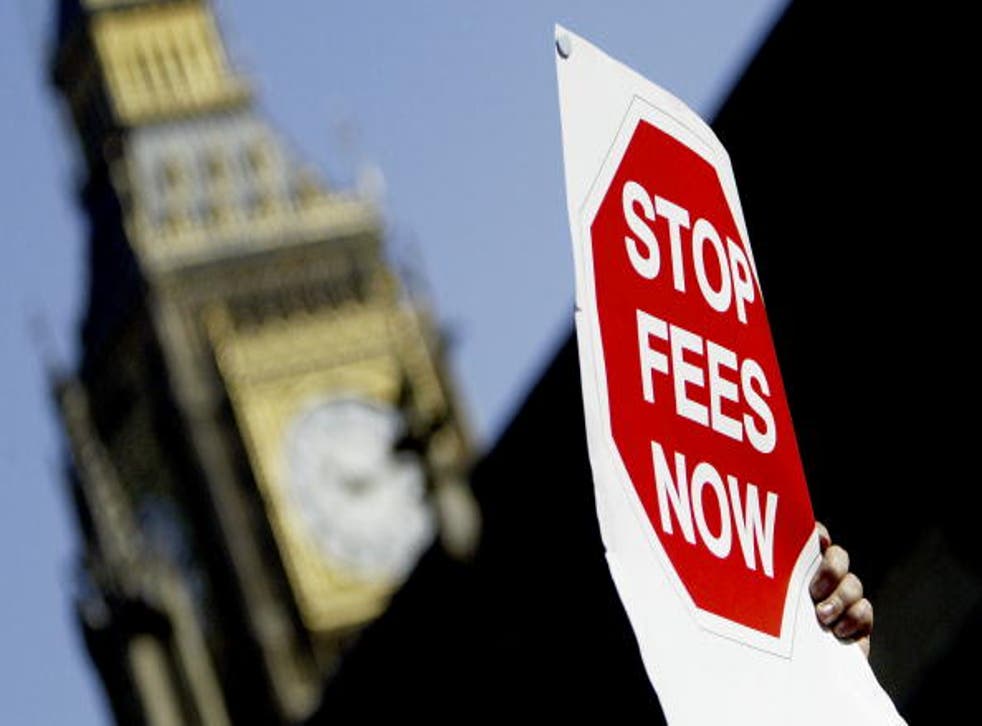 The Government looks set to officially scrap maintenance grants today - without a vote and debate in the House of Commons - and will be spoken about by just 17 MPs through a legislation committee, a move some politicians have labelled "shocking," "undemocratic," and "frightening."
The issue was raised at Prime Minister's Questions on Wednesday by Paul Blomfield, Labour MP for Sheffield Central. However, the National Union of Students (NUS), which has been calling for a fair debate on the topic to take place, described how David Cameron "dodged" Mr Blomfield's questions "on such a crucial issue."
In the full exchange, Mr Blomfield to Mr Cameron: "When the Government pushed through their changes to undergraduate funding four years ago, they said that providing maintenance grants for the poorest students was key to their participation in higher education.
"No mention was made in the Conservative manifesto of ending those grants. Is it therefore not completely unacceptable to make that fundamental change tomorrow by the back door, in Committee, without a vote of this House?"
Mr Cameron, however, insisted the issue had been "fully debated and discussed" in the house, and added: "It's absolutely right because what our changes have shown - despite all the warnings from the party opposite - that more people are taking part in higher education and more people from low income backgrounds are taking part in higher education - and I'm confident that will continue to be the case."
Student protest turns violent
Liberal Democrat leader, Tim Farron, described how he worked in higher education before becoming an MP and saw, at first-hand, how being at university "allows people to grow and develop." He added: "This is a very frightening prospect for young people and their parents. This is a typical Tory reaction, they don't understand what it is like to struggle.
Student news in pictures

Show all 34
"We have worked to target support to the poorest students, and removing that vital help will hurt those who need it most. Plans to cut maintenance grants are wrong and we will fight these plans tooth and nail.
"Social mobility is a real priority and these changes threaten to further entrench inequality. It is something I oppose."
Wes Streeting, Labour MP for Ilford North, said he would be fighting to save grants for the poorest university students, which the Government plans to scrap "using a small committee that nobody has ever heard of." He added: "This is a shockingly underhand and undemocratic way for the Government to behave - which I'm now getting used to."
In the 2015 Budget, Chancellor George Osborne announced the Government's intention to abolish grants and replace them, instead, with increased maintenance loans, a change which looks set to have an impact on student perceptions of the value of higher education.
Currently, university students from families with a household income of £25,000 or less are entitled to a grant to cover living costs of £3,387 per year. This grant then decreases as the family's income increases and come to an end when a household earns more than £42,620.
However, from September 2016 - when the new system will come into place - those students who live away from home outside of London will receive a higher loan amount of up to £8,200, while those away from home in the capital will get up to £10,702. This will then all have to be repaid under the same terms as existing loans once a graduate earns more than £21,000 per year.
Join our new commenting forum
Join thought-provoking conversations, follow other Independent readers and see their replies