Graduate defends ZSL London Zoo's controversial job vacancy which looked for 'unpaid intern with a Masters degree'
Graduate insists: 'It is possible to live in London based on their expenses without coming from a wealthy background'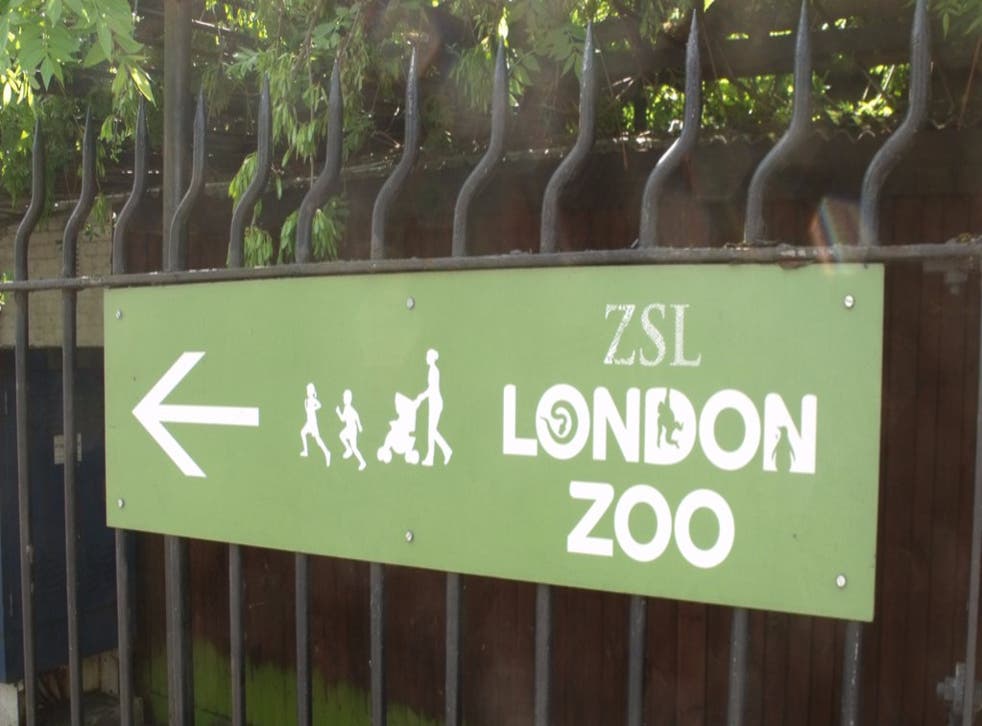 A graduate has spoken out in defence of the controversial ZSL London Zoo internship vacancy which was criticised for looking for a highly-qualified candidate to help run a global conservation project for six months - without any salary.
The graduate, known only as E, described how, having been a ZSL intern in the past, she felt it necessary to speak out 'to counteract this article/media criticism' and insisted how she did not feel like she had been exploited during her time with the zoo.
Originally brought to the attention of the careers advice site Graduate Fog on Monday by a 'disheartened' graduate, the zoo's job ad - which has since been removed from the ZSL London Zoo job page - outlined how applicants should have an 'undergraduate or Masters level degree' and, beginning later this month, would only receive 'up to £5 per volunteering day for lunch'.
As well this, the vacancy said reimbursement for travel costs 'up to the maximum equivalent of a weekly zone 1-6 travel card' would be provided too.
Journalist and Graduate Fog's founder, Tanya de Grunwald, however, emailed the zoo to complain and ask for justification regarding the unpaid position. She wrote: "London is a very expensive city, and it is surely unreasonable to ask anybody to work for free when the cost of living is so high."
Now, though, E has commented on the original Graduate Fog blog post, describing how the experiences and networking opportunities she gained with ZSL had been 'invaluable' to her career. She added: "In turn, I have helped contribute to research that may have been impossible without the help of interns.
"Do I feel like I have been exploited? Not at all. Would it have been nice to have been paid? Of course, but I didn't go into conservation to make money. I want to help reduce biodiversity decline and fix some of the damage that people have made."
She also added how 'no-one at ZSL is in it for the money' and insisted: "It's about making a difference for the future of wildlife - not exploitation of young graduates."
A poll, however, undertaken by The Independent into the original ZSL story asked whether London Zoo should pay their interns. So far, from the 180 people who have taken part, 95 per cent believe ZSL should be paying them.
Take part in the original poll and make your view heard:
Offering up a possible solution on the issue, E said: "Perhaps if the Government and the general public cared more about the damage we were doing to the planet, there would be more money for research internships within the conservation sector."
Despite acknowledging E's views, Graduate Fog said: "We can't help feeling that she has missed the point of much of the criticism."
In a statement to The Independent, ZSL's HR director Fiona Evans said the internship has been designed to help save the 'critically endangered' pangolin species and added how, as a charity, the zoo is 'grateful' for the donation of time from dedicated volunteers who are able to spare whatever time they have.
She also added: "We are reviewing our internship schemes at ZSL to enable us to better offer our conservation placements to a wide audience."
Register for free to continue reading
Registration is a free and easy way to support our truly independent journalism
By registering, you will also enjoy limited access to Premium articles, exclusive newsletters, commenting, and virtual events with our leading journalists
Already have an account? sign in
Join our new commenting forum
Join thought-provoking conversations, follow other Independent readers and see their replies