Graduate job prospects best since 2007 as public sector leads recruitment
Statistics show an 8.7 per cent rise in the number of graduate vacancies, taking employment levels back to the year before the recession began to bite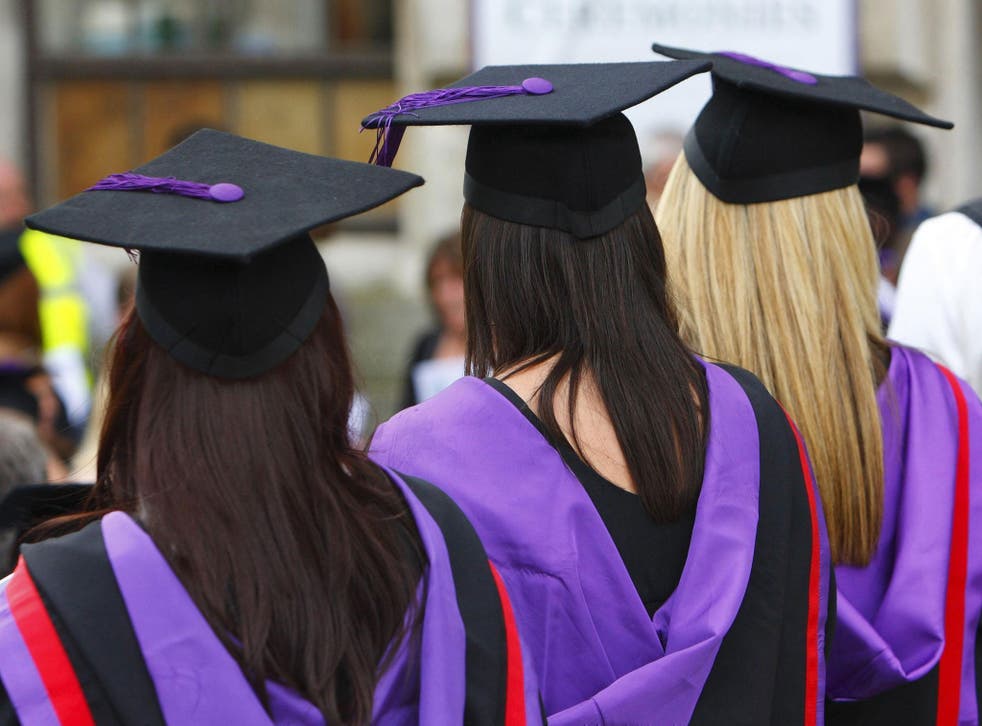 Job prospects for the class of 2014 – graduating this summer – are as rosy as at any time since the start of the recession, new figures indicate.
The statistics show an 8.7 per cent rise in the number of graduate vacancies, taking employment levels back to where they were in 2007, the year before the recession began to bite.
The largest increase is in the public sector, mainly as a result of the Teach First scheme, which is now the largest single recruiter of graduates in the country with 1,550 vacancies this year.
The scheme, originally launched in London and said to be responsible for a major rise in school performance, has now spread to other towns and cities throughout the country. Under the programme, the country's brightest graduates commit to working for two years in schools serving disadvantaged area. Most stay in education when the two-year period expires.
Today's research by graduate-recruitment expertHigh Fliers is based on a survey of the country's 100 top graduate recruiters. Between them, the recruiters plan to employ 18,264 graduates this year compared with 16,895 in 2013.
Martin Birchall, managing director of High Fliers, said: "This very significant increase in graduate vacancies at Britain's top employers means the job prospects for graduates leaving universities this year are the best they have been since the sart of the recession seven years ago."
"The outlook for 2014 is significantly more upbeat," the report concluded.
The 8.7 per cent rise is the biggest increase in vacancies for four years, and coincides with a major increase in paid internships and work-experience placements for students still at university. Employers plan to offer more than 11,000 such placements this year.
Aside from the public sector, the biggest increases are largely down to City investment banks, accounting and professional services, retailers and engineering and industrial companies.
The top three individual recruiters are Teach First with 1,550 vacancies, PwC with 1,200 and Deloitte's with 1,000.
However, salaries for the class of 2014 have stagnated – the average is £29,000 a year, a figure that has remained the same for the past five years. The top wages will be paid by investment banks – £45,000 – followed by law firms (£39,000) and banking and finance houses (£33,000).
The survey shows that 11 out of the 13 key areas for graduate recruitment are expecting to expand this year.
The two areas still suffering a major downward trend in vacancies are the media – where vacancies are down 57.9 per cent compared with 2007 – and the armed services, which are down by 39.6 per cent.
Hiring: Graduate recruiters
Trends in vacancies from 2007 to 2014 (in percentages)
1 Public sector +94.4 2 Computing +77.1
3 Retailing +58.4
4 Consulting +10.4
5 Consumer goods +7.5
6 Industrial -1.3
7. Services -3.4
8 Banking -10.6
9 Law -22.6
10 Energy -25.4
11 Investment banking -32.5
12 Armed forces -39.6
13 Media -57.9
Register for free to continue reading
Registration is a free and easy way to support our truly independent journalism
By registering, you will also enjoy limited access to Premium articles, exclusive newsletters, commenting, and virtual events with our leading journalists
Already have an account? sign in
Register for free to continue reading
Registration is a free and easy way to support our truly independent journalism
By registering, you will also enjoy limited access to Premium articles, exclusive newsletters, commenting, and virtual events with our leading journalists
Already have an account? sign in
Join our new commenting forum
Join thought-provoking conversations, follow other Independent readers and see their replies