Head of Ofsted, Sir Michael Wilshaw, backs the banning of Muslim girls' veils in schools to ensure 'equality for women'
Comments come day before Education Secretary Nicky Morgan launches new government website for school leaders, offering advice on 'protecting children from extremism and radicalisation'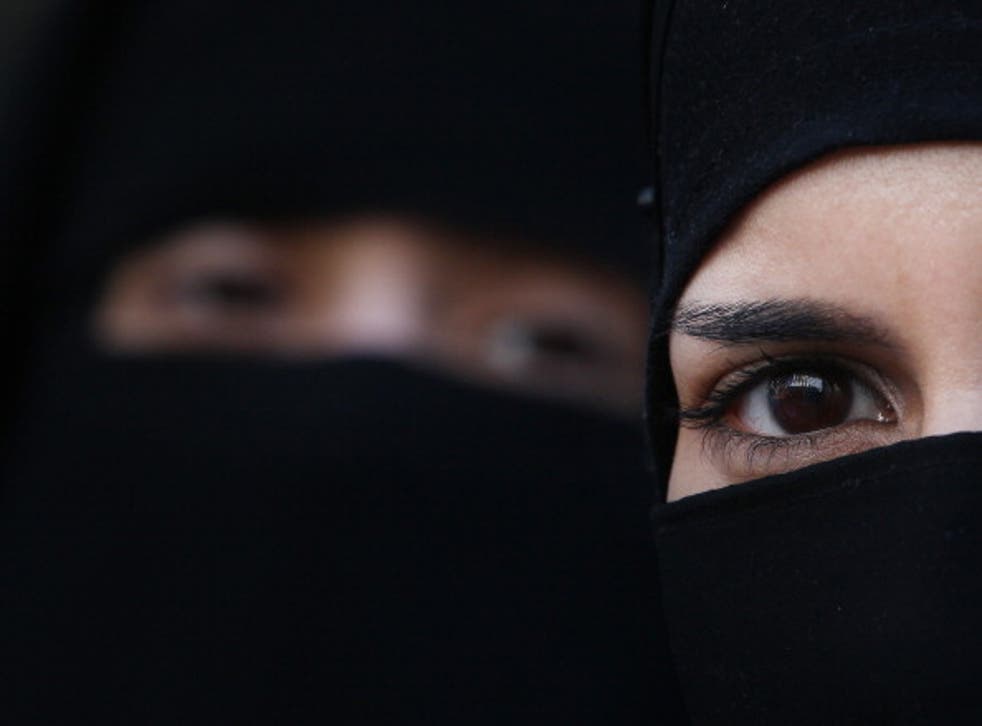 Society must not go backwards and schools should have the power to ban Muslim girls from wearing veils in schools to ensure equality, the head of the education watchdog in England has said.
During an appearance on BBC2's Newsnight on Monday, Sir Michael Wilshaw, chief inspector of schools in England and head of Ofsted, was asked if he would back the banning of the coverings in schools, to which he answered: "Yes, I would."
He said people need to listen to Prime Minister David Cameron's views that "our liberal values, our liberal West values, are protected."
He continued: "The Muslim community needs to listen to it as well. We have come a long way in our society to ensure that we have equality for women and that they are treated fairly. We mustn't go backwards."
He also said he would support a decision by an individual school to stop Muslim girls from wearing the veil "particularly if it is stopping good communication in the classroom and in the lecture hall."
Sir Michael went on to add: "My inspectors say, on occasions, they go into classrooms where they see there are problems about communications."
The Ofsted head's remarks echoed those made by Education Secretary Nicky Morgan who told BBC Radio 4's Today programme on Tuesday institution's "needed to see someone's face." Her comments on the matter came a day after Mr Cameron made similar remarks.
Mrs Morgan said: "The Prime Minister was absolutely right to say, and we have a very clear view in this country, we are not going to tell people what they can and they can't wear. That would cut across the values we are talking about that we want everybody to follow.
"But there are times, there are institutions, and organisations where it is right - schools will be one of them - where the school leaders want to have a clear uniform policy they want everybody to observe, and they may decide that point, that they don't want people to wear the full-face veil.
"It very much is up to the schools. Schools will have a uniform policy."
Mr Cameron had said a day earlier on the same programme: "I think, in our country, people should be free to wear what they like and, within limits, live how they like and all the rest of it.
"What does matter, if for instance a school has a particular uniform policy, sensitively put in place and all the rest of it, and people want to flout that uniform policy, often for reasons that aren't really connected with religion, I think you should always come down on the side of the school."
Teenager wearing hijab knocked unconscious
He added: "Going for the French approach of banning an item of clothing, I do not think that's the way we do things in this country and I do not think that would help."
Speaking at Bethnal Green Academy in east London on Tuesday - where three girls fled to Syria in February 2015 - Education Secretary Nicky Morgan announced a set of government measures designed to protect children from extremism.
"If you'd been drawing up the job description for Secretary of State for Education just five years ago, I'd doubt tackling extremism would have featured at all. How different things are today," she said.
Describing where the responsibility lies when it comes to tackling extremism, Mrs Morgan said: "Defeating such an enemy requires a co-ordinated response. Not just from the police, intelligence and security services, but from civil society - from schools and from parents."
Launching the new Educate Against Hate website, Mrs Morgan added: "The site brings together the best advice, support, and resources available for parents, teachers, and school leaders who want to learn how to protect young people from extremism and radicalisation."
Register for free to continue reading
Registration is a free and easy way to support our truly independent journalism
By registering, you will also enjoy limited access to Premium articles, exclusive newsletters, commenting, and virtual events with our leading journalists
Already have an account? sign in
Register for free to continue reading
Registration is a free and easy way to support our truly independent journalism
By registering, you will also enjoy limited access to Premium articles, exclusive newsletters, commenting, and virtual events with our leading journalists
Already have an account? sign in
Join our new commenting forum
Join thought-provoking conversations, follow other Independent readers and see their replies