Growing numbers of students regard universities as 'poor value for money'
Students from ethnic minority backgrounds were found to be among the least satisfied, with tuition fee costs highlighted as a primary concern overall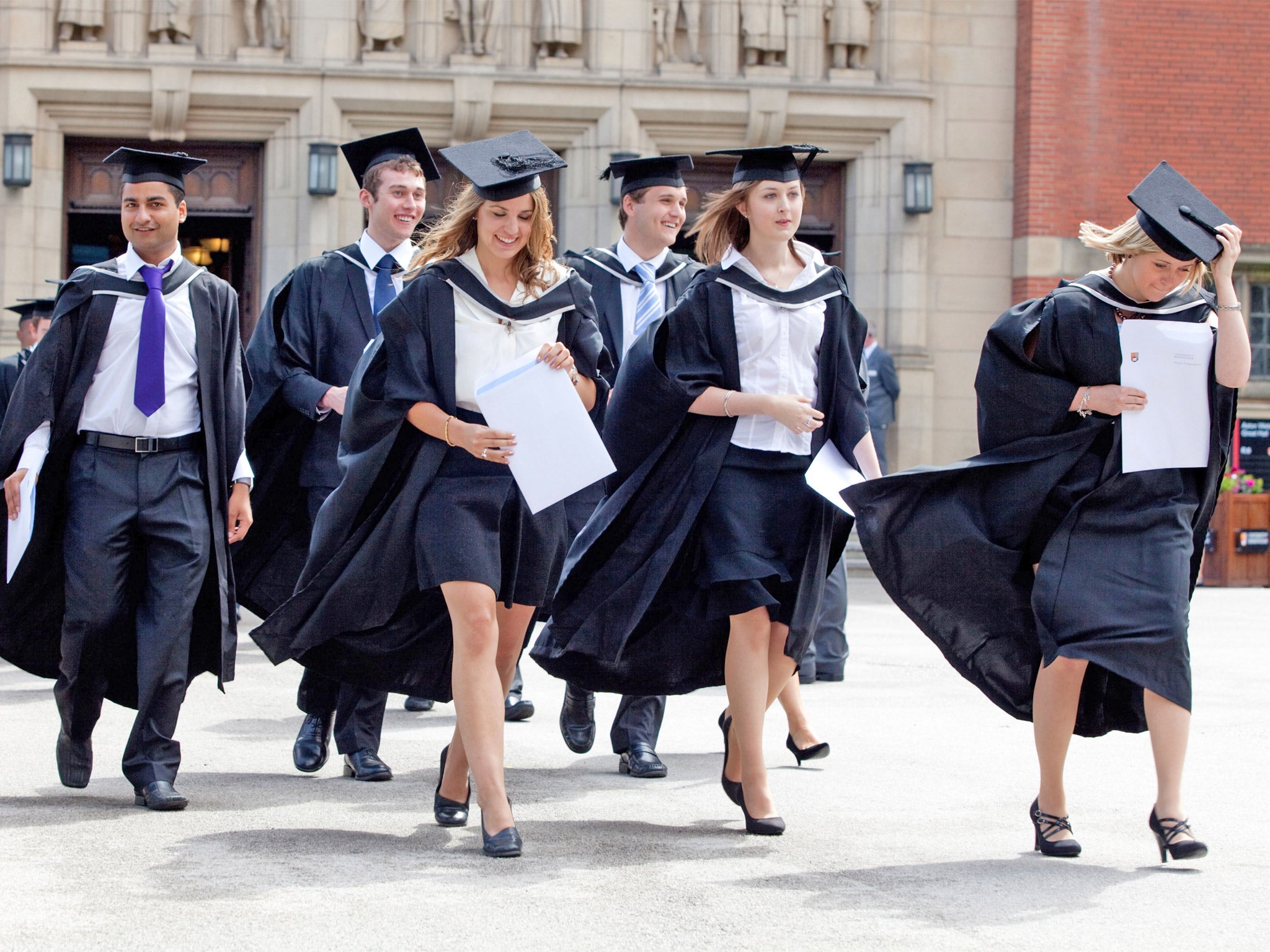 The proportion of those who thought they had "good" or "very good" value is now at 35 per cent – the lowest level record - compared to more than 50 per cent five years ago.
In the biggest sector-wide survey of its kind, more than 14,000 undergraduates were asked questions on how hard they felt they were working and how satisfied they were with their lives, as well as their thoughts on recent government policies.
While the majority said they had learned "a lot", and teaching quality appears to be improving year on year, perceptions of value for money was highlighted as a major concern among analysts.
The survey, from Higher Education Policy Unit and the Higher Education Academy also found student wellbeing to have declined overall, with just 14 per cent saying they felt satisfied with their lives.
Young women and LGBT students at university are particularly likely to feel unhappy, the survey found.
As in previous years, the majority of respondents were in favour of tuition fees being scrapped, and three-quarters of students felt that the new Teaching Excellence Framework-linked fee rises should not apply.
Students from ethnic minority backgrounds were found to be among the least satisfied, with just 11 per cent of Chinese students, 14 per cent of Asian and 18 per cent of black students agreeing with the statement "I have sufficient access to academic staff outside class", compared with 21 per cent of their white peers.
QS World University Rankings 2018
Show all 10
Just 24 per cent of Asian students, 29 per cent of Chinese and 33 per cent of black students were of the belief their course was good value, compared to 36 per cent of white undergraduates.
Responding to the findings, Nick Hillman, Director of Hepi and co-author of the report, said much of the story was "positive", but stressed that students were still less happy and more anxious than non-students.
"The survey proves beyond all doubt that the student experience differs depending on ethnicity, the type of accommodation and sexual orientation," he said.
"Such factors have a direct impact on how engaged students are with their studies as well as on their overall quality of life. For a truly great academic experience, we need to think ever more deeply about how to respond to the individual characteristics of each student."
Student numbers overall have taken a hit in the past year, with the total number of UK applicants falling five per cent on last year.
Those applying for places from other EU countries are also down by seven per cent – the first decrease in almost a decade.
Industry leaders have blamed rising tuition fees and threats to the reputation of UK universities as a result of Brexit for the fall in interest.
World university rankings published this week found the UK's top institutions are slipping down the league tables, but analysts warned cuts to funding were more likely to blame than last year's referendum.
Speaking ahead of Thursday's general election vote, Mr Hillman added: "The election has seen a lively battle for student votes.
"Students want universities to provide information on where fees go, taxpayers to cover more of the costs and policymakers to provide stronger arguments for future fee rises. Above all, the Survey confirms higher education transforms lives but also that it does not currently help all students equally.'
Dame Julia Goodfellow, the president of Universities UK and vice-chancellor of the University of Kent, said: "Universities have increased investment in teaching and learning and are continuing to respond to student feedback.
"Students are now reporting record levels of satisfaction with their courses across all the UK's universities, and that is down to the hard work and commitment of university staff."
Join our commenting forum
Join thought-provoking conversations, follow other Independent readers and see their replies