Home Office to slash international student visas by nearly half
Vice-chancellors have accused the Home Office of slashing student numbers as a way to reduce net migration figures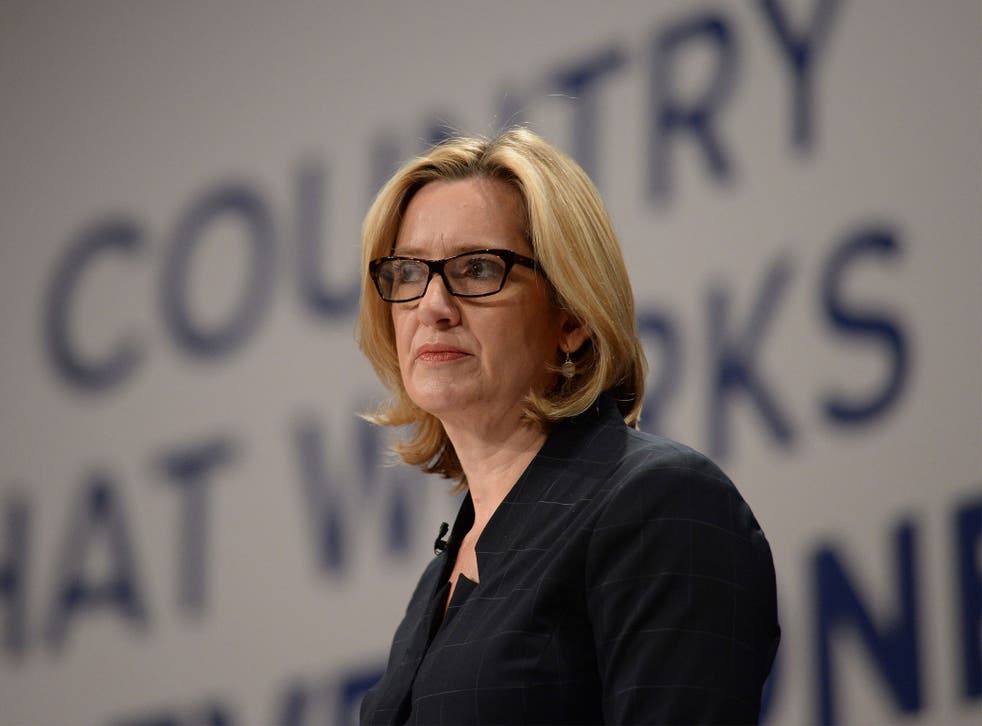 International student numbers could be cut by as much as half at UK universities, following threats from the Home Office to reject thousands of visa applications on tenuous grounds.
The government has already pledged to reduce the number of international students, voicing fears that too many applicants were outstaying their visas once their courses ended.
In October Home Secretary Amber Rudd said tougher rules would be brought in for student visas, but the cutbacks could be more extreme than previously thought, the Guardian has revealed.
Senior university sources told the news source they had seen plans for dramatic immigration cuts, including one proposal to reduce international student numbers to 170,000, down from 300,000 per year.
The government has dismissed claims that other plans suggest cutbacks of more than two thirds.
Universities UK figures show that international students bring almost £11bn to the UK economy and provide 170,000 UK jobs.
One university head told the Guardian the government proposals were "insane" and that "politics is trumping economics".
Responding to the reports, the National Union of Students said plans to systematically reduce the number of international students would be "disasterous for the education sector and the country as a whole".
NUS international students' officer, Mostafa Rajaai said: "We are extremely worried how the basic rights of so many international students have been taken away from them over the past few years.
"Britain's reputation as a much desired destination for learning has already been tarnished across the globe due to how international students have been treated.
Brexit Concerns

Show all 26
"These potential plans will further damage UK's reputation, to a point of no return."
"We know many degrees at leading universities would not exist without contributions of international students," he added.
"With the number of international students falling in British universities and colleges, we believe the UK is losing its advantage of being one of the most diverse, progressive and exciting countries to study in."
Professor Colin Riordan, vice-chancellor of Cardiff University said: "The Home Office seems to have decided that cutting international students is the only way of delivering the manifesto target of getting net migration down to the tens of thousands.
"But it doesn't address people's concerns about immigration. The problems people are seeing on the ground are certainly not caused by international university students or staff."
Recent widespread polls suggest that the vast majority of UK nationals are supportive of international students, and do not consider them as part of the immigrant population.
A ComRes poll found three-quarters of British people said they would like to see the same or an increased number of international students in the UK, and 91 per cent of British adults believe that international students should be able to stay and work in the UK after completing their studies.
The government has also made reassurances that EU students applying for UK courses will have their funding honoured post-Brexit.
But according to vice-chancellors, many students are being rejected for visas after failing tough application interviews which test individuals on their credibility.
Examples given included one applicant who had failed the test because he did not know the university library opening times, and another was rejects for not knowing the name of the vice-chancellor.
The Home Office has since denied modelling cuts to international students numbers.
A spokesperson said: "Claims the Home Office is modelling cuts to reduce international students to a third [ie 100,000 a year] are categorically untrue.
"We want to strengthen the system to support the best universities – and those that stick to the rules – to attract the best talent.
"The British people have sent a clear message that they want more control of immigration and we are committed to getting net migration down to sustainable levels in the tens of thousands."
Register for free to continue reading
Registration is a free and easy way to support our truly independent journalism
By registering, you will also enjoy limited access to Premium articles, exclusive newsletters, commenting, and virtual events with our leading journalists
Already have an account? sign in
Register for free to continue reading
Registration is a free and easy way to support our truly independent journalism
By registering, you will also enjoy limited access to Premium articles, exclusive newsletters, commenting, and virtual events with our leading journalists
Already have an account? sign in
Join our new commenting forum
Join thought-provoking conversations, follow other Independent readers and see their replies