Home Office's 'shocking treatment' of international students needs 'urgent inquiry', says NUS
Student campaigner presents Home Office with document of evidence to justify investigation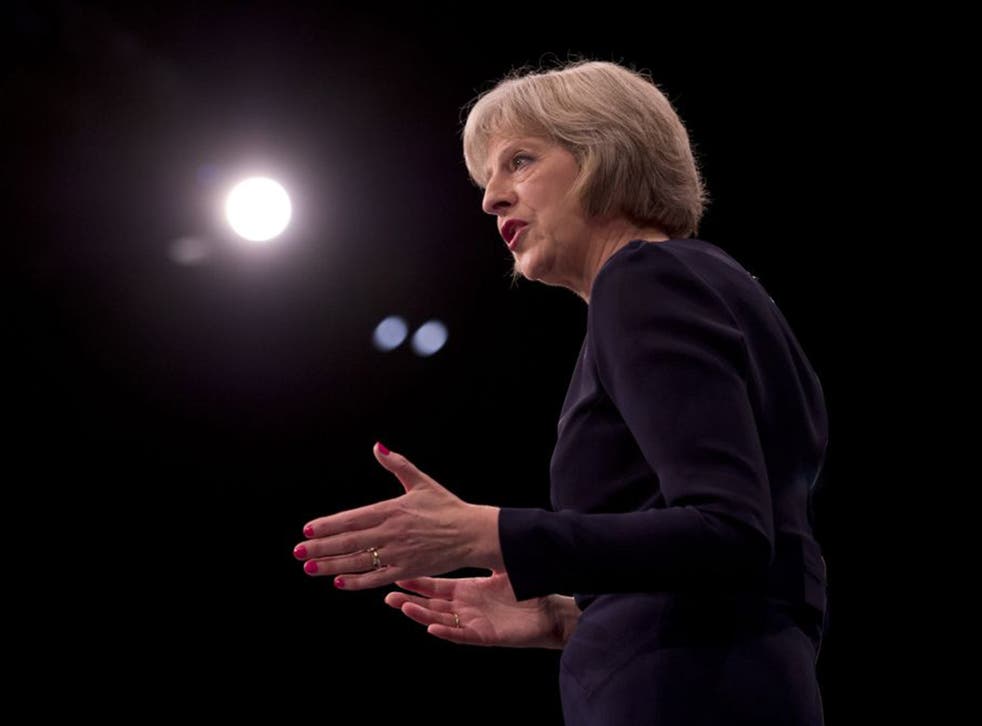 The National Union of Students (NUS) has announced it is pressuring the Government to carry out an urgent inquiry into the "shocking treatment" of international students.
The move from has come after it was reported that Home Secretary Theresa May had "wrongly deported" around 48,000 overseas students after an English test cheating scam at one East London school was used to incriminate all who had sat the test.
The student campaigner revealed on Monday it has now submitted a document of evidence over to the Home Office to justify why an inquiry is needed after BBC's Panorama exposed the TOEIC exam scam in February 2014.
The NUS said "serious questions" must be answered over the way the Home Office responded to Panorama's findings, which , it added, led to the removal of thousands of students and the closure of around 100 educational institutions.
On 23 March, the Upper Tribunal (Asylum and Immigration) made a damning ruling that Mrs May's evidence - in relation to a Home Office investigation post-Panorama - suffered from "multiple frailties and shortcomings."
At the tribunal's judgement, President Honourable Mr Justice McCloskey, said: "The evidence adduced on behalf of the Secretary of State emerged paled and heavily weakened by the examination to which it was subjected.
The top 10 universities in the UK

Show all 10
"In the sporting world, a verdict of 'no contest' would have been appropriate at this juncture."
This landmark verdict could now see thousands of deported students return to the UK and claim compensation after Mrs May's actions.
NUS international students' officer, Mostafa Rajaai, described how countless students have had their lives "disrupted, lost their life savings, and were then removed from the UK" without the degrees they had spent time and money studying for.
He said: "The time has come for the Home Office to explain why international students have faced such shocking treatment. These students will never get back the years of their lives they wasted, but they still deserve answers about why they were treated so unfairly."
The NUS said it spoke with three students from Bangladesh, all of whom were accused of cheating in their TOEIC tests, and then removed from their courses.
One, former business management student said he spent almost £20,000 on tuition fees at Nelson College and Glyndwr University before he was withdrawn and "accused of cheating" months after the scam surfaced.
Another told how he was withdrawn from his business degree at Blake Hall College in August 2014 having also been accused of fraud by cheating on his TOEIC test.
He told the NUS: "I've suffered an enormous amount of stress over the last few months which has affected my health.
Student protest turns violent
"The main reason I am here is to study, it is very expensive to stay in the UK. All I want to do is complete my studies as quickly as possible and leave [Britain]."
The NUS said all three former students are currently challenging the decision and their legal cases are ongoing.
In a statement to the Independent, a Home Office spokesperson said: "Educational institutions that benefit from the immigration system must ensure they have robust compliance systems in place or risk losing their privilege to sponsor students and workers.
"Since 2010, we have cracked down on immigration abuse from poor quality institutions which were damaging the UK's reputation as a provider of world-class education, whilst maintaining a highly competitive offer for international students who wish to study at our world-leading institutions.
"The latest figures show this strategy is working: visa applications from international students to study at British universities are up by 17 per cent since 2010, whilst visa applications to our elite Russell Group universities up by 39 per cent.
"We will continue to reform the student visa system to tackle abuse and deliver an effective immigration system that works in the national interest."

Register for free to continue reading
Registration is a free and easy way to support our truly independent journalism
By registering, you will also enjoy limited access to Premium articles, exclusive newsletters, commenting, and virtual events with our leading journalists
Already have an account? sign in
Register for free to continue reading
Registration is a free and easy way to support our truly independent journalism
By registering, you will also enjoy limited access to Premium articles, exclusive newsletters, commenting, and virtual events with our leading journalists
Already have an account? sign in
Join our new commenting forum
Join thought-provoking conversations, follow other Independent readers and see their replies