Hull University students' union apologises for organising 'sex on stage' event at nightclub, featuring DJ Lee Watson
Chairman of Campaign for Real Education describes how an epidemic of mental health issues on the country's campuses is stretching beyond this incident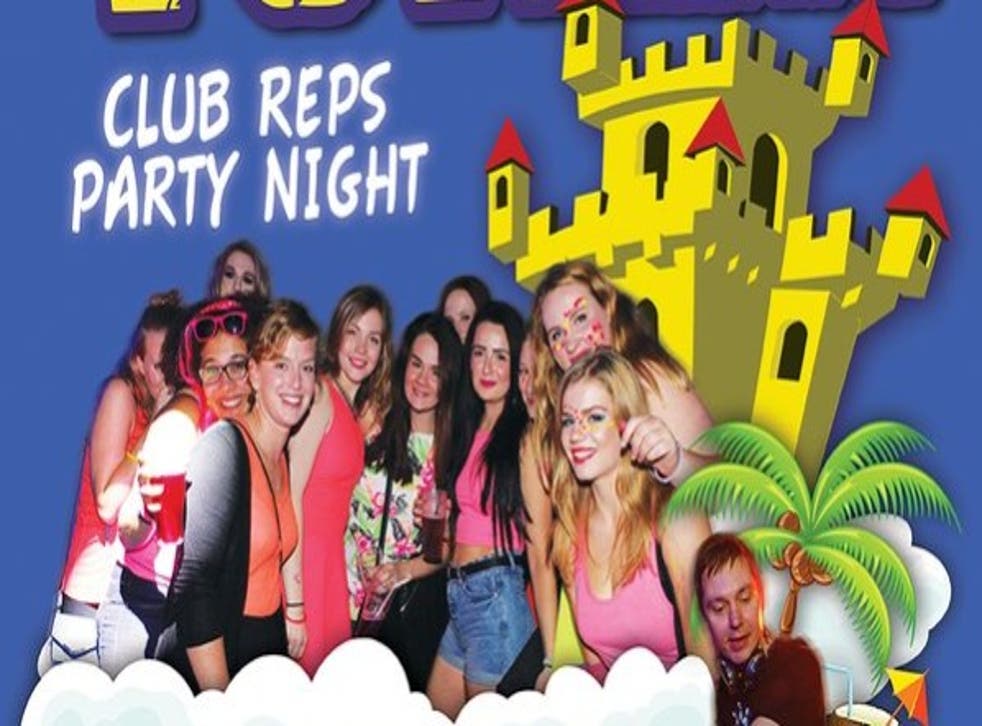 A students' union has apologised after it organised an event at a local nightclub which saw young students apparently simulate sex acts on stage for the chance to win a free holiday.
Anti-sexual violence group Rape Crisis blasted The Tower night at Hull University Union's Asylum club for 'exploiting' and 'degrading' young women after video footage emerged, allegedly showing one woman crying as the crowd chanted 'slags'.
Celebrity DJ Lee Watson - who has appeared on ITV's Club Reps - is said to have encouraged students to strip and swap clothes and told the crowd: "Cheer if you want to f*** this girl. She's keen, form a queue. I'm first."
The event as originally advertised:
For the chance to win a sports tour to Croatia worth £300, students were said to have been plied with free alcohol and were, at first, encouraged to take part in a cracker-eating contest. However, witnesses in the crowd said it quickly led to participants taking their clothes off on-stage.
One student described to BBC's Newsbeat how Watson - who has since been banned by the union - was shouting out sex positions and that, when the music stopped, students had to get themselves into those positions with participants getting kicked out at the end of each round. She said: "He was saying some quite vile things on stage."
With many students said to have left the venue early, she also added how, at one point, Watson asked a student to shout 'who's your daddy?' repeatedly down the microphone whilst simulating a sex position.
Watson has yet to provide comment on the matter and is said to be currently touring Asia.
Speaking with the MailOnline, a member of the team at Rape Crisis said university is meant to be a 'safe place for all young people', and added: "'It's absolutely despicable that something like this could happen at a university."
Chris McGovern, who is the chairman of Campaign for Real Education - an initiative which aims to raise standards and improve choice in state education - told The Independent there is an epidemic of mental health issues on the country's campuses which stretches beyond the Asylum incident.
Student news in pictures

Show all 34
Chris McGovern's statement in full:
Peer pressure on students to conform is strong and many young people are likely to feel upset or, even, traumatised by any association, however, loose, with the 'sex on stage' event. The argument that no one is being forced to join in or, even, to attend is flawed. It is the atmosphere and culture engendered by such 'events' and what the 'event' signifies that will impact on some youngsters since it is a part of their community. We have an epidemic of mental health issues on our campuses and such behaviour is likely to add to them. Equally concerning is one of the antidotes to laddish student culture - religious fundamentalism.
The union acknowledged how some of the games on the night 'were not appropriate' or 'in line with the standards' it expects of external bookings, and a spokesperson said: "We are disappointed this event caused any offence or upset to our members and offer our sincere apologies to anyone that was offended by them.
"It is important to us that our members have a great time in our venues and we are committed to Hull University Union continuing to be an inclusive, welcoming, and accepting space."
The union also reassured all of its members: "We have already taken steps to ensure that future bookings plan their acts in accordance with our values and policies. The act that appeared at this Tower will not be re-booked for future performances."
Register for free to continue reading
Registration is a free and easy way to support our truly independent journalism
By registering, you will also enjoy limited access to Premium articles, exclusive newsletters, commenting, and virtual events with our leading journalists
Already have an account? sign in
Join our new commenting forum
Join thought-provoking conversations, follow other Independent readers and see their replies