Jo Johnson: 2:1 classifications at university are too common and allow students to 'coast' through
'Startling' facts show how Firsts have increased by 300% since the 90s, he said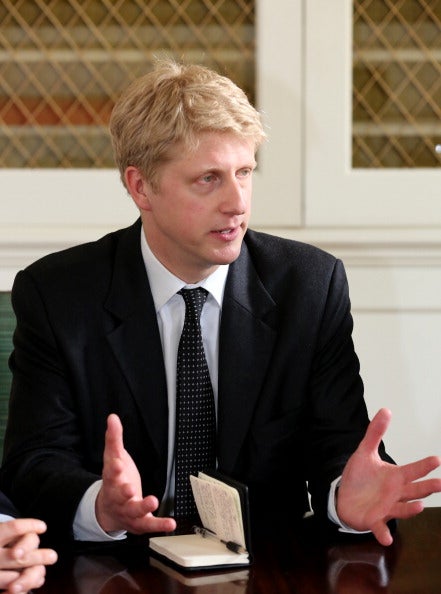 2:1 classifications at university are becoming too common and are allowing students to "coast" through, the universities minister, Jo Johnson, has said.
In a speech given by the politician yesterday at Universities UK in London, he said he believes that the UK's standard model of classes of honours is not capable of providing the recognition hardworking students deserve and the information employers require.
Highlighting some facts he said he found "startling", he described how, since the 1990s, there has been a 300 per cent increase in the number of firsts.
He added: "Over 70 per cent of graduates now get a First or 2:1 – up by 7 percentage points in the past 5 years – and compared to just 47 per cent in the mid-1990s."
Although he said he applauds those students who receive Firsts and 2:1s, he suspects that "less benign forces are at work with the potential to damage the UK higher education brand."
Between 2013-14, he said, over 50 per cent of students were awarded an upper second, "suggesting that this grade band not only disguises considerable variation in attainment, but also permits some to coast."
Making reference to the Higher Education Academy's recent findings, Mr Johnson – who graduated from Oxford with a First Class honours degree – he said the academy had found nearly half of institutions had changed their honours-awarding rules.
These changes "ensure that their students were not disadvantaged compared to those in other institutions," he said.
In the speech, Mr Johnson's core aim was to lay-out his plans drive-up teaching quality in universities through, what he called, a "teaching excellence framework" (TEF).
The chief executive of Universities UK, Nicola Dandridge, spoke about her thoughts on the speech afterwards and said: "We will be considering carefully how a new Teaching Excellence Framework can best add value to all students, whatever their choice of subject or university, and whatever their background and aspirations.
"The challenge is how to construct a single framework that can effectively respond to that tremendous diversity. Universities UK will be contributing to the consultation process in the coming months."
Join our commenting forum
Join thought-provoking conversations, follow other Independent readers and see their replies