Luqman Onikosi: Nigerian student urges Government not to deport him 'back to death sentence'
#DontDeportLuqman campaign aims to raise funds to go towards legal costs and to 'save his life'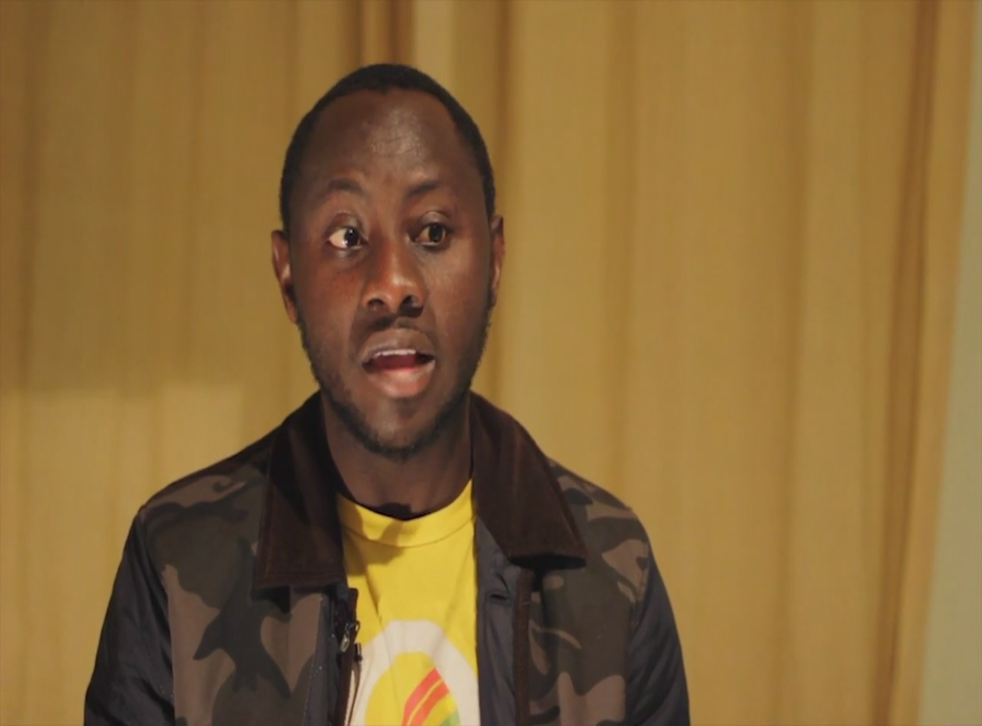 A student who faces deportation, despite suffering from ill health, is urging the Government to see him as "an equal human being" as he insists the Home Office will be sending him "back to a death sentence" in his home country.
Speaking with the Independent, Luqman Onikosi, a recent MA student of global political economy, described how he first came to the UK from Nigeria in 2007 to study at the University of Sussex, after which he was subsequently diagnosed with a chronic liver condition brought on by Hepatitis B. He said: "In Nigeria, there isn't the medical infrastructure required to keep me alive. My battle to stay in the UK on medical grounds is, therefore, a fight to stay alive."
Mr Onikosi said his two brothers in Nigeria died of complications brought on by the same illness; one passed away in October 2011, and the other in March 2012. Unless the Home Office reverses its decision and allows him to remain in the UK, Mr Onikosi believes the same fate will await him. He said: "I believe it's barbaric to send a third member of my family, me, to my death.
The student described how he feels international students are wrongly accused of "milking the system" when the reality is "very different." He said: "We are treated as 'cash cows' by most education institutions. We continue to add value to the UK economy through its international education system, reportedly worth up to £2.8 billion in London alone.
In short, we are not treated as human, we are dispensable and even the relation of customer to a marketised education system is not enough to allow us to progress."
Last year, in the final stages of his masters, Mr Onikosi said his right to study was withdrawn due to demand from the Home Office, and said: "If even my rights as a 'cash cow' are denied, what a dire situation it is."
Reflecting on his overall situation, the student said it was "utterly dehumanising and humiliating" to have to justify and defend his existence as an equal human being: "I have to fight for my right to life, by discussing the death of my two brothers from the same chronic liver condition, just to highlight how serious the situation is."
Callum Cant, a member of the National Campaign Against Fees and Cuts and organiser of the online #DontDeportLuqman fundraising campaign, described how the Home Office has demonstrated its determination to deport people in similar situations previously. He said: "Luqman's fight against deportation is part of a wider struggle against state violence and the border regime in communities and on campuses around the country."
Speaking with the Independent, a Home Office spokesperson said all cases are considered on their individual merits, and in line with the immigration rules, adding: "The individual's application was fully considered and has been through the appeal process. An independent immigration judge found he has no right to remain in the UK."
Join our new commenting forum
Join thought-provoking conversations, follow other Independent readers and see their replies