Majority of UK graduates are 'working in a job that doesn't require a university degree', new survey finds
2015 graduates are more confident about working life than their 2013 and 2014 counterparts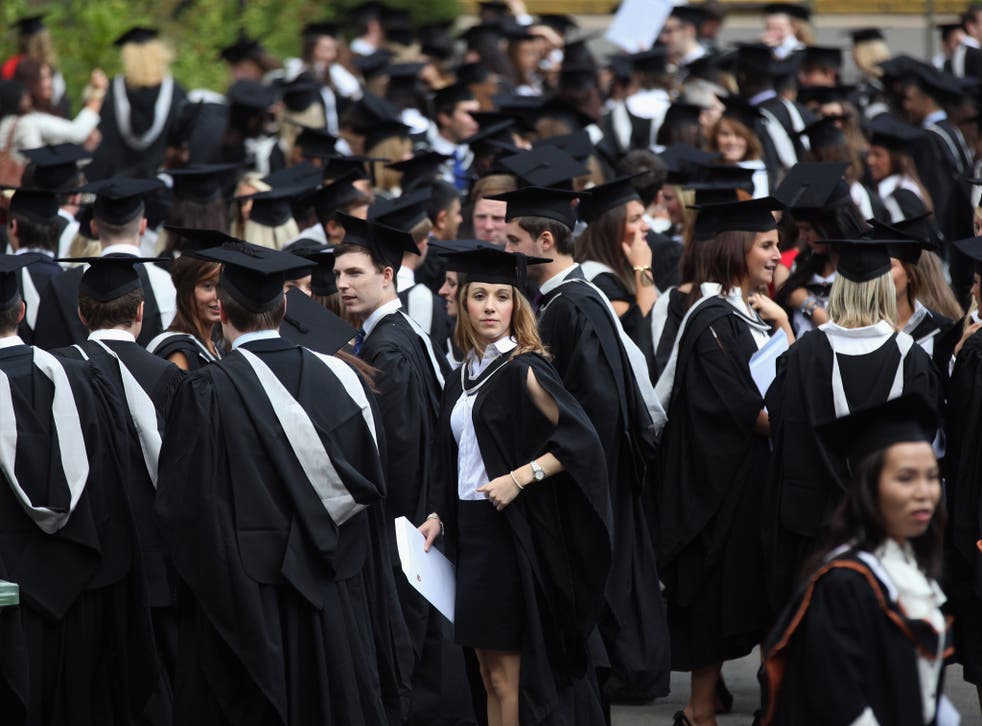 More than half of UK graduates are working in a job they believe does not even require a degree, a new survey has found.
The UK Graduate Employment Survey by the Accenture Strategy polled 1,000 students who are graduating this year and another 1,000 who graduated in 2013 and 2014.
60 per cent of 2013/2014 group said they were under-employed or working in a job that does not require a degree – a contrast to the views of this year's graduates of whom 77 per cent said they feel their education has prepared them well for the world of work.
While only 16 per cent of this year's graduates say they expect to earn £19,000-a-year or less in their first job, a quarter the of 2013 and 2014 graduates, however, say they have an income in that range.
72 per cent of the 2015 group said they expect to find full-time work, but only 58 per cent of the other group say they have been able to secure full-time positions.
Finally, 80 per cent of 2015 graduates considered the availability of jobs in their intended field before choosing their university course – yet only 55 per cent of 2013 and 2014 graduates are currently working in their chosen field.
Managing director of the Accenture Strategy, Payal Vasudeva, said this year's graduates are highly resourceful in making themselves relevant to employers.
She added: "They expect good work opportunities and employer provided training, but many remain underemployed and dissatisfied with their work situation.
"As a result, a large number aim to return to university or college to position themselves for better jobs."
In their quest to look for their dream job, 28 per cent of this year's graduates said they'd look abroad for work – compared with only 19 per cent from 2013/14.
While 40 per cent of the 2015 group said they would take an unpaid internship if a job was not available, Ms Vasudeva issued a stark warning to companies: "Employers who fail to create career development programs and a clear path for advancement are missing a tremendous opportunity to attract and retain top talent."
Register for free to continue reading
Registration is a free and easy way to support our truly independent journalism
By registering, you will also enjoy limited access to Premium articles, exclusive newsletters, commenting, and virtual events with our leading journalists
Already have an account? sign in
Register for free to continue reading
Registration is a free and easy way to support our truly independent journalism
By registering, you will also enjoy limited access to Premium articles, exclusive newsletters, commenting, and virtual events with our leading journalists
Already have an account? sign in
Join our new commenting forum
Join thought-provoking conversations, follow other Independent readers and see their replies