Malala Yousafzai's mother, Toor Pekai, reveals she's at school, learning to read and write
She also tells a laughing audience how she isn't the biggest fan of homework and that her daughter strives to keep her right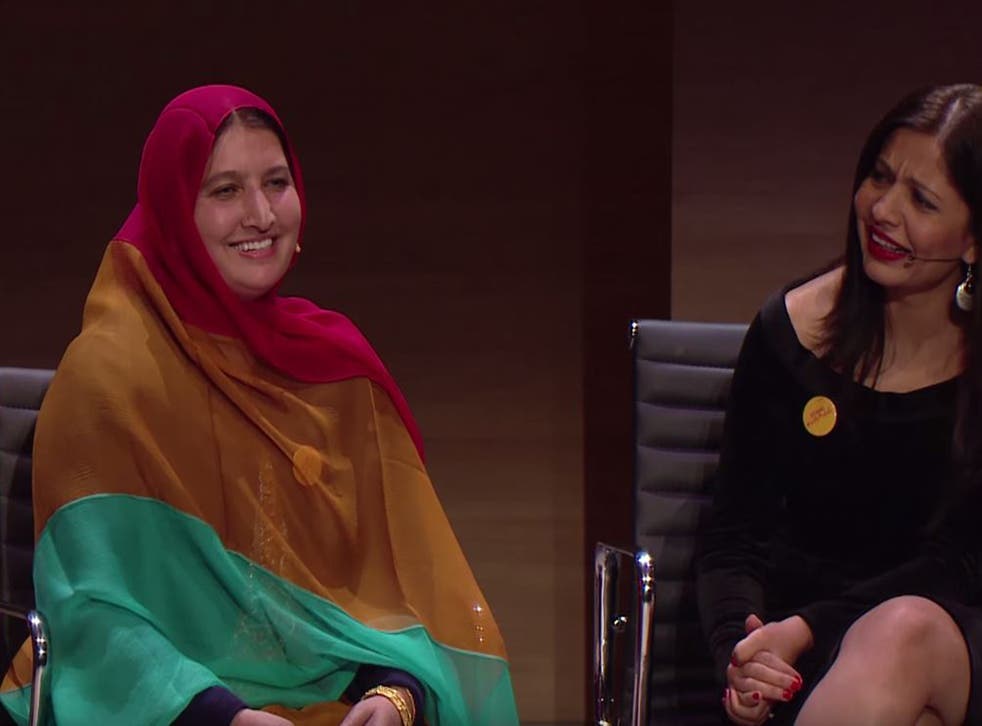 Malala Yousafzai has travelled the world, influencing millions of young girls and women to stand up for their right to an education – but little did she know her message would have such a profound influence on one person – her mother.
Speaking publicly for the first time at London's Women in the World summit at Cadogan Hall in Chelsea, Toor Pekai Yousafzai told a cheering audience she has returned to school and is learning to read and write, adding how Malala nags her to do her homework.
Telling her own side of the famous Malala story by use of an interpreter on stage and her husband, Ziauddin, by her side, Mrs Yousafzai remembered leaving school as a young girl after becoming the only girl in her class.
'The Twin Pillars Behind Malala' – watch the full interview:
Now learning to read and write in English too, she described how she loves her learning experience 'very much', adding: "But when I come home and they have given me homework, I just put my bag in a corner because I can't be bothered. Then Malala comes, asking me, 'Have you done your homework?' and I tell her I'll do it in the morning."
Remembering when she first heard of the attack on her daughter in 2012, Mrs Yousafzai said it was difficult and that she hadn't been told of the extent to which Malala had been hurt. She added it was 'heart-breaking' to find out more details from TV reports and from people talking about it.
However, she said she felt sad and upset, not just for Malala, but more for the men who carried out the assault. She said: "What would their mothers think about the kind of sons they had to attack a child like this?"
Malala and her family are the subject of a new film, He Named Me Malala, on how the teenager's life has changed since the day she was shot in the head by the Taliban for advocating girls' education three years ago.
Register for free to continue reading
Registration is a free and easy way to support our truly independent journalism
By registering, you will also enjoy limited access to Premium articles, exclusive newsletters, commenting, and virtual events with our leading journalists
Already have an account? sign in
Register for free to continue reading
Registration is a free and easy way to support our truly independent journalism
By registering, you will also enjoy limited access to Premium articles, exclusive newsletters, commenting, and virtual events with our leading journalists
Already have an account? sign in
Join our new commenting forum
Join thought-provoking conversations, follow other Independent readers and see their replies