Male students in India can file sexual harassment complaints against women for the first time, say new regulations
Sexual violence in India has been under intense scrutiny since 2012 when a med student died after being brutally gang raped on a bus in New Delhi
Daniel Khalili-Tari
Tuesday 07 June 2016 16:51 Comments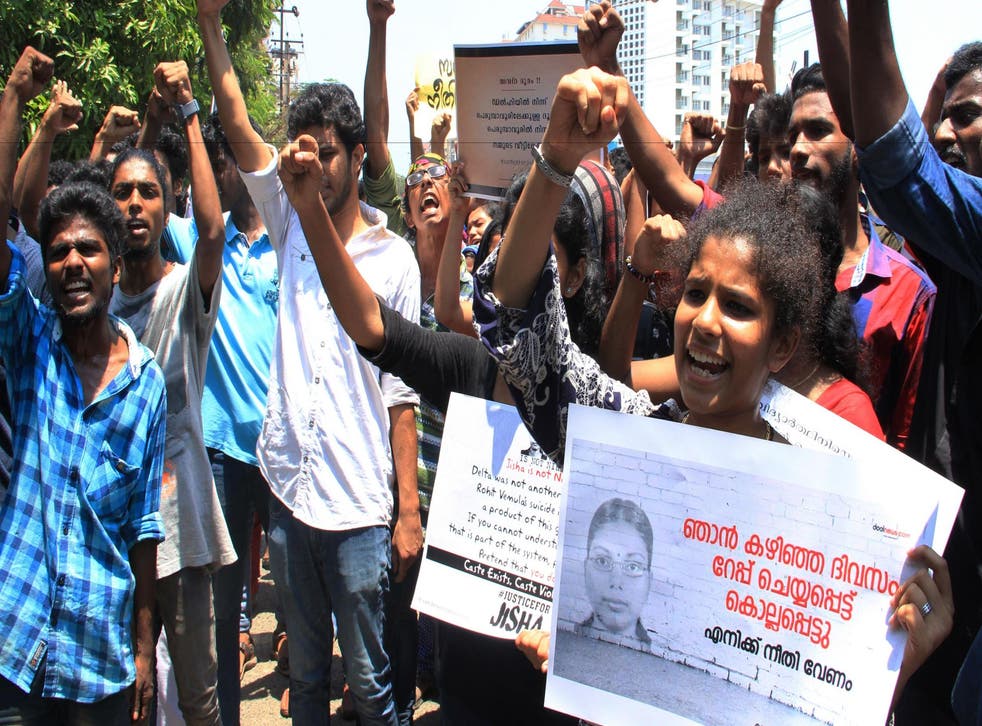 India's higher education governing body has implemented new regulations which allow male students to lodge sexual harassment claims against other men, women, and transgenders for the first time.
The University Grants Commission's (UGC) measures state institutions must act assertively when dealing with gender-based violence against employees and students, regardless of sex, reports India's The Telegraph.
It was last month that the UGC enforced the new rules making sexual harassment gender-neutral, saying male students are also disposed to sexually-motivated persecution, as well as women and transgenders.
The UGC's prevention, prohibition, and redressal of sexual harassment regulations have been updated in accordance with the change.
The regulations allows third-party complaints to be made on behalf of victims if they are unable to do so because of "physical or mental incapacity or death." All educational institutions have been instructed to set up internal complaints committees to deal with incidents.
India protests against sexual violence

Show all 20
A UGC official informed The Telegraph they were aware of male sexual harassment incidents from as early as 2007 when a complaint was filed against a Ramjas College teacher by two male students.
Ramjas College, which is part of the University of Delhi, reportedly amended its rules to include sexual harassment cases against male students because of that incident.
Commenting on the legislation, which may potentially set precedent as there was previously no law concerning sexual harassment against male students, lawyer Brinda Grover told local media: "It is good to encourage a gender-neutral law."
Student victims of sexual persecution must lodge their case within three months of the offence, although exceptions may apply in extreme cases such as illness.
Universities and colleges which breach the regulations may experience funding cuts and further penalties. All complaints are to be reviewed in 90 days, subsequently followed by a response within 30 days of the report's receipt.
Students found guilty may be suspended, and teachers and other employees may be penalised, according to institutional rules.
Sexual violence in India has been under intense national and international scrutiny since 2012 when 23-year-old medical student, Jyoti Singh, died after being brutally gang raped on a bus in New Delhi, which led to mass international condemnation and protests.
Register for free to continue reading
Registration is a free and easy way to support our truly independent journalism
By registering, you will also enjoy limited access to Premium articles, exclusive newsletters, commenting, and virtual events with our leading journalists
Already have an account? sign in
Join our new commenting forum
Join thought-provoking conversations, follow other Independent readers and see their replies