Margaret Thatcher statue measuring 250ft planned at Kent University to encourage 'sensible behaviour'
Those behind scheme hopes the sun's reflection will allow the Iron Lady statue to be a 'shining testament to liberty' across from the university nightclub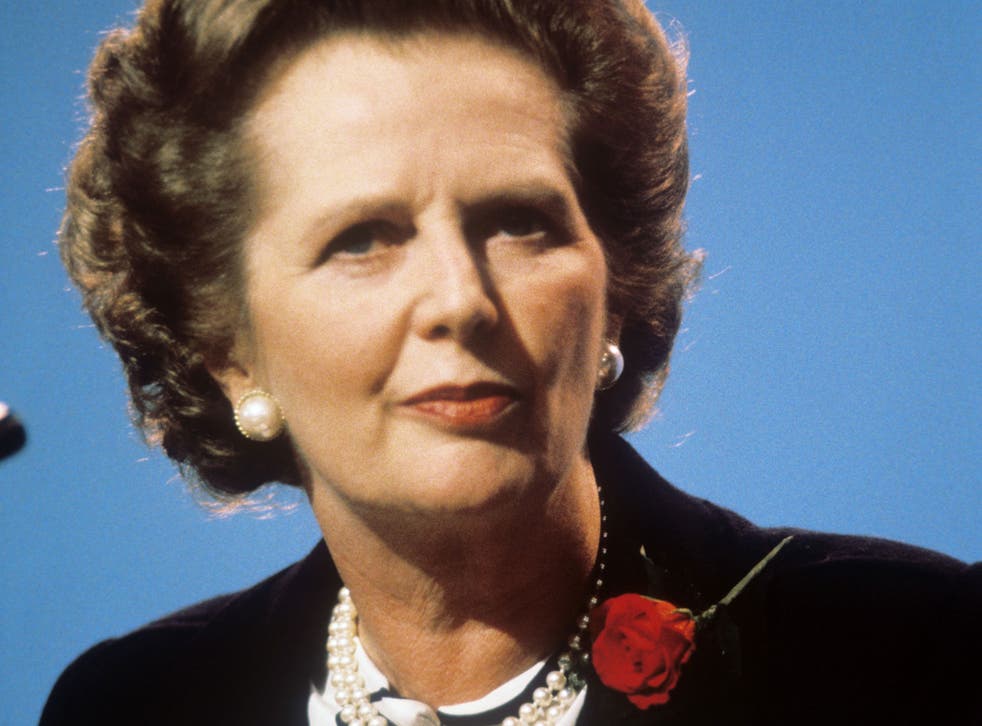 Tory students plan to erect a 250-foot (76.2 metre) iron statue of Margaret Thatcher on their university campus to encourage "good and sensible behaviour."
A petition by Kent University Conservative Association's (KUCA)has now moved onto its second stage - collecting signatures - after the first stage was approved by Kent Union, bringing students closer to seeing the Iron Lady look down on them every day.
With 12 days left, 80 students from a possible 150 have, so far, shown their support by signing. Describing how the statue would be built in the Graeco-Roman style and inspired by the Colossus of Rhodes - one of the Seven Wonders of the Ancient World - the petition reads: "[It] would be placed on a 50-foot (15 metre) high white marble pedestal in the square across from the university's nightclub, 'The Venue'.
"The placement across from the nightclub would encourage good and sensible behaviour under the gaze of the 250-foot Colossus.
"Appropriately, the statue would be constructed almost entirely of iron at a 46:1 scale. At this scale, the Iron Lady's handbag would be approximately 30-foot tall. The plan is to construct the handbag of a highly-polished bronze."
If placed strategically, it is hoped the sun would reflect off the handbag at certain times during the day. The petition concludes: "The statue would then serve the purpose of being a literal 'shining testament to liberty', while the ingenious polished bronze handbag would also allow the statue to dazzle the eyes of those lefties who would [sic] the Colossus."
Margaret Thatcher: Life in pictures

Show all 35
Speaking with The Tab, chairman of Kent University Conservative Association (KUCA), Emilio Kyprianou, was revealed to be the brains behind the campaign. Describing how the petition was started as an attempt to "highlight problems" with the current petitioning system, he added: "Having said that, we are going to run with it - this could be a real positive for Kent."
Turns out, though, this isn't the first time such a campaign has occurred on the grounds of Kent. In 2013, ex-KUCA treasurer, Guy Snowden, called for a 200-foot bronze statue of Mrs Thatcher to be placed in Canterbury because "the greatest form of flattery is imitation."
Thatcher's criticism of Brixton riot - London Live
The sabbatical officer at the time, though, told Mr Snowden at a debate his motion was "a complete waste of time" and, according to The Medwire, students "voted overwhelmingly" to stop the motion from passing through.
Join our new commenting forum
Join thought-provoking conversations, follow other Independent readers and see their replies