Money expert, Martin Lewis, hires lawyers to challenge George Osborne's 'unfair' 2012 student loan U-turn 'hidden' in Autumn Statement
'I refuse to be the Government's mule for mis-selling student loans,' says Lewis, who had been telling people the repayment threshold was set to rise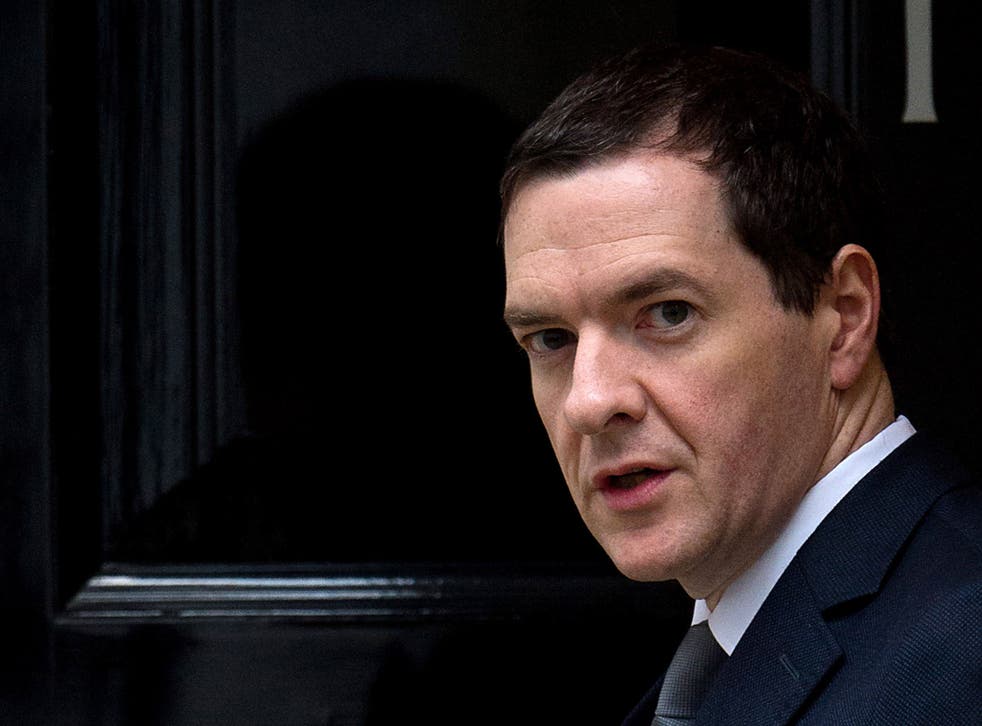 Chancellor George Osborne and the Department for Business Innovation and Skills (BIS) could face legal action after money expert and student finance advocate, Martin Lewis, announced he has hired lawyers to investigate the Government's recent U-turn on a 2012 student loan promise.
In the announcement made via his blog, Mr Lewis confirmed he had engaged the solicitors Bindmans to investigate if there are grounds to judicial review this decision and to look at other legal grounds to challenge it. He added: "This, by necessity, is being done at great speed as there is only a short period in which to judicial review.
"My view is there are many areas of weakness in this announcement - primarily that this is an unfair change in contractual terms for students, one no commercial company would've been allowed to do.
"It could've chosen to do this only for new starters, that would've been reasonable, but it didn't."
Students in England who started university in or after 2012 were repaying nine per cent of everything they earned above £21,000 (pre-tax salary) after graduation. However, last month in his Autumn Statement - and on one of the busiest days in UK politics - the chancellor quietly put out a change to the system, despite overwhelming opposition.
Placing a freeze in the threshold, graduates will now repay more of their cash each month towards the loans and - as many students won't repay the full amount borrowed within the 30 years before the debt is wiped - also means they will pay more overall as well.
Martin Lewis explains the retrospective hike in student loans repayments:
Therefore, over two million graduates will end up paying £306 more each year by 2020/21 than they would have done without the change.
Shortly after learning of the unannounced change last month, Mr Lewis said he was "deeply saddened" the Government had "chosen to act in this way" and went on to blast the Conservatives for not uprating the student loan repayment threshold each year in line with average earnings from 2017 as promised.
Twitter reacts to the announcement:
He said at the time: "This is a disgraceful move and a breach of trust by the Government that betrays a generation of students. It has chosen to freeze the repayment threshold - even though 95 per cent of the consultation responses did not support the freeze. What was the point of a consultation if, when there's huge objection, it does it anyway?"
As head of the Independent Taskforce on Student Finance Information, Mr Lewis said he had been telling people that, in 2017, the £21,000 repayment threshold was set to rise. However, he added: "I refuse to be - with hindsight - the Government's mule for mis-selling student loans. When I first heard mutterings this may happen, I pledged to do what I can to stop it."
Mr Lewis also described how the chancellor chose to hide the change in the small print - and even suggested he perhaps wasn't brave enough to speak about it. He added: "One of the Government's attempts to justify these changes is the fact it did a consultation. Yet, while 84 per cent of consultation responses were against this change, only five per cent were in favour.
"What's the point of a consultation if you ignore the answers?"
Gordon Marsden, Labour's shadow minister for further education, told the Independent after the Spending Review announcement last month: "It's no surprise they've sneaked this out because it illustrates the panicked situation they're in with the gaping big hole in terms of repayments. But this is going to do little in the short-term to address that.
"This is actually equivalent to mis-selling because, after all, people signed up on this agreement in 2012.
Register for free to continue reading
Registration is a free and easy way to support our truly independent journalism
By registering, you will also enjoy limited access to Premium articles, exclusive newsletters, commenting, and virtual events with our leading journalists
Already have an account? sign in
Join our new commenting forum
Join thought-provoking conversations, follow other Independent readers and see their replies