More than half of BME university lecturers and staff have suffered racial abuse at work
Richard Garner
Monday 07 April 2014 19:45 Comments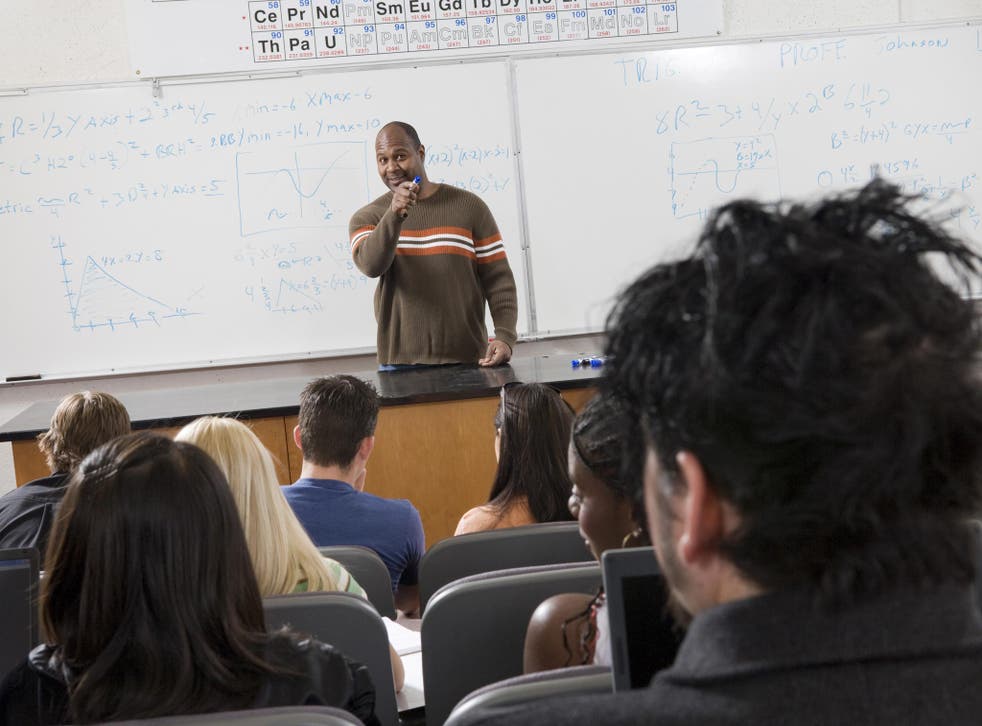 More than half of black and ethnic minority lecturers and staff believe they have suffered racial discrimination at university, according to new research.
A survey of 100 black staff and students at UK universities shows that 73 per cent believe their institution has a "poor" or "very poor" attitude to racial equality.
The survey was carried out by Black British Academics, set up a year to combat and expose racism in universities, and urges universities to set up race equality support teams to monitor the situation.
"The fact that 56 per cent of respondents feel that they have been discriminated against is a powerful indictment of the higher education sector and must serve as a catalyst for changes," the report concludes.
Typical of the comments made by those surveyed was one made by a lecturer who said: "White staff were given promotions without having to go through any promotion board."
By contrast, said another: "In an employment situation, I and other members of staff of colour are often the last to hear about departmental developments. Information is passed along to others informally beforehand."
"Black staff are treated with contempt and and disgust and career progression is almost non-existent among our demographic," added a third.
Another lecturer told how she applied for a job in her own non-white name and in a white pseudonym - an only got invited for an interview under the white name.
The report concluded: "Responses to our survey clearly demonstrate the trauma and stress experienced by black and ethnic minority staff and students through overt and subtle forms of racism.
"A climate of fear exists that discourages the reporting of such incidents through formal channels for fear of reprisals."
At a recent talk at University College London, it emerged that of the UK's 18,500 professors, only 85 are black and of those only 17 are women.
Deborah Gabriel, author of the report and chief executive of Black British Academics, said that most black and ethnic minority staff believed positive action was the most effective way of dealing with the discrimination.
Register for free to continue reading
Registration is a free and easy way to support our truly independent journalism
By registering, you will also enjoy limited access to Premium articles, exclusive newsletters, commenting, and virtual events with our leading journalists
Already have an account? sign in
Join our new commenting forum
Join thought-provoking conversations, follow other Independent readers and see their replies