No new tuition fee rise, promises Clegg
Deputy Prime Minister insists £9,000 is the cap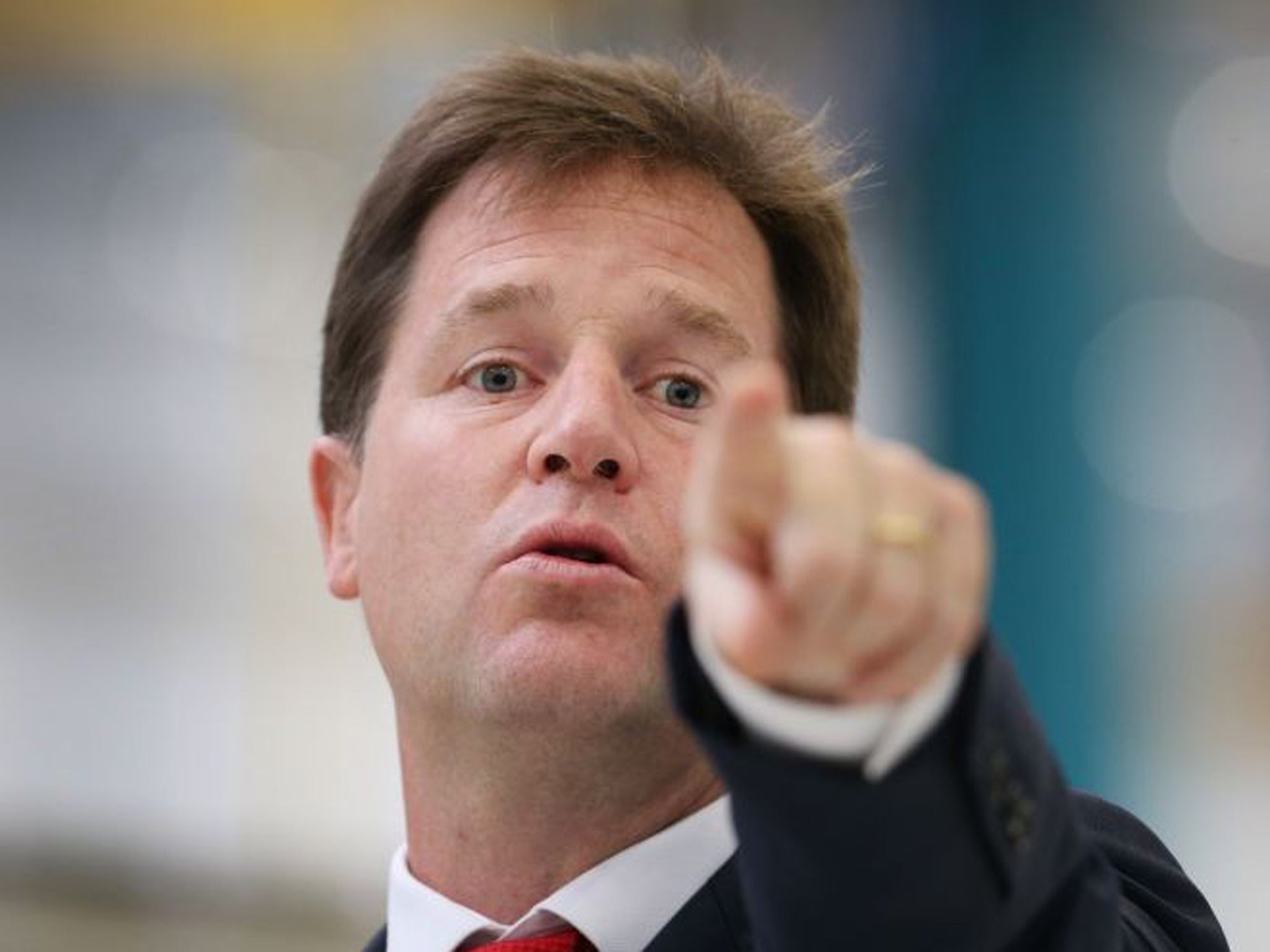 The Government will not raise tuition fees again, Nick Clegg has said.
Speaking to a small crowd of students and young people in London this morning, the Deputy Prime Minister insisted that the Government has no plans to raise fees past £9,000.
Last week, the vice-chancellor of Oxford University professor Andrew Hamilton attracted widespread criticism when he claimed that elite universities should be allowed to charge students as much as £16,000 per year – the apparent cost of educating each student.
Mr Clegg was speaking at the launch of Wayra UnLtd, a Government-backed academy that backs social venture start-ups. He was asked about the possibility of £16,000-per-year tuition fees during a Q&A following the presentation.
"Don't worry, we're not going to raise tuition fees to £16,000," he said, in quotes recorded by the Huffington Post, before advising students not to get sucked into the "anger" and "polemic" surrounding the new fees.
"I know more than anybody else in British politics how controversial this is," he said.
"Whether you agree or disagree with the policy, whether you think it's right or wrong, the really important thing to remember, and it's been forgotten in the anger and all the rest of it, is if you're an eligible student, you don't have to pay anything up front at all and you don't pay back if you can't."
At the last general election, the Liberal Democrats pledged not to raise tuition fees. However, they made a u-turn on that policy after entering government with the Conservatives.
Join our commenting forum
Join thought-provoking conversations, follow other Independent readers and see their replies